Forest Department launches search operation for missing Nagpur Sanctuary tiger
Forest Department launches search operation for missing Nagpur Sanctuary tiger
Jul 23, 2016, 04:46 pm
2 min read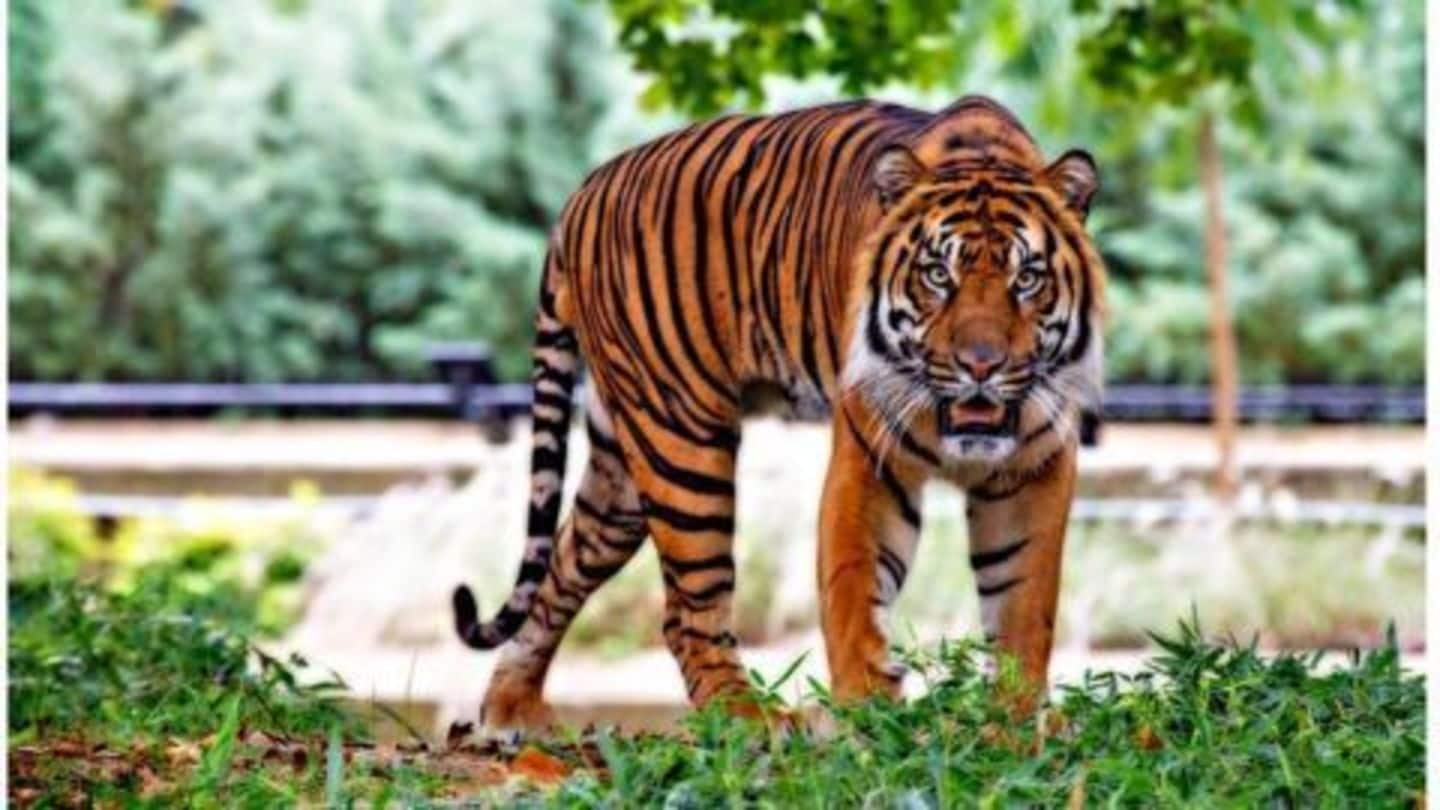 Search operations have begun for the 7 year old Jai, the tiger missing from Umred Karandla Wildlife Sanctuary for the past 3 months. A team from the Special Tiger Protection Force (STPF) from Pench, along with 100 volunteers have joined the mission. Monsoons have made the search difficult as the dirt-tracks have turned slippery and there is a foliage overgrowth, causing trouble in navigation.
Jai, the king of Umred Karandla Wildlife Sanctuary
Jai was the lone male tiger across the 190 square-kilometre Umred Karandla sanctuary until he fathered nine cubs - seven males and two females. Jai got a tracking collar in September 2015 and a second one in March 2016 after the first one was damaged.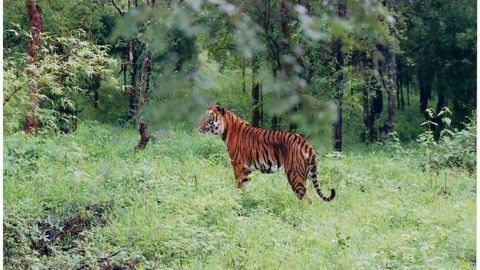 According to Chandrapur circle officers, this is not the first time that the tiger has left its territory. Earlier, Jai had been sighted at different forest-divisions in Chandrapur and in Vidarbha. Before its radio collar stopped functioning, there was constant communication about the tiger's whereabouts between the officials. Jai has not returned to Umred Karandla Wildlife Sanctuary for almost 3 months now.
Expansion of search mission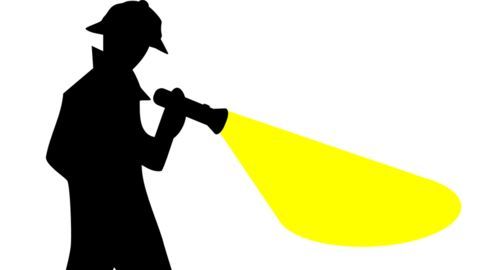 Jai's last sighting was on 8 May 2016, when on a cattle kill in Brahmapuri. The search has been expanded to include about 350 villages, from Bor in Wardha district to Chandrapur's Brahmapuri to the New Nagzira Navegaon Tiger Reserve, from where Jai had come in 2013. An independent NGO, CLaW, has announced a reward of Rs.50,000 for any information on Jai's whereabouts.
Probable reasons for why Jai went missing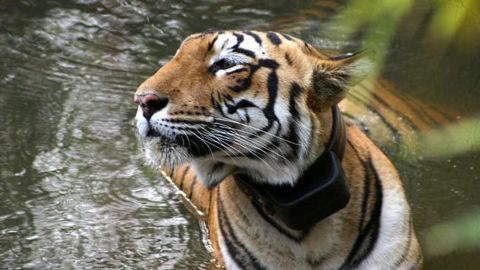 According to wildlife photographers from ClaW, radio-collaring Jai was what made the tiger avoid tourists and being seen in the open. The forest department is of the opinion that Jai might have left in search of new forests as younger tigers may have pushed him away. It is common for tigers to move to different territories in search of water and/or mates in summers.
Radio collars are extremely useful and give a huge amount of data to scientists by tracking animal movement and migration for research purposes, but they also have a negative impact as the animal has to be tranquilised for this, causing trauma.