'Namaste' replaces 'Kem Cho': Centre renames Donald Trump's Gujarat event
'Namaste' replaces 'Kem Cho': Centre renames Donald Trump's Gujarat event
Feb 16, 2020, 04:12 pm
2 min read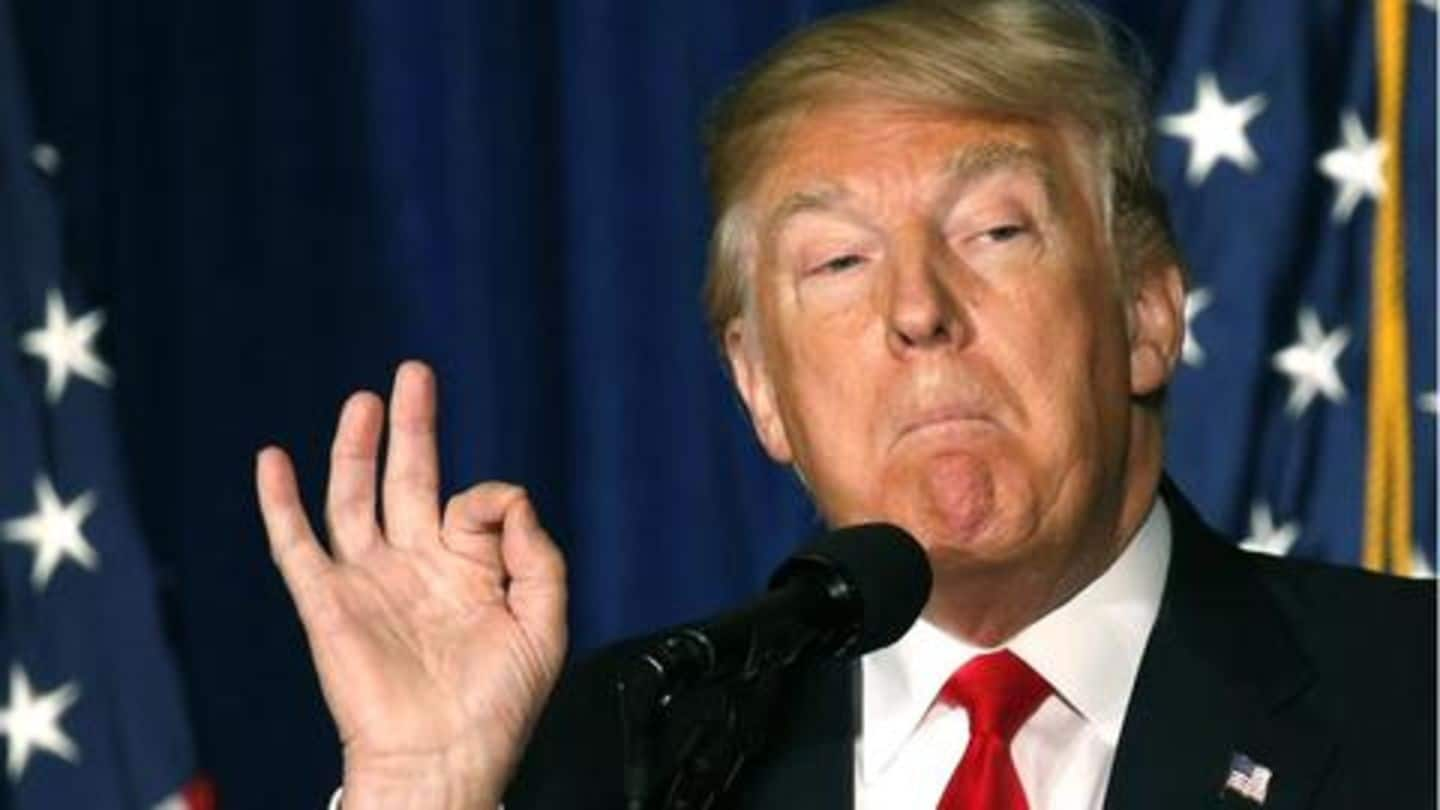 The Union government has decided to rename the event in Gujarat where US President Donald Trump will be the chief guest later this month. Initially being referred to as "Kem Cho Trump", meaning "How are you, Trump", the event at Ahmedabad will now be called "Namaste Trump". This was done to lend a more national flavor to the much-awaited ceremony. Read on for more.
Acquitted in impeachment trial, Trump is traveling East
Trump, with First Lady Melania Trump by his side, will visit India on February 24 and 25. This is the first time he will be visiting India as US' President. Fresh out of an impeachment trial, where he was acquitted, Trump hopes to drum up support for Republicans through this visit. The Indian diaspora in the US largely votes for Democrats.
PM Modi attended 'Howdy Modi', Trump has similar expectations
The Ahmedabad event hopes to replicate the "Howdy Modi" one that happened in Houston last year. Prime Minister Narendra Modi was the chief guest at the event and Trump too made an appearance, walking hand in hand with the former. About his India visit, Trump said PM Modi promised millions of people will welcome him from the airport to the new stadium.
A roadshow and inauguration are on Trump's itinerary
Reportedly, Trump and PM Modi will participate in a massive roadshow, pay a visit to Sabarmati Ashram, before inaugurating the Motera cricket stadium. Trump will then deliver a speech. Since the event is being planned as a national show, it was renamed, reports said. The Centre has directed the state government to design communication material revolving around "Namaste Trump".
World knows namaste as Indian greeting, hence, name was changed
An official of the government explained why "Kem Cho Trump" would have been wrong. "A Gujarati label for Trump's first event in India would not have been inappropriate. Moreover, namaste is understood as an Indian greeting across the world," he told TOI.
Will India and US finally sign the trade deal?
Both countries are hoping to ink a trade deal that has been mired in controversies for long now. In India, Trump is also expected to meet the top brass of companies like Reliance Industries, Tata Sons, Bharat Forge, Mahindra & Mahindra, and Motherson. "President Trump is keen on acknowledging Indian companies which are focusing on manufacturing in the US," a source told Reuters.