Not Yeti but a bear: Nepal dismisses Indian Army's claims
Not Yeti but a bear: Nepal dismisses Indian Army's claims
May 02, 2019, 02:07 pm
2 min read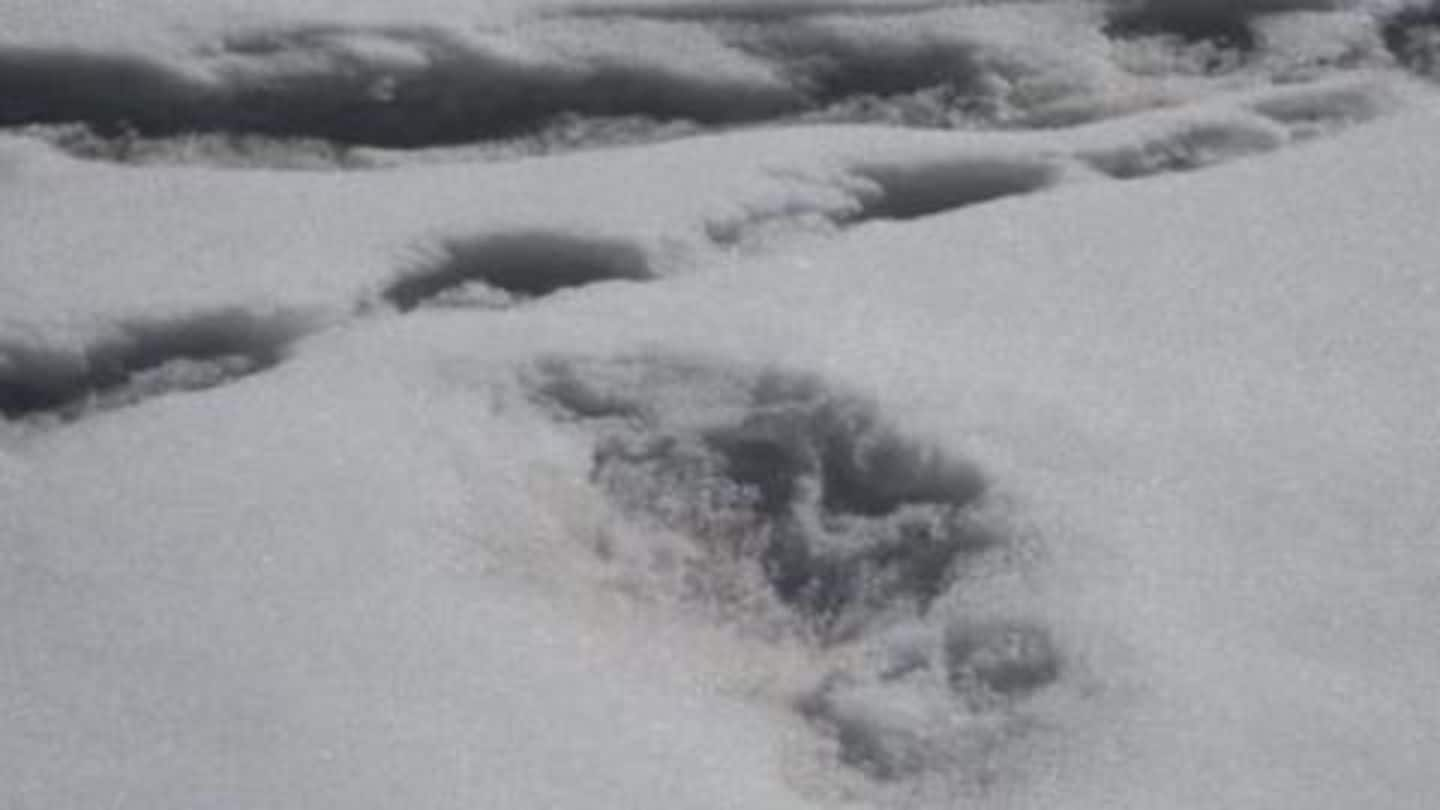 With a lot of pride, earlier this week the Indian Army declared that its expedition team sighted footprints of a Yeti in the icy heights of Himalayas. With its tweet, the Army brought back conversations to the mythical ape-like creature. But now, dismissing the theories, Nepal has said what Indian Army thought was Yeti, was actually a wild bear. Here's more.
Going by Indian Army's tweets, Yeti seemed one-legged
According to a tweet of the Indian Army, the expedition team sighted Yeti near Makalu base camp in Nepal on April 9, 2019. The footprints were measured at 32 * 15 inches. "This elusive snowman has only been sighted at Makalu-Barun National Park in the past," the Army said in the tweet. That the Yeti seemed to be one-legged caught attention.
Locals who accompanied expedition team refuted claims
But those who accompanied the expedition team, like local porters, didn't believe the footprints belonged to a Yeti. Nepal Army spokesperson, Brigadier General Bigyan Dev Pandey, commented on Indian Army's tweet. He told HT, "We tried to ascertain the fact, but locals and porters claimed that it is the footprints of a wild bear that frequently appear in that area."
To note: Research doesn't support existence of Yeti
Experts who have remained astonished with Yeti's legend found it difficult to agree with Indian Army's claims. In 2017, extensive research, led by Charlotte Lindqvist, concluded that Yeti are indeed mythical creatures. The team studied the samples, believed to be of a Yeti's, and found that it bore a resemblance to Asian black bears, Himalayan brown bears, and even a dog.
In all probability, the footprints could have been enlarged
Notably, Dr. Sathyakumar, a senior scientist at Wildlife Institute of India, said the footprints of a brown bear could have been enlarged due to the sun and wind. "The area north of Makalu has the presence of the brown bear," he explained. He pointed out that no evidence or DNA can confirm that a Yeti exists in real life. Perhaps, Army jumped to conclusions.