Delhi: Construction of new Hauz Khas metro station, massive challenge
Last updated on
May 25, 2018, 05:42 pm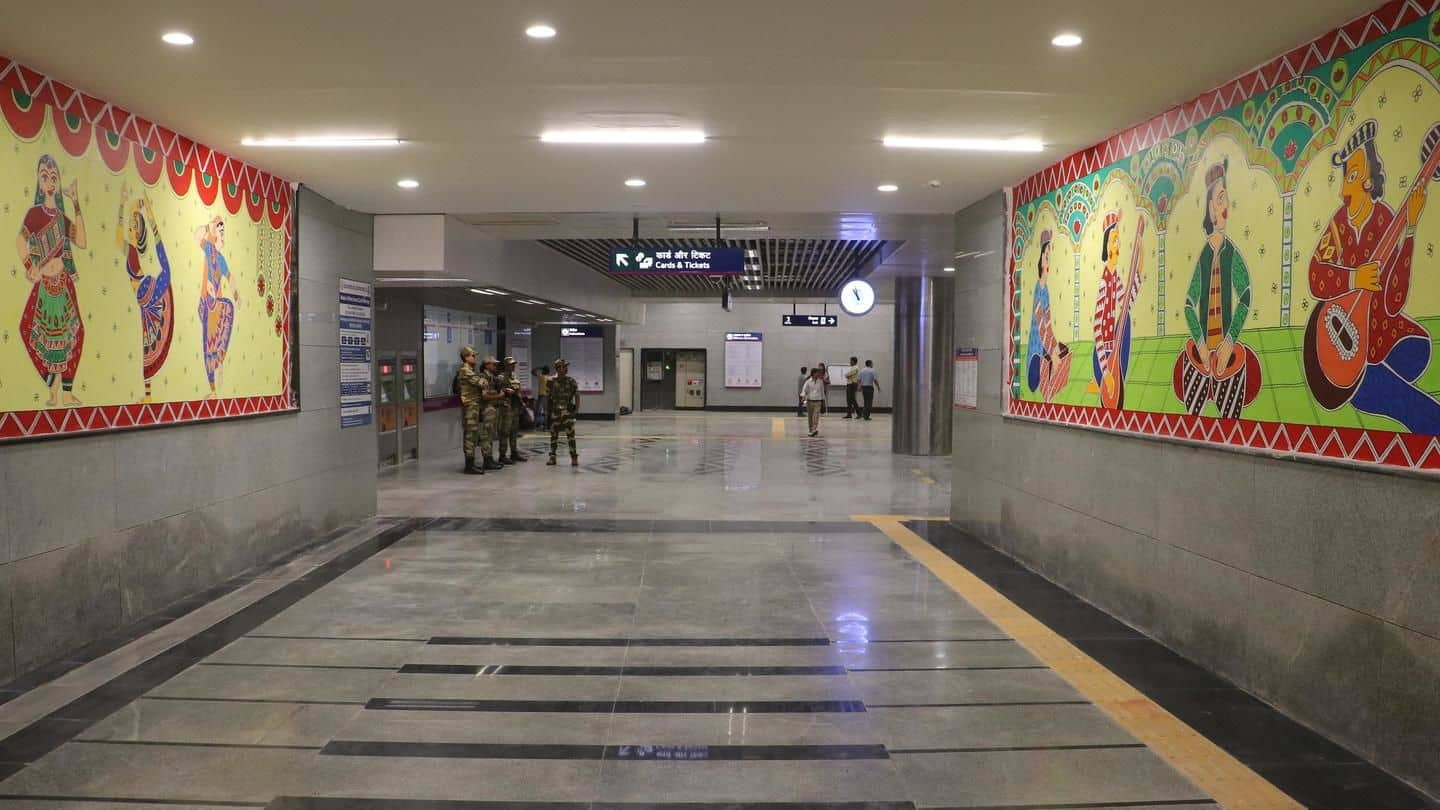 For Delhi Metro Rail Corporation (DMRC), the construction of new Hauz Khas metro station on the soon-to-be inaugurated 24.82km-long Kalkaji Mandir-Janakpuri West corridor of the Magenta Line was a "massive challenge". The five-level (rail-platform-intermediate-intermediate-concourse) new station is the deepest one (29m) on Delhi Metro network; its tunnel was bored below the existing one on Yellow Line. The section will be inaugurated on May 28.
The present Huaz Khas station is 17m deep
The present station at busy Hauz Khas (HUDA City Centre-Samayapur Badli) is 17m deep. For the construction of the new station, it wasn't possible to go below the existing station, as the foundation is 32m. So, the new station has been built adjacent to the existing station at a depth of 29m, with a length of 265m," a DMRC official said.
New station passes below the existing tunnel
"Since it was an interchange facility, the engineers also had to ensure that the inter-connectivity between the old and new portions was seamless and comfortable," the official said. "We have passed 3m below the existing tunnel. Proper measures were taken to prevent any movement of the existing tunnel," he added. The new station has been connected with the currently operational station through a ramp.
DMRC installed sound barriers at Hauz Khas, Vasant Vihar
The current Hauz Khas station starts near the Laxman Public School and proceeds up to almost the median of the Outer Ring Road. The DMRC said that to prevent disturbance to the residents from civil work, sound barriers were installed at the Hauz Khas station area, which reduced about 32-35% reduction in noise. Similar barriers have also been put up at Vasant Vihar.