NITI Aayog CEO: UP, Bihar responsible for holding India back
NITI Aayog CEO: UP, Bihar responsible for holding India back
Apr 24, 2018, 01:01 pm
2 min read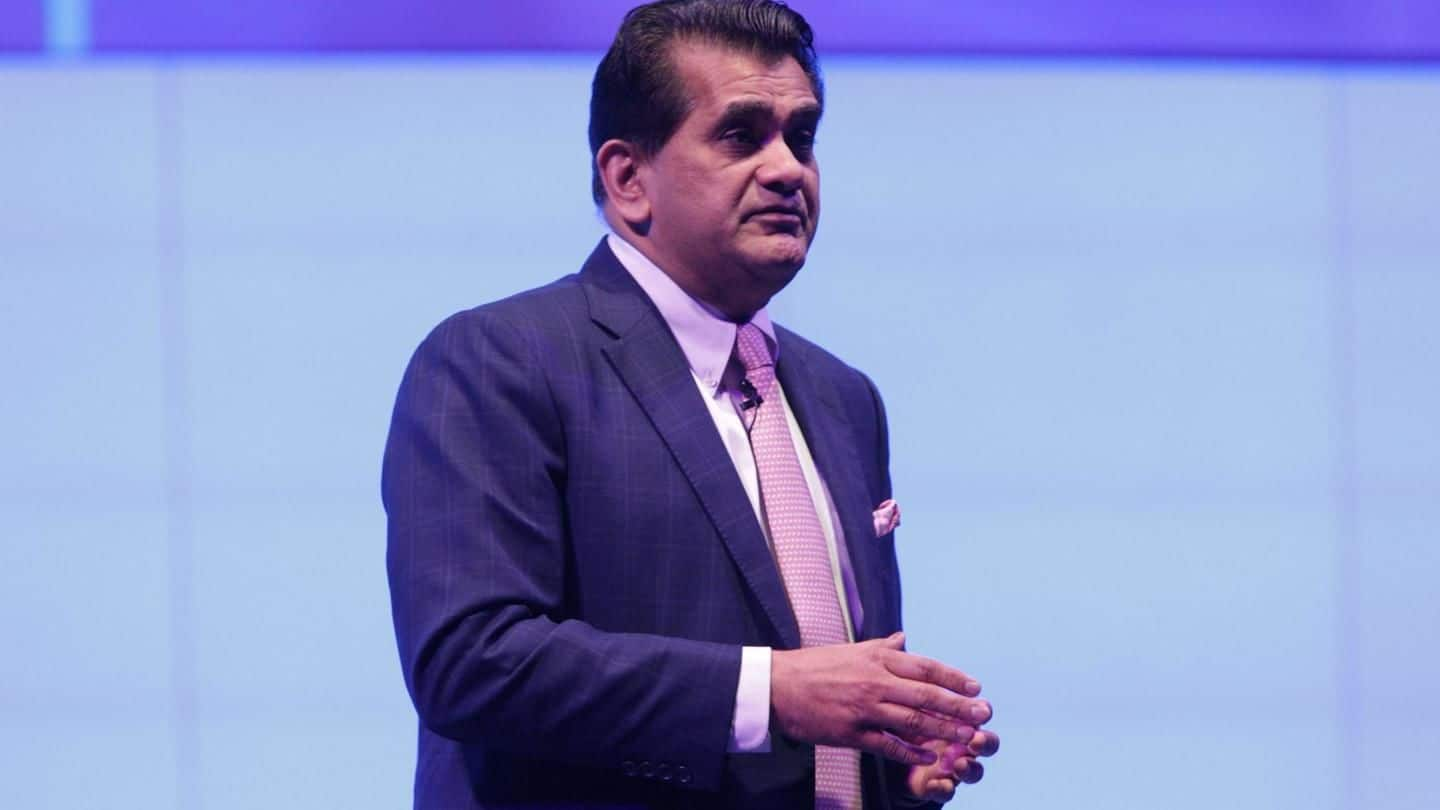 Amitabh Kant, CEO NITI Aayog said, on Monday, that states like Bihar, Uttar Pradesh, Chhattisgarh, Madhya Pradesh and Rajasthan, were holding India back especially on social indicators. Kant was speaking at Khan Abdul Gaffar Khan Memorial Lecture at Jamia Millia Islamia University and said eastern part of India lagged behind on the Human Development Index (HDI). Among 188 countries, India ranks at 131 in HDI.
India lags behind in education and health
Telling more about the state of affairs in the country, Kant said education and health need tremendous improvement. He said, "A class 5 student is not able to do class 2 subtractions. Class 5 student is not able to read his mother tongue. Infant mortality rates are very high." Kant also called for involving women in decision-making process and giving them more opportunities.
What is being done to change things for better
Amitabh Kant was speaking on 'Challenges of Transforming India' at the lecture. He said, "When the country's HDI has to improve, we have to focus on these social indicators. We are working on these things through Aspirational Districts Programme."
Amitabh Kant had once refused to name and shame states
In 2017, Amitabh Kant had said 7-8 Eastern states were accountable for India's failure. Back then, he had refused to name and shame the states. "Until you radically reform them and the 200 odd districts, it will be very difficult for India to grow," he had said. He added their transformation was important to achieve sustainable and millennium development goals.