Delhi will need 80,000 additional beds by July 31: Sisodia
Delhi will need 80,000 additional beds by July 31: Sisodia
Jun 09, 2020, 01:56 pm
2 min read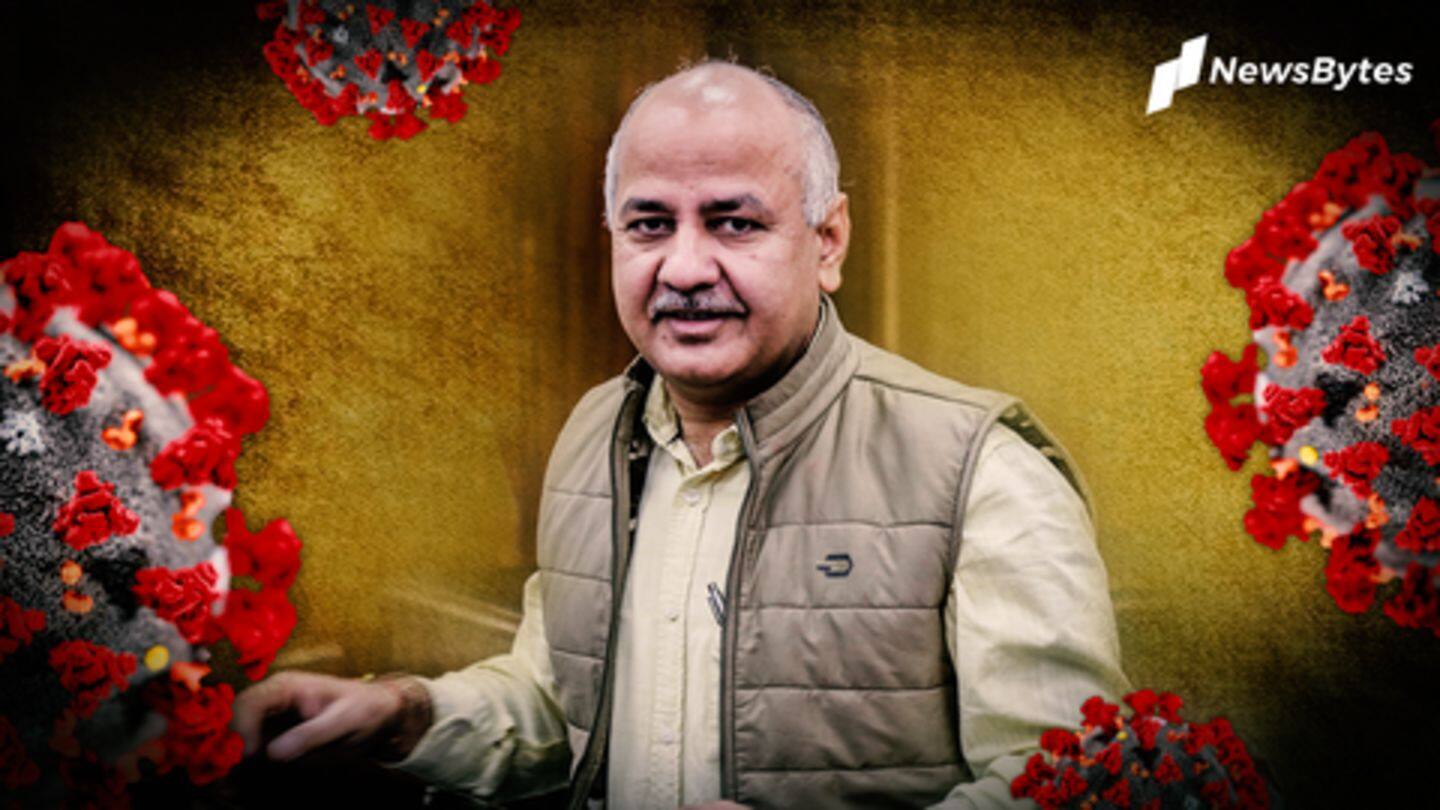 On Tuesday, Deputy Chief Minister Manish Sisodia said that Delhi hasn't entered the dreaded community transmission stage of the coronavirus pandemic. He made the remarks after a meeting of State Disaster Management Authority (SDMA), which was also attended by Centre's officials. The Centre thinks community spread hasn't begun, underlined Sisodia, but added that 80,000 additional hospital beds will be needed by July 31.
What is community transmission?
Community transmission begins when the source of infection can't be traced. Since the lockdown started on March 25, the Centre has been reiterating that if India enters this stage, it would become catastrophic. While Centre denied community spread in Delhi, the state's Health Minister Satyender Jain hinted that it has already started. Before the meeting, Jain said the source was untraceable in 50% cases.
Minister said Centre has to "accept or deny" community transmission
Jain said community transmission is a technical term and it's up to the Centre to accept or deny it. "There are four stages in epidemiology in which the third stage is the community spread," he told media. At 29,943 coronavirus cases, Delhi has lost 874 people to coronavirus, making its death rate one of the highest in India. Across the nation, over 7,500 have died.
Sisodia said Delhi needs more beds, cases will rise
Meanwhile, at the briefing, Sisodia painted a grim picture. He said the cases tally will reach 44,000 by June 15, and 6,600 beds would be needed. "By June 30, we will reach 1 lakh cases. By July 15, there will be 2.25 lakh cases and 33,000 beds will be required. By July 31, 80,00 beds will be needed," he added.
Take a look at what Sisodia said
By 15 June, there'll be 44,000 cases 6,600 beds will be needed. By 30 June we'll reach 1 lakh cases 15,000 beds will be required. By 15 July there'll be 2.25 lakh cases 33,000 beds will be needed. By 31 July, 5.5 lakh cases expected 80,000 beds will be needed: Delhi Dy CM pic.twitter.com/F5iXDlgO7R

— ANI (@ANI) June 9, 2020
Earlier, Delhi planned to protect its hospitals, order was overturned
Faced with an unprecedented crisis, CM Arvind Kejriwal's government came up with a "solution" to help the overwhelmed healthcare system. The AAP chief ordered that state government-run and private hospitals will be catering to only bonafide Delhi residents till coronavirus crisis subsides. However, yesterday L-G Anil Baijal overturned the order. Reacting to this, Kejriwal said this would create a lot of problems for Delhi.
Will try to help everyone: Kejriwal
LG साहिब के आदेश ने दिल्ली के लोगों के लिए बहुत बड़ी समस्या और चुनौती पैदा कर दी है

देशभर से आने वाले लोगों के लिए करोना महामारी के दौरान इलाज का इंतज़ाम करना बड़ी चुनौती है।शायद भगवान की मर्ज़ी है कि हम पूरे देश के लोगों की सेवा करें।हम सबके इलाज का इंतज़ाम करने की कोशिश करेंगे

— Arvind Kejriwal (@ArvindKejriwal) June 8, 2020