'No court can prosecute me': Nithyananda's video goes viral
'No court can prosecute me': Nithyananda's video goes viral
Written by
Siddhant Pandey
Dec 07, 2019, 02:09 pm
3 min read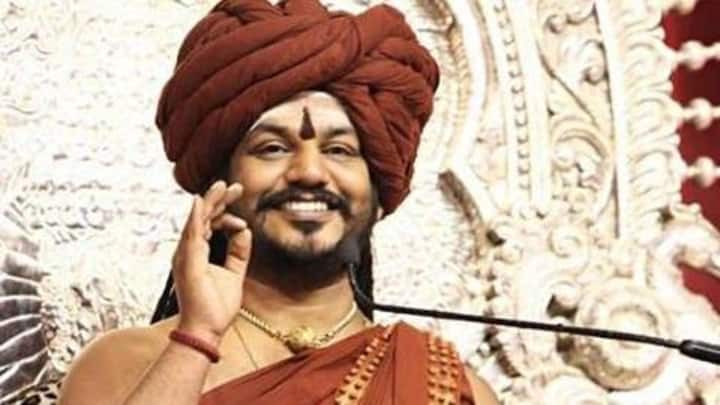 Days after announcing a new nation by the name of Kailaasa, controversial self-styled godman Nithyananda is making headlines yet again. A video of the 41-year-old is now doing the rounds on social media wherein he arrogantly says "no stupid court can prosecute me." Under trial for rape, Nithyananda recently faced fresh allegations of child abuse at his ashrams. His whereabouts remain unknown.
Nobody can touch me; I am Param Shiva: Nithyananda
In the viral video, Nithyananda says, "Nobody can touch me, I can tell you the truth. I am Param Shiva. Understand? No stupid court can prosecute me for revealing the truth." Although the 1 minute 45 second-long clip going viral is undated, statements from the video can be traced to a YouTube Livestream on Nithyananda's channel, posted after last month's allegations of child abuse.
You can watch the clip here
What are the cases against Nithyananda?
Last month, one Janardhana Sharma of Karnataka moved the Gujarat High Court, claiming his two daughters were illegally confined at Nithyananda's Yogini Sarvagyapeetham in Ahmedabad. Police investigations revealed allegations of child abuse, following which, Nithyananda was booked for the abduction and wrongful confinement of children, child labor, voluntarily causing hurt, etc. Nithyananda is also under trial for rape, unnatural sex, cheating, and criminal intimidation.
Nithyananda recently announced 'Hindu nation' called 'Kailaasa'
Recently, Nithyananda announced his plans to form a new country, dedicated to "dispossessed Hindus," and launched a website. Apparently, Nithyananda had purchased an island from Ecuador and settled in a new country near Trinidad and Tobago. Incidentally, even though he had fled India, his passport had expired. Authorities are yet to confirm how he left the country and where he is at the moment.
Nithyananda fled without passport, MEA confirmed
The Ministry of External Affairs confirmed on Friday that Nithyananda left the country without a passport, which has now been canceled. His application for a fresh passport has also been put on hold, the Ministry said. The MEA has also sensitized all its missions and posts abroad about locating Nithyananda. Addressing 'Kailaasa,' the Ministry said establishing a website is different than establishing a nation.
Ecuador also denied granting Nithyananda asylum
Earlier on Friday, the embassy of Ecuador also denied granting asylum to Nithyananda or helping him purchase "any land/island in South America near or far from Ecuador". The embassy, however, suggested that Nithyananda may have fled to Haiti instead. Speculations are rife that Nithyananda may have fled to Mauritius, considering his relationship with Jagdishwar Goburdhun, the high commissioner of Mauritius.