BJP leader Javadekar says, No Indian study shows pollution kills
BJP leader Javadekar says, No Indian study shows pollution kills
Written by
Siddhant Pandey
Dec 07, 2019, 07:34 pm
3 min read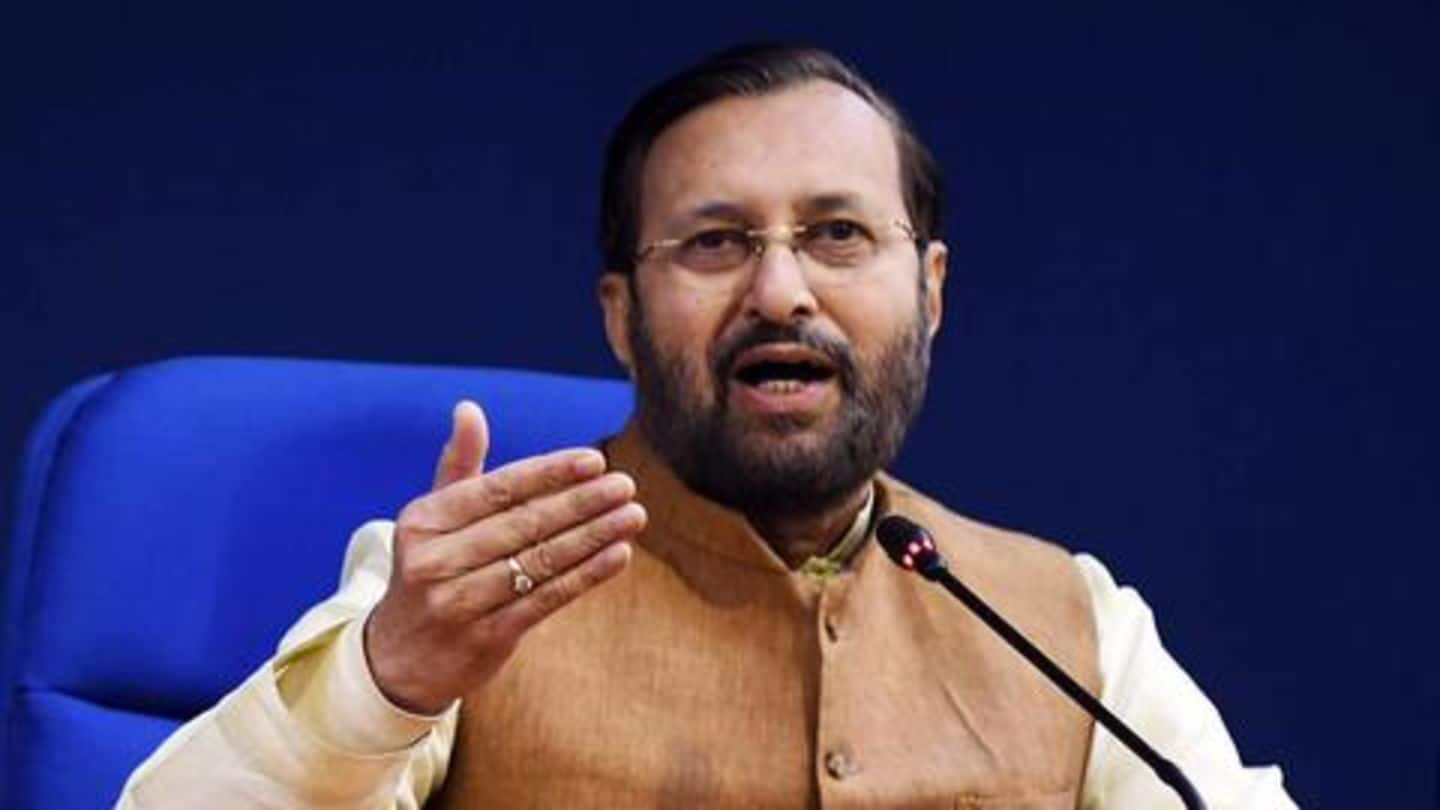 On Friday, Union Environment Minister Prakash Javadekar delivered an appalling statement, claiming no Indian study has established a direct link between pollution and a reduced lifespan. The ignorant statement invited widespread criticism, and now several environmentalists have also chimed in, calling the Minister's statement shocking and condemnable. Environmentalists asserted that this is not a subject of debate and is, instead, an "emergency."
Let's not create a fear psychosis: Javadekar
During the Question Hour in the Lok Sabha, Javadekar said, "Let us not create a fear psychosis among people." He said pollution is prevalent all over the world and studies conducted in India "may not be based on first-generation data." Questioning the veracity of foreign-sponsored studies, he said, "Indian studies have not shown a correlation between shortening of life and pollution."
Here's what Indian research actually says
While innumerable studies debunk Javadekar's claims, for argument's sake, let's look at a Health Ministry study. The study—published in Lancet Planetary Health in 2018—stated that in 2017, 12.5% of total deaths in India were attributable to air pollution. The study was funded by Bill & Melinda Gates Foundation and Indian Council of Medical Research, which comes under the Ministry of Health and Family Welfare.
'With healthy air quality, India's life expectancy could increase 1.7yrs'
The study added that if the air quality in India was maintained at healthy levels, the average life expectancy would be 1.7 years higher. In the states of Rajasthan, Uttar Pradesh and Haryana, the life expectancy could notably increase by 2 years, the report stated.
'Air pollution and its public health consequences isn't a debate'
Meanwhile, Greenpeace India's Avinash Chanchal told PTI, "Air pollution and its consequences on public health isn't a debate. It's an emergency," advising Javadekar against leading the Parliament and Indians astray. Referring to the Supreme Court, Delhi High Court and National Green Tribunal's response to Delhi pollution, Advocate and environmentalist Gaurav Bansal asked, "Does our great minister mean that our courts are wasting their time?"
'Ministry must be under extreme pressure to make such statements'
Another environmentalist, Radha Goyal, Deputy Director, Indian Pollution Control Association (IPCA) surmised, "Maybe because the Ministry and the Central Pollution Control Board (CPCB) are under extreme pressure and haven't been able to tackle the situation well that such a statement was made."
Government should implement action plan against pollution; fund studies: Experts
Chanchal suggested, "The government must implement a strong action plan to tackle the issue across the polluted cities." Environment expert and Research Director at the Indian School of Business (Hyderabad), Anjal Prakash, added, "We will need more research that tells us the impact of pollution on people's lives in India. The research community urges the minister to allocate more resources in finding the linkages."