#CycloneTitli: Andhra Pradesh, Odisha hit; trees, poles uprooted, thousands evacuated
#CycloneTitli: Andhra Pradesh, Odisha hit; trees, poles uprooted, thousands evacuated
Oct 11, 2018, 09:28 am
2 min read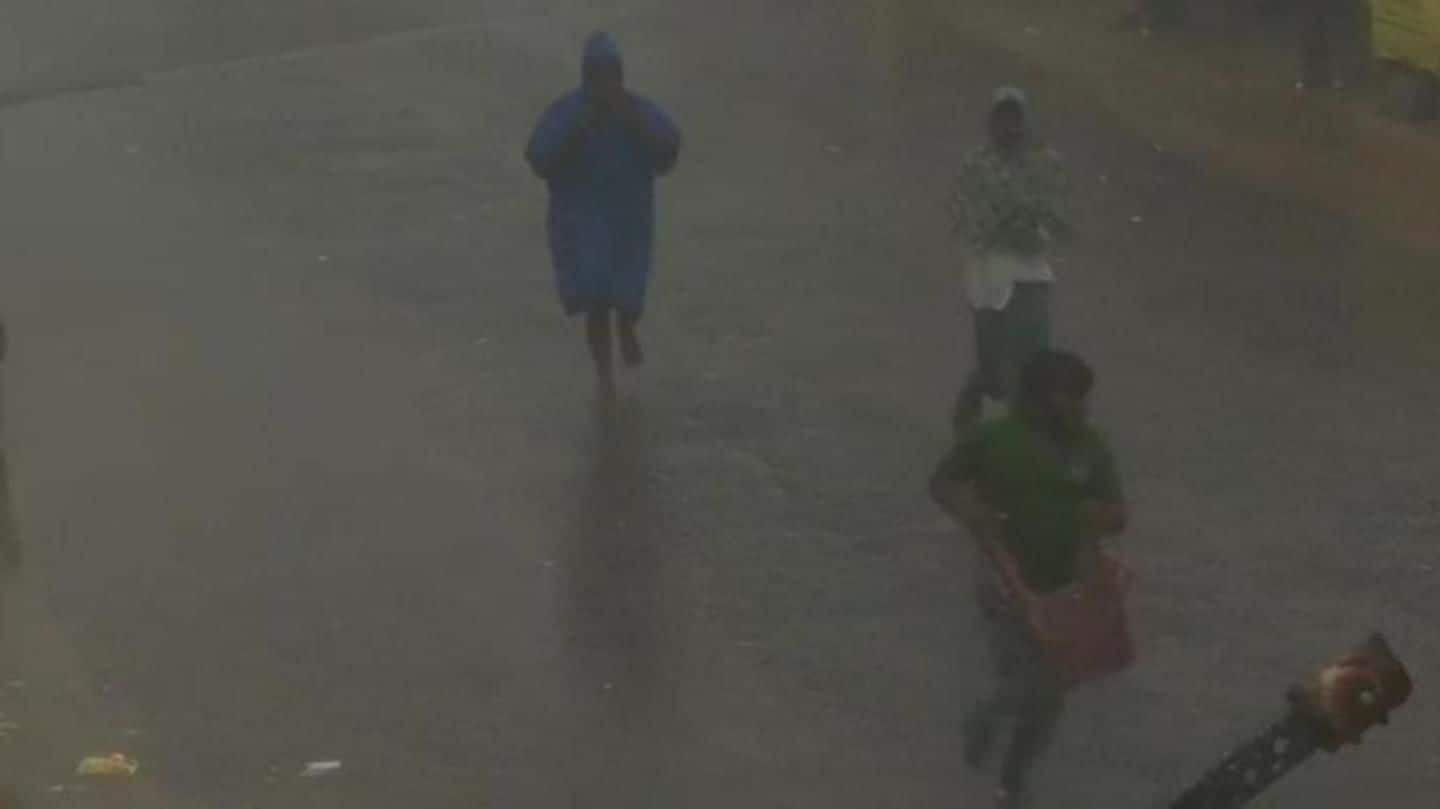 Cyclone Titli, the strongest cyclone to have formed over the Bay of Bengal this year, hit Odisha and Andhra Pradesh on Thursday morning, uprooting trees, poles and displacing thousands. Heavy rains and winds having a speed of 140-150 kmph hit the coastal areas of the states. The India Meteorological Department (IMD) has forecast the cyclone will pass Odisha coast over next few hours.
Official says process of landfall has started
Director of MeT department Bhubaneswar, HR Biswas, said the process of landfall has started and the system will pass close to Gopalpur. "The forward sector of the eye of the storm has been entering into the land mass," the department added. Reportedly, Gopalpur witnessed surface winds having a speed of 126 kmph while Kalingapatanam in Andhra witnessed wind having a speed of 56 kmph.
In Odisha, trees have been uprooted, communication damaged
In Odisha, districts of Ganjam, Gajapati, Puri, Khurda, and Jagatsinghpur received heavy rainfall which uprooted trees and damaged communication. It is expected that by Thursday evening, the storm will weaken and re-curve itself towards Gangetic West Bengal across Odisha.
Watch: Cyclone Titli affects Andhra Pradesh
Over 3 lakh people have been evacuated in Odisha
As a precautionary measure around 3 lakh people were evacuated and taken to government shelters, before the onset of Titli in Odisha. Chief Minister Naveen Patnaik said if required more people will be evacuated. Special Relief Commissioner Bishnupada Sethi said collectors of 17 out of 30 districts have been put on red alert. Heavy to very heavy rainfall is expected.
Trains and flights were canceled, school and colleges shut
Meanwhile, trains on the Chennai-Howrah station of the East Coast Railway Zone have been hit. Some trains have been canceled. The Biju Patnaik International Airport was shut down from Wednesday night. Indigo Airlines canceled all its flight departing from Bhubaneswar and incoming flights have also been affected. All schools and colleges have been shut for two days, and students' union elections postponed.