Zakir Naik's religious conversion factory
Zakir Naik's religious conversion factory
Written by
Shikha Chaudhry
May 12, 2017, 07:45 pm
3 min read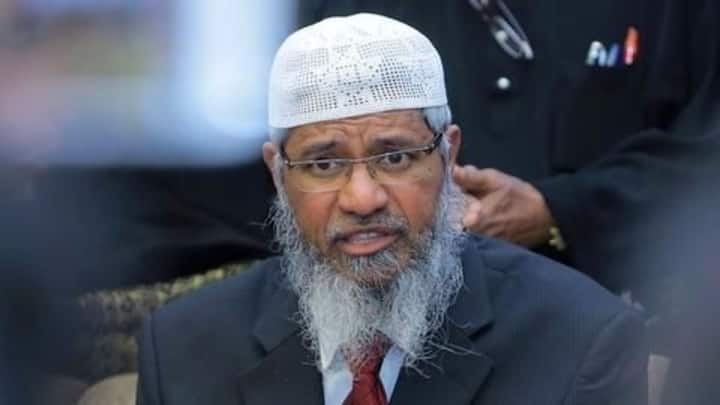 Republic TV has exposed how the controversial televangelist Zakir Naik converts poor Hindus, Christians, and Sikhs to Wahabi Islam. The converted people are eventually found in Afghanistan, Syria and other Muslim countries. Naik's Islamic Research Foundation converts and radicalizes youth; some of them were found to have joined ISIS. The channel alleged Middle East countries pay Naik for religious body shopping.
50 year old Naik, a Mumbai based doctor and Islamic televangelist, is the founder of Islamic Research Foundation. A follower of the late South-Africa based preacher Ahmed Deedat, his speeches on Peace TV are popular in Bangladesh, India and China with a viewership of 100 million. He is banned in the UK and Canada for his hate speeches and for peddling Wahhabi Islam.
Wahhabism is a form of Islam which originated in Saudi Arabia. It believes in strict adherence to Koranic principles and believes that any Muslim who doesn't follow Wahhabi principles is an enemy of the faith. Analysts point out several linkages to Wahhabi ideology and terrorism.
Government bans Zakir Naik's NGO for 5 years
In 2016, the Indian government had banned Zakir Naik's NGO Islamic Research Foundation for five years, terming it an unlawful organization; the ban came into effect immediately. The ban was approved by the Union Cabinet under the Unlawful Activities Prevention Act, citing Naik's "objectionable and subversive" speeches. The ban would force closure of IRF's offices and interests across the country.
The Islamic State of Iraq and Syria (ISIS) is a terror organization that came into light in 2014 for its mass beheading, terror activities and brutality. The terror outfit took over large areas spanning Iraq and Syria to exercise their control, demanding allegiance to it.
Naik's aide arrested for recruiting for ISIS
In 2016, Kerala police and Maharashtra ATS sleuths arrested Arshid Qureshi for allegedly recruiting youth from Kerala for ISIS. He was arrested from Navi Mumbai and is believed to be a member of Zakir Naik's Islamic Research Foundation. IRF spokespersons refused to comment on the matter.
Special court issues non-bailable warrant against Zakir Naik
A special court has taken cognizance of the charges framed against Zakir Naik by the NIA and has issued a non-bailable warrant against him. The court added that "there are reasonable grounds to believe that Dr Zakir Naik is evading arrest," hence an NBW needed to be issued. The NIA had earlier stated that Naik's NGO was promoting enmity between religious groups.
ISIS recruit Abu Anas received scholarship from IRF: NIA
In Nov'16, National Investigation Agency (NIA) said ISIS recruit Abu Anas received Rs. 80,000 scholarship from Islamic Research Foundation. NIA is scrutinizing documents related to Naik's investments, financial transactions, domestic and foreign funding, which were obtained from 20 premises linked to IRF.