Time is ripe for India to venture into space business
Time is ripe for India to venture into space business
Written by
Anupama Vijayakumar
Jun 16, 2017, 01:33 pm
4 min read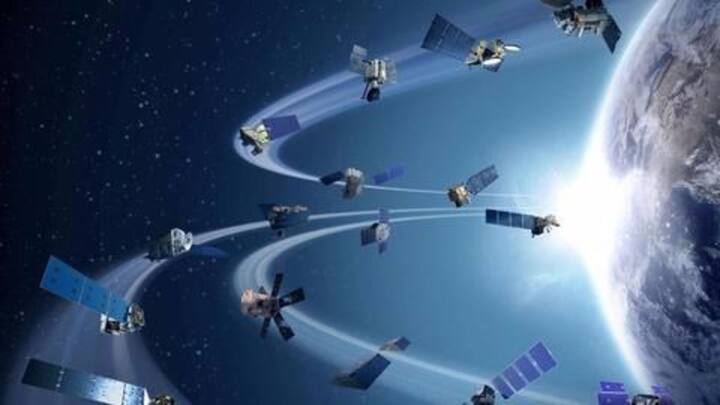 The ISRO has achieved remarkable feats this year, first with launching 104 satellites in a single go in February and second with the launch of India's heaviest satellite GSLV Mark III. Current market trends in the global space business including a greater demand for faster internet services opens up amazing opportunities for India's space industry. What makes this India's moment in the sun?
ISRO has a competitive edge in the space industry
The two successful launches this year indirectly conveyed ISRO's business intentions with its commercial arm Antrix Corp. Ltd. ISRO's Polar Satellite Launch Vehicles (PSLV) are proficient in launching satellites into the Lower Earth Orbit (LEO). Antrix also draws advantage from ISRO's ability to put hundreds of satellites into the LEO, which will be instrumental in realizing high-speed Internet services.
Antrix chief Rakesh Sasibhushan notes that PSLV already has orders worth Rs. 600 crore till 2020 and are expecting for more orders. He further added that they were in talks with broadband Internet providers to provide launching services.
Why is there a demand for hi-speed Internet services?
Satellites in geosynchronous orbits cannot be used for Internet, as a signal takes 230 milli-seconds to travel back and forth. These are much slower than fibre-optic cables. However, cables have geographical limitations, leaving large parts of the world without internet. Multiplication in number of "connected devices", projected to be thrice the size the global population by 2020, can further fuel the demand.
Who are the major players in the market?
Elon Musk's SpaceX plans to launch a constellation of 4425 satellites in the LEO, to provide Internet to all parts of the planet and aims at a launch by 2019. Other contenders include OneWeb, a consortium backed by those including Bharti Mittal and Boeing Co., reported to be funded by Apple Inc., along with smaller players including American company LeoSat and Samsung Electronics.
PSLV: The star launch vehicle
Marketed as the world's cheapest launch vehicle, PSLV has been in operation since 1994, and has seen a boost in orders through the past decade, especially after the Mars-orbiter Mission. Compared to European Union's Ariane and SpaceX's Falcon 9, PSLV launches cost far less.
What does ISRO plan to do?
ISRO and Antrix plan to make PSLV launches commercially attractive, along with working towards increasing the frequency of launches, in order to be able to launch a large number of satellites. ISRO chief, Kiran Kumar notes that they are already in the process of adding a second vehicle assembly building at Sriharikota, so that time gap between two launches can be reduced.
But ISRO has limitations on its commercial ambitions
ISRO is a national space agency unlike a private entity like SpaceX. ISRO can't prioritize commercial activity currently as India requires double the present number of satellites. It further has tight restrictions on sharing information and material with private companies for commercial purposes. However, it has started to look at facilitating a favourable ecosystem for India's private space industry to thrive in.
The times they are-a-changin'
"ISRO has internally begun the process of farming out the manufacturing of the PSLV entirely to private industry," notes S M Vaidya, Business head, Godrej Aerospace. Antrix has also signed a contract with TeamIndus, an Indian start-up which aims to implement an indigenous lunar mission.
While ISRO is currently burdened with national missions, growing demand for satellites opens up the potential opportunity for India to become a hub for low-cost space technology manufacturing. Antrix here seems to be moving in the right direction encouraging smaller private players to come in. ISRO will further have to manage operational delays and appropriately price PSLV launches to reap more benefits.