Ramdev likely to head India's first government-backed Vedic education board
Ramdev likely to head India's first government-backed Vedic education board
Feb 25, 2019, 04:02 pm
3 min read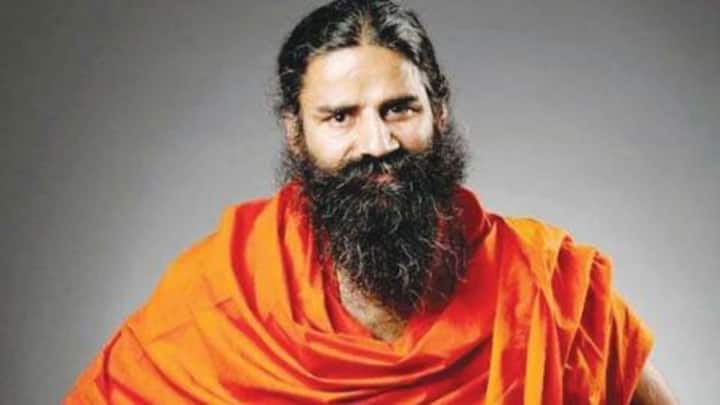 Baba Ramdev is gearing up to head India's first government-backed Vedic education board after his Trust's bid for setting up the board was adjudged the best by a government panel. The Patanjali Yogpeeth Trust, which put in the bid and got selected, has put forth Baba Ramdev's name for the post of chairman of the proposed Bharatiya Shiksha Board (BSB). Here are the details.
Patanjali was competing with two other applicants
As reported by the Indian Express, a five-member selection committee, on Saturday, adjudged the Patanjali Yogpeeth Trusts's bid as the best. The Ritnand Balved Education Foundation, which runs the Amity group of institutions, and Pune-based Maharashtra Institute of Technology were the two other contenders that had been shortlisted alongside Patanjali to be private sponsors of the BSB.
Why Patanjali was selected over the others
Patanjali Yogpeeth was represented by Patanjali Ayurved CEO Acharya Balkrishna. Reportedly, during Patanjali's presentation to the selection committee promised funds worth Rs. 21cr for the BSB - the highest among the three applicants - and even gave a bank guarantee. Further, Patanjali also claimed to have the required infrastructure to set up the Board's headquarters, which it hopes to set up in Haridwar.
Students should learn about Indian culture, values, and morals: Balkrishna
"We are very serious about it [setting up a Vedic education board]. Education is not about learning the alphabet. A student should also learn our Indian morals, culture and values. We are already running Acharyakulam on this model," Balkrishna told IE.
The Javadekar-headed MSRVP will now evaluate the proposal
As things stand, the five-member selection committee's recommendations will now be considered by the governing council of the Maharshi Sandipani Rashtriya Vedavidya Pratishthan (MSRVP), headed by HRD Minister Prakash Javadekar. For those unaware, the MSRVP is a fully-funded autonomous body under the HRD Ministry working to promote "Ved Vidya". It has also been entrusted with securing a private sponsor for the proposed BSB.
A brief overview of the proposed Vedic education board
The BSB, for its part, has been proposed to ensure standardization of "Indian traditional knowledge" comprising Vedic education, Sanskrit education, Shastras, Darsanas etc. It will be responsible for drafting syllabi, conducting examinations, issuing certificates, and recognizing gurukulas, pathshalas, and schools that offer a mixture of modern education and Vedic education.
The beneficiaries of the proposed Vedic education board
Once established, the BSB is likely to benefit educational institutes like Vidya Bharati schools run by the RSS, gurukulas run by the Arya Samaj, and Ramdev's residential school Acharyakulam in Haridwar, by allowing them to sustain their Indian models of education till Class 12.