CBSE to hold pending board exams between July 1-15
CBSE to hold pending board exams between July 1-15
Written by
Siddhant Pandey
May 08, 2020, 06:08 pm
2 min read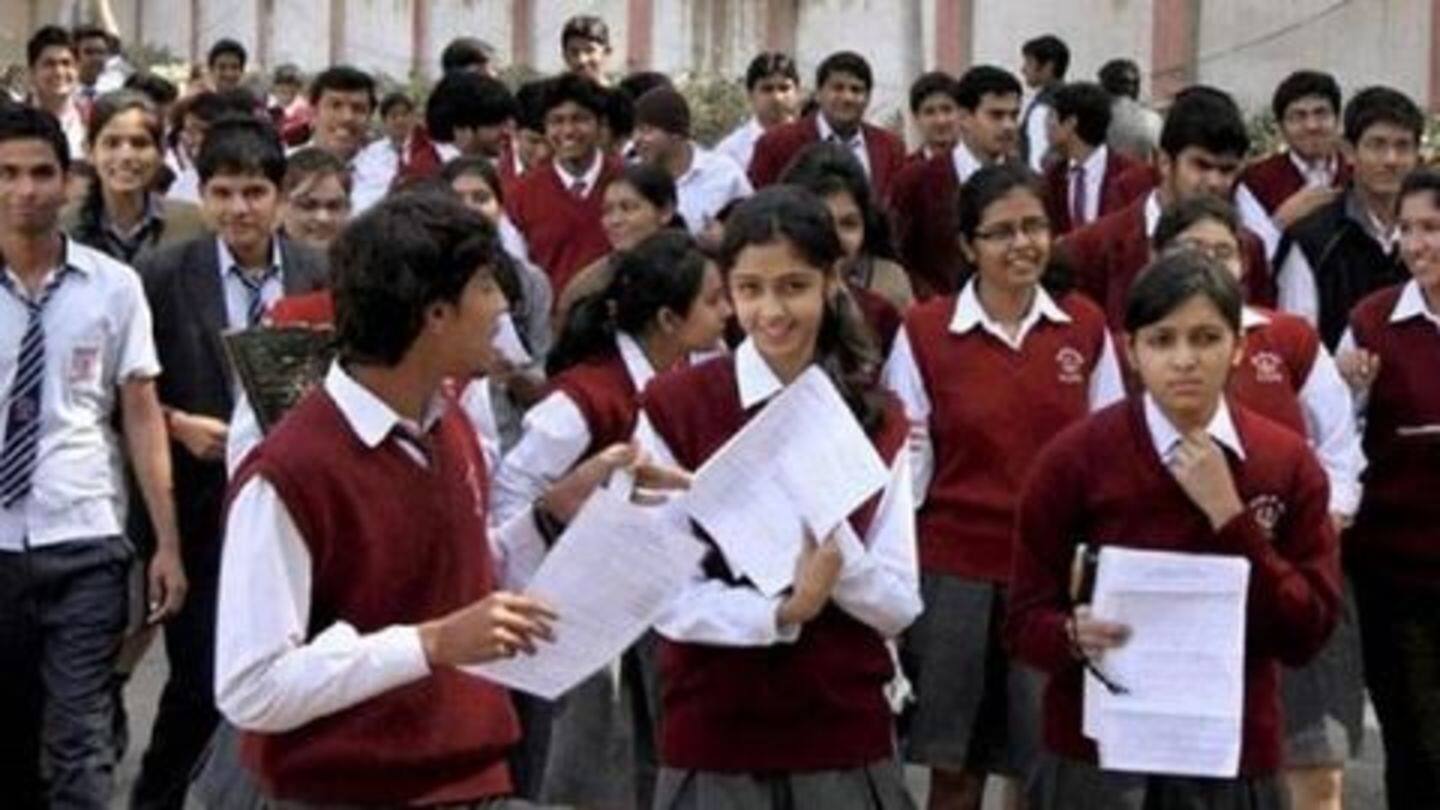 The Central Board of Secondary Education (CBSE) will conduct the pending Class X and XII board examinations in the first two weeks of July, the Union Ministry of Human Resource Development said on Friday. The examinations had earlier been deferred in the wake of the coronavirus outbreak. A detailed schedule will be announced later in the day, the Ministry said. Here are more details.
'Exams will be conducted from July 1 to 15'
HRD Minister Ramesh 'Nishank' Pokhriyal said, "The students have been impatiently waiting for the schedule for pending exams. It has been decided that the exams will be conducted from July 1-15." Pokhriyal said the exams will be conducted for 29 crucial subjects, as notified by the CBSE earlier in April. These include 23 exams for Class XII and six exams for Class X.
You can view Pokhriyal's announcement here
Class X exams suspended nationwide except students in Northeast Delhi
Notably, earlier this week, the CBSE had announced that the pending exams for students of Class X have been suspended nationwide, except for students in Northeast Delhi. In Northeast Delhi, the examinations had been suspended due to sectarian violence that erupted in February. Later, the coronavirus outbreak caused a further delay in the examinations.
What are the 29 crucial subjects?
Class X (only for Northeast Delhi): Hindi Course-A and B, English Comm, English Lng & Lit, Science, and Social Science. Class XII (Northeast Delhi): English Elective-N and C, English-Core, Mathematics, Economics, Biology, Political Science, History, Physics, Accountancy, and Chemistry. Class XII (pan-India): Business Studies, Geography, Hindi (Elective and Core), Home Science, Sociology, Computer Science (Old and New), Information Practice (Old and New), IT, Bio-Technology.