Arun Jaitley indisposed; Piyush Goyal made temporary Finance Minister
Arun Jaitley indisposed; Piyush Goyal made temporary Finance Minister
Written by
Ramya Patelkhana
Jan 23, 2019, 10:09 pm
2 min read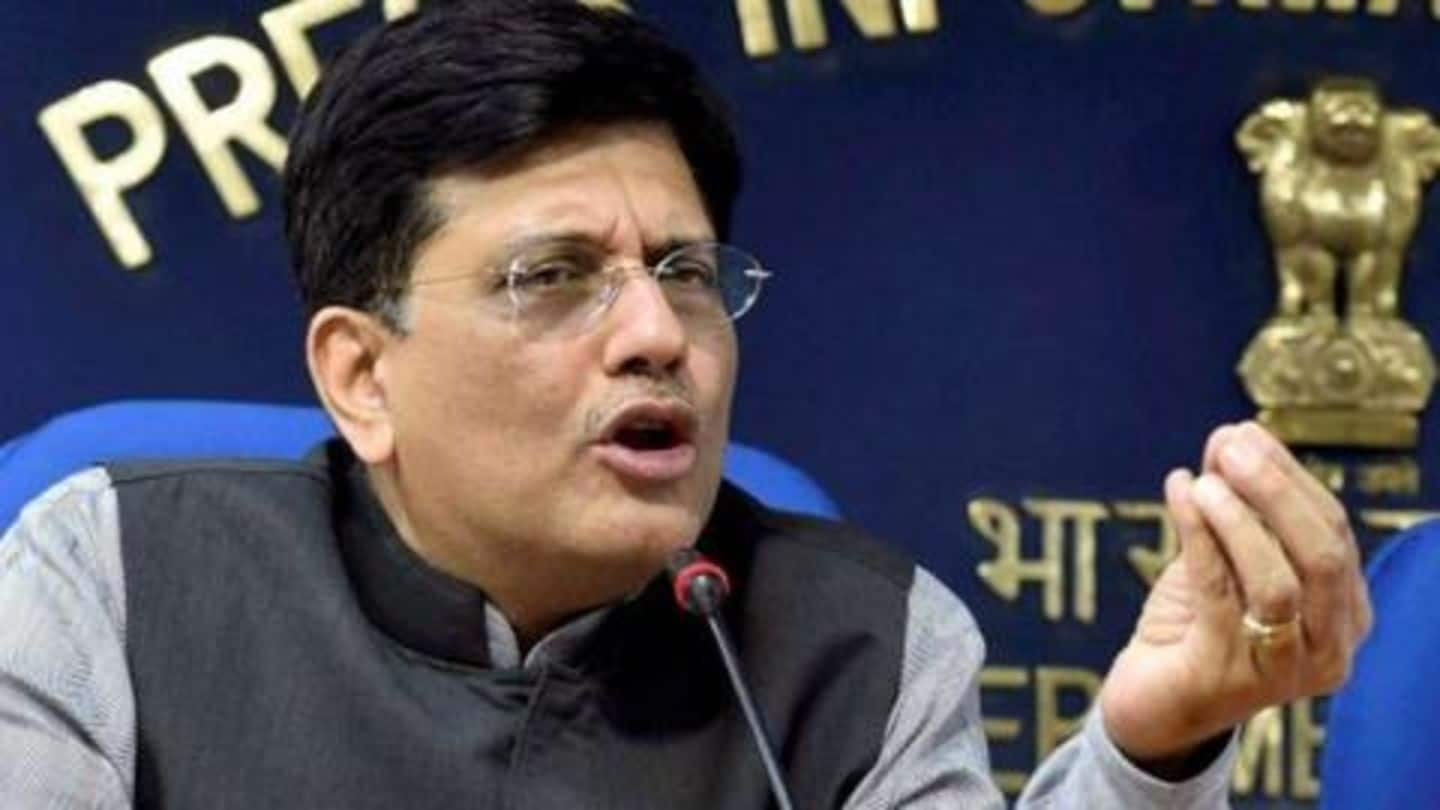 Union Minister Piyush Goyal has been temporarily given the charge of Arun Jaitley's portfolios of Finance and Corporate Affairs in view of the latter's indisposition, according to a statement by the Rashtrapati Bhavan. Meanwhile, Jaitley would be designated as a Minister without a portfolio until he is able to resume work. This comes only days before the presentation of the Interim Budget. Here's more.
Goyal to hold Jaitley's portfolios in addition to existing portfolios
Arun Jaitley will be designated as Minister without portfolio during the period of his indisposition or till such time he is able to resume his work as Minister of Finance and Minister of Corporate Affairs. https://t.co/qh80IPqD2E

— ANI (@ANI) January 23, 2019
What does the Rashtrapati Bhavan's statement say?
In its statement, the Rashtrapati Bhavan said that Arun Jaitley was indisposed and would remain a Minister with no portfolio. According to the Rashtrapati Bhavan's press release, President Ramnath Kovind, as advised by PM Narendra Modi, has directed that during Jaitley's disposition, his Finance and Corporate Affairs portfolios will be temporarily assigned to Railways Minister Piyush Goyal.
Jaitley left for the US for medical check-up
Arun Jaitley, who had a kidney transplant last year, had left for the US earlier in January for a medical check-up; he has not returned to India yet. He is reportedly undergoing treatment at present. A few media reports earlier claimed that Jaitley would not be able to present the Narendra Modi-led government's Interim Budget on 1 February.
Goyal was given charge of Finance portfolio last year too
Meanwhile, several reports say Piyush Goyal is likely to present the Interim Budget, the Modi government's last before Lok Sabha polls. This is the second time that Goyal has been given the additional charge of Finance Ministry. He was made the interim Finance Minister in May last year, too, when Jaitley underwent the kidney transplant; the latter resumed charge months later in August 2018.