Won't tolerate loot: PM Modi breaks silence on PNB scam
Won't tolerate loot: PM Modi breaks silence on PNB scam
Feb 24, 2018, 11:57 am
2 min read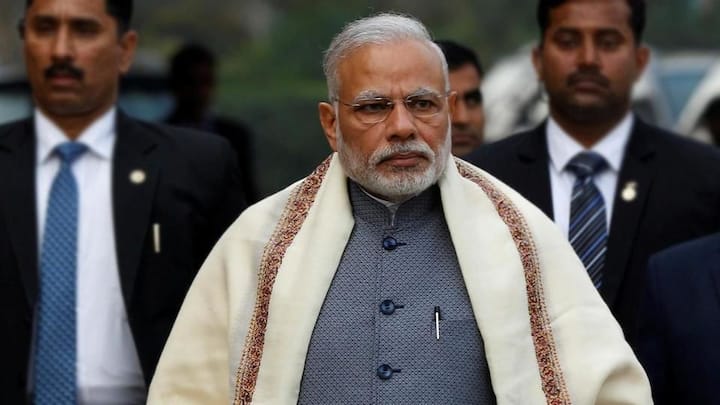 More than a week after news of India's biggest bank fraud worth Rs. 11,400cr broke, PM Narendra Modi has broken his silence on the matter, saying the government won't tolerate loot of public money. "This government has been taking strict action against financial irregularities and will continue to take strict action," he said at the Global Business Summit in New Delhi.
How India's biggest scam unfolded
Nirav Modi, diamantaire to global celebrities, and his uncle Mehul Choksi, Gitanjali Gems chairman, have been at the center of the PNB scam. Firms linked to them allegedly acquired fraudulent letters of undertaking from PNB during 2011-17 and based on them, obtained loans from foreign branches of Indian banks. Despite complaints throughout the years, investigating agencies didn't act till it was too late.
Modi urges financial institutions to work 'diligently, with dedication'
Without naming anyone, PM Modi urged "those entrusted with framing rules and policies and maintaining ethics to do their job diligently and with dedication." "Especially the ones who have the responsibility of vigilance and monitoring," he added. Earlier, Finance Minister Arun Jaitley had chided RBI, PNB and auditors. "Supervisory agencies...should ensure such cases are nipped in the bud and they aren't repeated," Jaitley said.
RBI gives banks April deadline to integrate SWIFT system
The RBI has directed all banks to integrate the SWIFT system with their internal core banking solutions (CBS) by April 30. A major reason the PNB scam went undetected for years is that the bank's CBS wasn't linked to the international SWIFT system, experts say.
Nirav Modi's passport revoked, lawyer says might approach court
The government revoked Nirav Modi's passport yesterday to prevent his movement from one country to another. But his lawyer Vijay Aggarwal says this violates laws as "at the moment, there is only an FIR against him, no prosecution has been launched." "We may approach court against the order," he said. Modi left the country with his family weeks before the scam was detected.