Bad food, unclean toilets: Abu Salem's 'human-rights violations' in prison
Bad food, unclean toilets: Abu Salem's 'human-rights violations' in prison
Jun 13, 2018, 01:56 pm
2 min read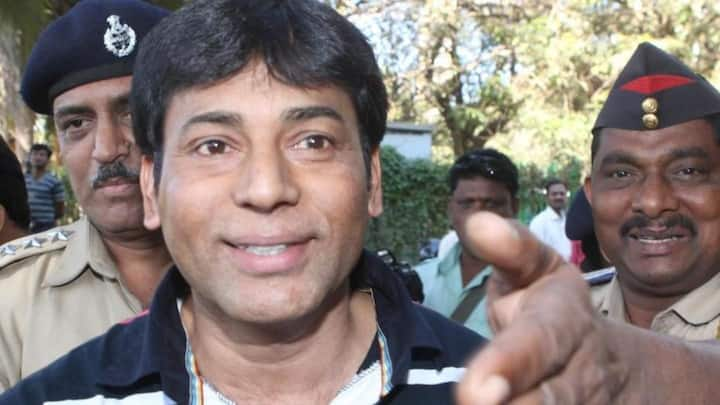 After repeated complaints by Abu Salem of human rights violation in prison, Portuguese officials yesterday visited the gangster in Taloja jail, Navi Mumbai, to check his condition. Salem apparently had a host of complaints: he isn't served chicken (!), isn't allowed to step out at all, and isn't given medical care. Such conditions violate his extradition treaty with Portugal, he alleged, but prison officials had apt replies.
The 2005 extradition treaty with Portugal
Salem had been extradited from Portugal to India in 2005. In 2012, the Portuguese Supreme Court upheld termination of his extradition over "violations of terms." In December'14, he moved a Portuguese court, a parallel jurisdiction, for enforcement of the 2012 order, so he can be sent back. However, the Portuguese Foreign Ministry didn't find Salem's plea valid. The case is continuing.
'Long prison terms' a prime violation, Salem claims
Among Salem's many complaints was long prison terms, which he claimed violated the agreement. As examples, he cited the life term awarded to him in the 1993 Mumbai blasts case. During the proceedings, he also wrote to the Portuguese ambassador to India, seeking help.
A range of complaints during Portuguese officials' visit
When Portuguese officials visited, Salem complained about the quality/quantity of food, lack of hygiene in the toilet, and no proper medical care. According to Mid-Day, he even complained he's not getting chicken. He's kept in solitary, and "there's no one to talk to all day," he said. There's no sunlight, and he's not allowed to step out. Salem also mentioned fears of being attacked.
Jail staff dismiss Salem's allegations with strong rebuttals
India Today reports the jail staff had answers ready. They submitted that the thousands of prisoners in Taloja are given the same food, and no one is allowed to have non-vegetarian except on special occasions. They dismissed his claims of being isolated, saying there are over 40 prisoners in solitary. They also showed officials their records, which showed Salem being taken to private hospitals several times.
'Portuguese officials set to return with necessary permissions,' lawyer says
According to reports, the officials wanted to visit the yard where Salem was kept, but they were refused since they didn't have permission from the government. They will return with necessary authentication, Qureshi said. Days ago, Salem was sentenced to seven-years' imprisonment in a 2002 extortion case. Currently, he is serving life terms in the Bombay blasts and 1995 builder Pradeep Jain murder cases.