CBFC head Prasoon Joshi and his long relations with BJP
CBFC head Prasoon Joshi and his long relations with BJP
Written by
Ramya Patelkhana
Aug 12, 2017, 06:20 pm
3 min read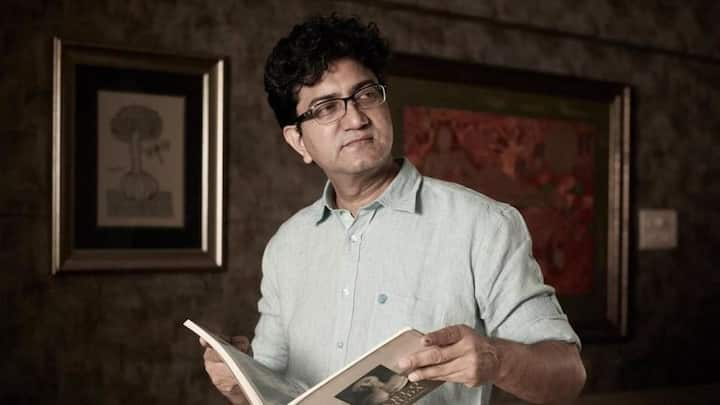 The Indian film industry seems to be quite relieved with adman-writer-lyricist-poet Prasoon Joshi replacing Pahlaj Nihalani as the Chairman of Central Bureau of Film Certification. However, his appointment doesn't come as a surprise to many because of his strong connections with BJP. Was he picked because of his achievements or his association with the ruling government? Take a look and decide for yourself!
Joshi currently heads McCann Erickson's Asia-Pacific division
Joshi hails from Uttarakhand; he is an alumnus of Ghaziabad's Institute of Management Technology. He started his career with ad agency Ogilvy & Mather; he then explored poetry and ventured into films with 1999 release, Bhopal Express. He is an award-winning lyricist and writer; his works in movies like Aankhen, Hum Tum, Taare Zameen Par, Rang De Basanti, Fanaa, and Ghajini are well noted.
Joshi wrote for several government campaigns
Joshi was known for his taglines for campaigns, which found him acceptance in the government's circles. During UPA's rule, the then Finance Minister Chidambaram sought Joshi's help for conceptualizing the government's Service Tax campaign in a manner that would reach the masses. The theme of Aamir Khan's popular Atithi Devo Bhava ad campaign of the government was created by Joshi's McCann Erickson agency.
BJP connection dates back to Vajpayee's days
Former Prime Minister Atal Bihari Vajpayee is one of the fans of Joshi's poetry. Joshi's 'Irade Naye Bharat Ka' poem was included by Vajpayee in one of his speeches. For the 2009 General Elections, Joshi was responsible for the party's entire campaign; at that time LK Advani was BJP's Candidate for whom Joshi came up with "Majboot Neta, Nirnayak Sarkar" slogan.
BJP wanted a new flavor for 2014 election campaign
During the 2014 General Elections, BJP projected Narendra Modi as its candidate. BJP approached Joshi who worked with others for the election campaign (Abki Baar Modi Sarkar & Acche Din Aane Wale Hai); he wrote the 'Saugandh' anthem for Modi. Joshi was also roped in by the party for 'Swachh Bharat Abhiyan'. He received Padma Shri in 2015 allegedly for his contribution to BJP.
The similarities and differences between Joshi and Nihalani
Pahlaj Nihalani was allegedly appointed CBFC's Chief because of his viral 2014 BJP campaign video "Har Har Modi, Ghar Ghar Modi." Joshi's appointment isn't very different from Nihalani's, considering that Joshi also wrote for several BJP campaigns. However, Joshi's stand on censorship is very different from Nihalani's; he had made some bold statements against censorship and questioned why India even needed the same.
Can we expect any changes from Joshi?
If Joshi sticks to his past position that questioned the government's right to censor, we certainly can expect great things from him that could restore the confidence of the film industry as well as the audience in the CBFC. However, if he acts according to his association with BJP -just like "sanskaari" Nihalani did- then the censorship issue in India will only worsen.