Ghaziabad: Pregnant woman saves four children but dies in fire
Ghaziabad: Pregnant woman saves four children but dies in fire
Feb 01, 2019, 01:19 pm
2 min read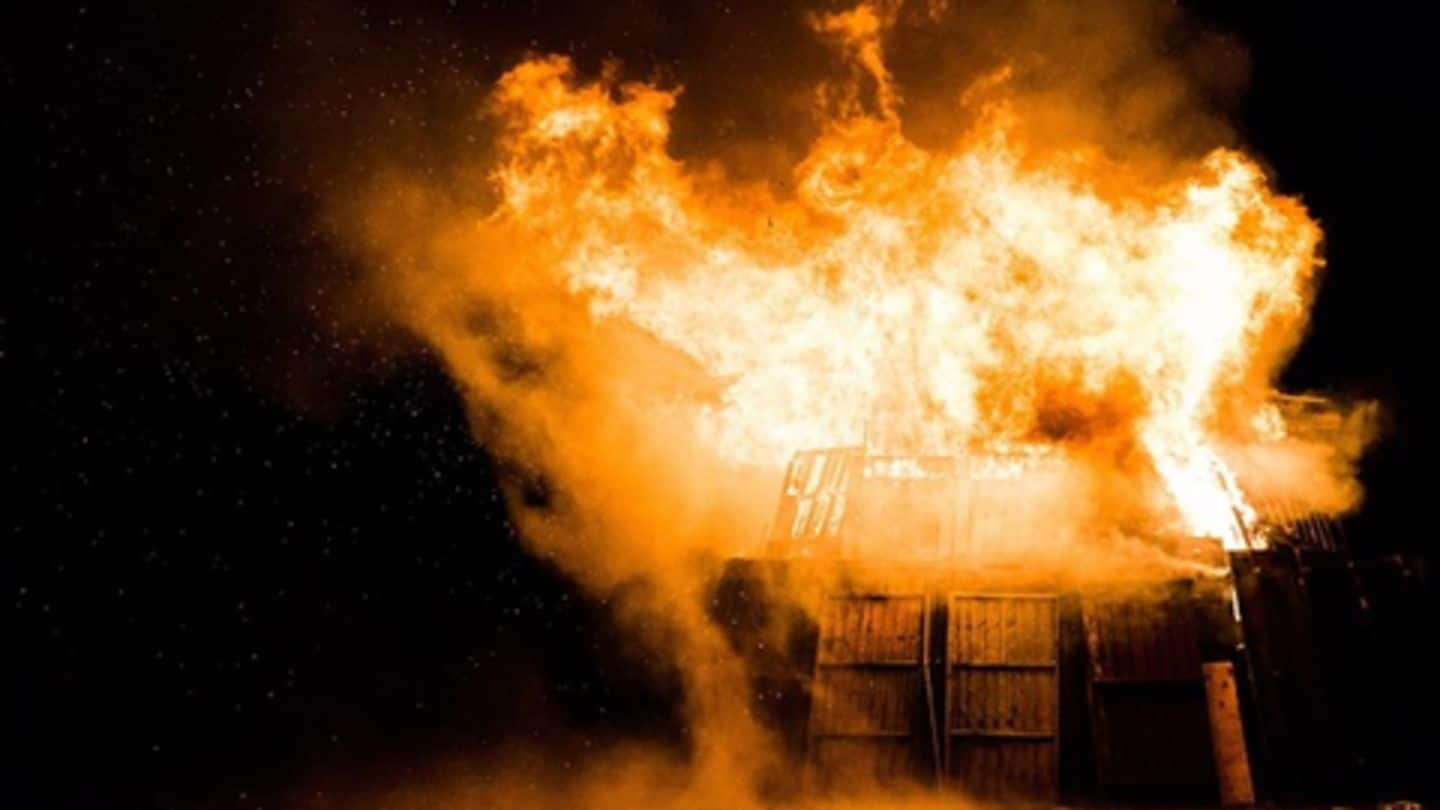 In an unfortunate incident, a pregnant woman lost her life after a two-story building caught fire in Loni, Ghaziabad on Thursday. The deceased, identified as Fatima, managed to save her four children by throwing them out of a window. Reports claimed a short-circuit started the fire on the ground floor. The blaze triggered two LPG cylinder blasts which eventually led to the building's collapse.
Fatima's husband ran a bakery with his brothers
Fatima's husband Naveel Ahmad ran a bakery shop on the ground floor with his two bothers. Ahmad said that at the time of the incident, he was sleeping with his wife and children on the first floor; his brothers were on the second floor. A worker, Layeeq, who was sleeping in the bakery woke up due to the heat and rushed to alert Ahmad.
Rescue operation became difficult after cylinder blasts
Ahmad and Layeeq tried to douse the fire but it had already spread to other parts of the building. Chief Fire Officer Sunil Kumar Singh said they received a call at around 1:40 am. Three fire tenders were sent to the spot. "During the rescue operation, two cylinders blasted one after the other and a firefighter Raghunath Prasad (49), was injured," Singh added.
Pregnancy made it difficult for Fatima to move swiftly
Stuck on the first floor with her kids, Fatima paid heed to the suggestions of neighbors. One by one, she threw her children out of the window, into the arms of rescuers waiting below. However, since she was eight months pregnant, she couldn't move swiftly. By the time fire personnel reached her, Fatima had fainted. Soon the building collapsed, killing her.
Fatima was buried under debris of collapsed building
32-year-old Fatima, who was buried under the debris of the collapsed building, was taken to a hospital where she was declared brought dead. While Fatima's nine-year-old son and seven-year-old daughter got grievously injured, her two younger daughters suffered minor injuries. Five of their neighbors also sustained burn injuries. The injured are undergoing treatment at a hospital in Delhi, a senior officer said.