3 cops suspended for delaying probe in Priyanka Reddy's disappearance
3 cops suspended for delaying probe in Priyanka Reddy's disappearance
Written by
Siddhant Pandey
Dec 01, 2019, 10:59 am
4 min read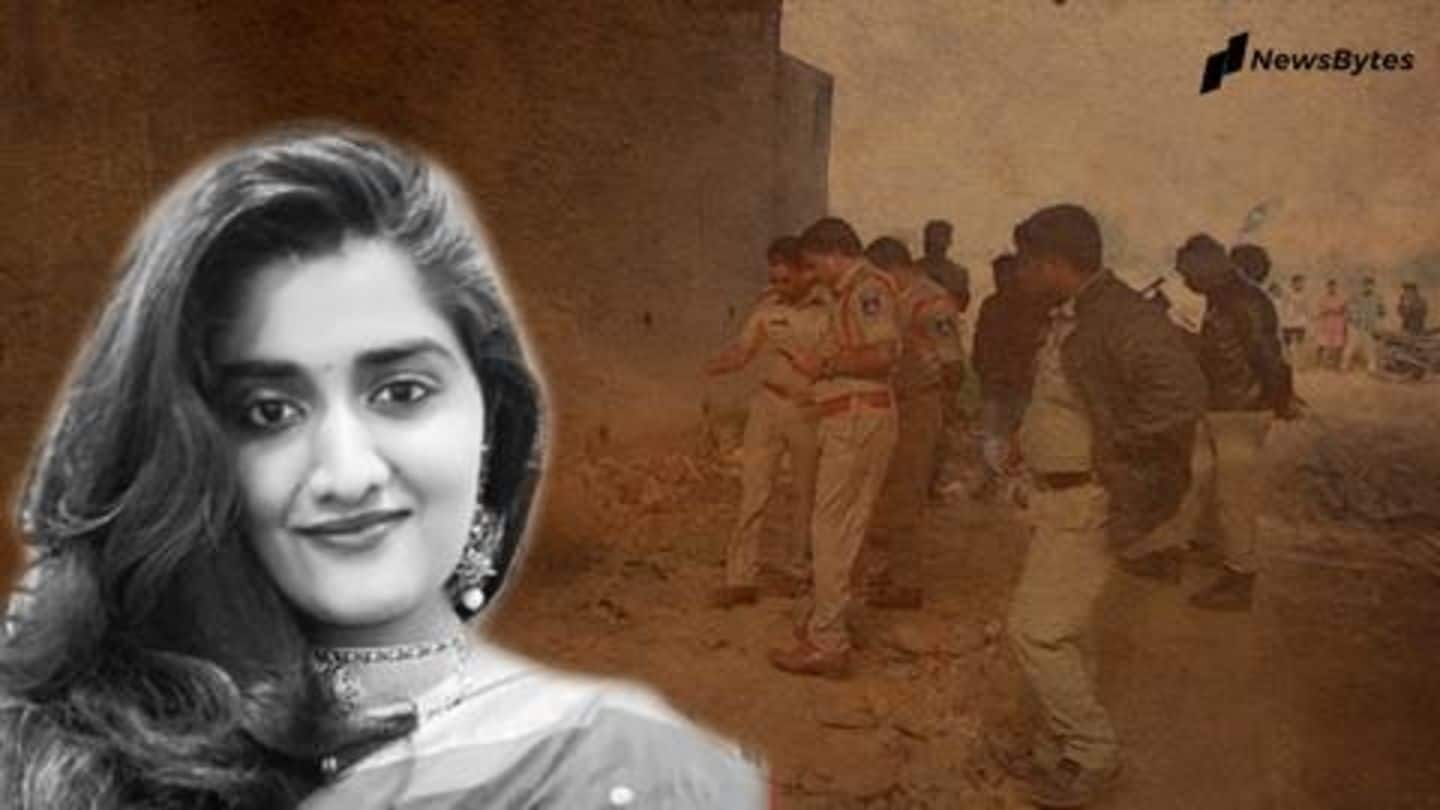 On Saturday, Cyberabad Police suspended three cops in connection with the recent rape and murder of a 26-year-old veterinary doctor on the outskirts of Hyderabad. The policemen were suspended for alleged negligence in filing a First Information Report (FIR) in the case. The victim's family had earlier claimed that the police caused a delay in the investigation. Here are more details.
Cops suspended after detailed inquiry, says Cyberabad Police Commissioner
Cyberabad Police Commissioner VC Sajjanar on Saturday said that three cops have been suspended "till further orders," after a detailed inquiry found they delayed registering the FIR. The three cops are M Ravi Kumar, Sub-Inspector of Police, Shamshabad Police Station, P Venu Gopal Reddy and A Sathyanarayana Goud, both head-constables at Rajiv Gandhi International Airport (RGIA) Police Station, according to The News Minute.
'Officers instructed to register cases irrespective of jurisdiction'
After the family alleged that the cops argued jurisdictional issues, the Commissioner reminded, "All the officers of Cyberabad Police have been once again instructed to register cases irrespective of jurisdiction whenever a complaint related to cognizable offense is received at the police station."
Police repeatedly asked if she had an affair: Mother
The victim's family had alleged the police displayed apathy when they approached them at 11 pm on Wednesday to report that their daughter had gone missing. The mother had earlier said, "[The police] repeatedly asked if she had an affair, and later directed us to another police station citing jurisdictional issues." The father, too, claimed they were sent from "one police station to another."
Victim's family demands speedy trial in case
The victim's family has called for a speedy trial and demanded that the four accused, who were arrested on Friday, not be allowed legal representation. Meanwhile, Union Minister Kishan Reddy and the National Commission of Woman also accused the police "of not showing urgency in taking up the probe". The accused are likely to be put on trial in a fast-track court in Mahbubnagar.
Vet went missing after strangers offered help with flat tire
The victim called her sister while returning home at 9:22 pm on Wednesday and said she was feeling "scared." She said some strangers offered to help her with her scooter's flat tire near the ORR toll plaza at Tondupally, however, they weren't letting her leave and acted suspiciously. Thereafter, the victim went incommunicado. Her burnt body was found the next morning in Chattanpally, Shadnagar.
Four accused gang-raped, murdered her; set body ablaze
Reportedly, the four accused had deliberately punctured the woman's scooter and pretended to help her. They dragged her behind a line of trucks near the toll plaza where she was gang-raped and murdered. Her body was dumped under a culvert in Chattanpally and set ablaze. The four accused were identified as Mohammed Areef (26), Jollu Shiva (20), Jollu Naveen (20) and Chintakunta Chennakeshavulu (20).
Widespread protests over gruesome rape and murder
The incident had sparked massive outrage across the nation and hundreds of people surrounded the Shadnagar police station, where the accused were held. The crowd also hurled stones at the police. Protests demanding a speedy trial also broke out in Hyderabad. Meanwhile, in Delhi, a sole woman protestor was detained by the police on Saturday for protesting outside the Parliament.
Protestor at Parliament claimed police misbehaved with her
The protestor, Anu Dubey, held a placard saying, "Why can't I feel safe in my own Bharat?" The woman was detained at the Parliament Street police station, where cops allegedly misbehaved with her. Dubey said woman constables scratched her. She also told reporters after being released that she was let out after signing an undertaking that she wouldn't continue protests at the Parliament.
Delhi Commission for Women took cognizance of Dubey's allegations
Delhi Commission for Women Chairperson Swati Maliwal in letter to Deputy Commissioner of Police, Delhi Police: DCW has taken cognisance of complaint from Anu Dubey who alleged gross misbehaviour, harassmentviolence by Delhi Police personnel from Parliament Street Police Station. https://t.co/EH7ijAVX73 pic.twitter.com/h45rnOsaQu

— ANI (@ANI) November 30, 2019
NewsBytes does not disclose the identity or photographs of victims of sexual assault, in line with Supreme Court guidelines. However, Dr. Reddy's case is unique as her name and photographs were widely published before sexual assault allegations in the case came to the fore.