Priyanka Reddy murder case: Four accused arrested by Hyderabad Police
Priyanka Reddy murder case: Four accused arrested by Hyderabad Police
Written by
Siddhant Pandey
Nov 29, 2019, 05:14 pm
4 min read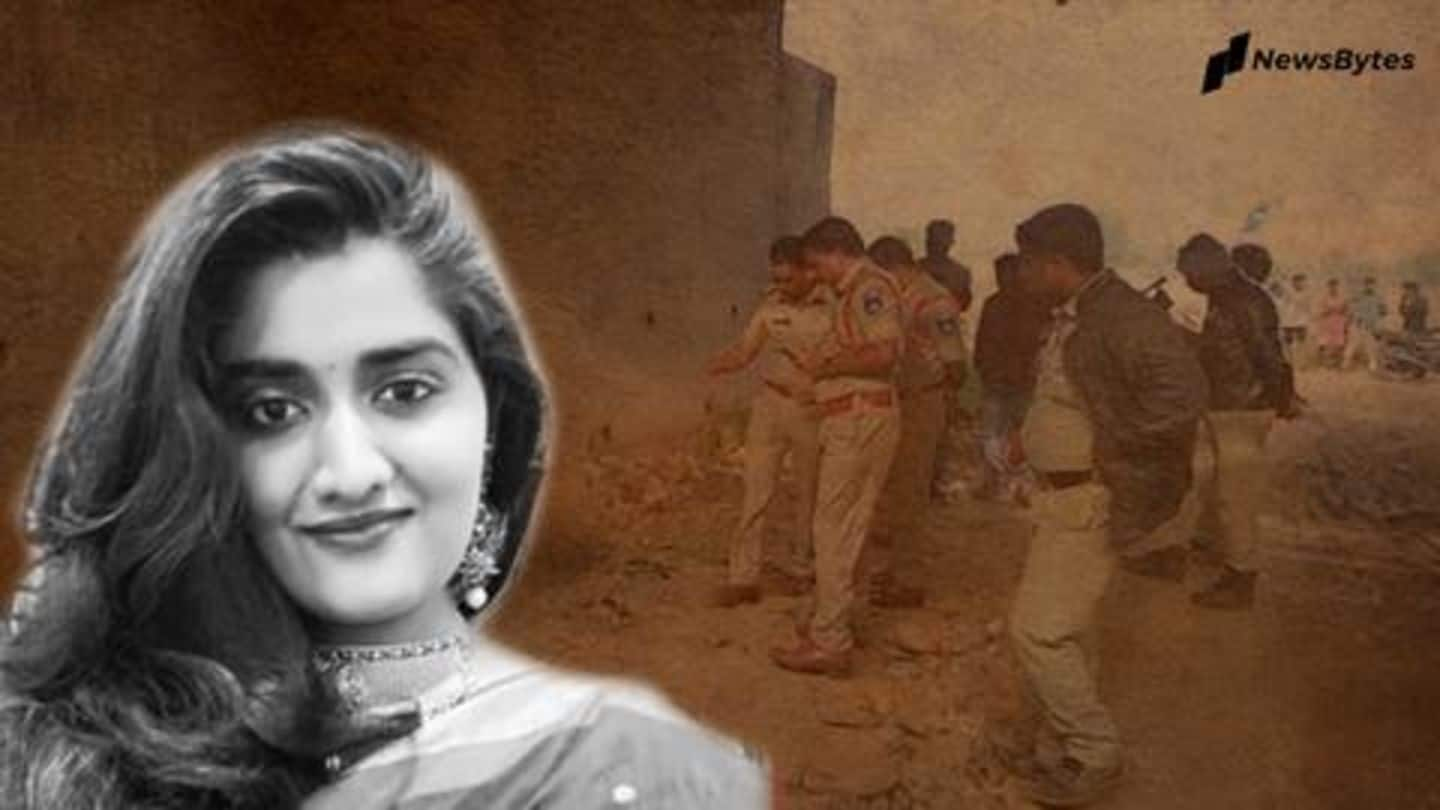 Hyderabad Police arrested four persons in connection with the alleged rape and murder of a 26-year-old veterinary doctor. The charred body of Dr. Potula Priyanka Reddy was found on the outskirts of Hyderabad on Thursday after she went missing the night before. Reportedly, the four accused had planned the abduction of Dr. Reddy. Here are more details.
Four accused to be produced before media today: Report
According to Telugu daily Sakshi, Hyderabad police have arrested four accused, including the prime suspect, a truck driver named Mohammad Pasha. Pasha hails from Narayanpet in Mahabubnagar district. The other three accused have been identified as Naveen from Gudigandla, a cleaner named Kesavulu and another cleaner named Siva. Reportedly, the four accused will be presented before the media later on Friday.
Accused deliberately punctured victim's scooter; waited for her return
According to multiple news reports, the accused saw Reddy parking her vehicle at ORR toll plaza at Tondupally and plotted to abduct her. Assuming she would return to pick her vehicle, the accused punctured the scooter intentionally. When the unsuspecting victim picked her vehicle, the accused pretended to help her with the flat tire and later dragged her behind a line of trucks.
Accused tortured, gang-raped, strangulated her near toll plaza
Thereafter, the accused allegedly tortured, gang-raped, and strangulated the victim, Sakshi reported citing an autopsy report. The body was transported in a lorry along with her scooter to Shadnagar. Her body was then wrapped in a bedsheet, doused in kerosene and set afire.
Victim's charred body found 25 km from last known location
Reddy was reported missing while returning home from the Tondupally toll plaza on Wednesday night. She had called her sister at 9:22 pm to tell her that she had a flat tire and some strangers were helping her. She confessed to her sister that she felt scared before going incommunicado. Her charred body was found 25 km away under a culvert in Chattanpally, Shadnagar.
15 police teams were constituted to help crack the case
Meanwhile, Cyberabad Police Commissioner VC Sajjanar told Sakshi that Shamshabad DCP N Prakash Reddy formed 15 special teams to probe the case. The police looked into CCTV footage near the toll gate and along the Hyderabad-Bengaluru national highway to help crack the case. A CCTV footage of the victim shows her talking to an unidentified person.
Police asked if she had an affair, delayed investigation: Mother
However, the victim's mother alleged a delay in the police investigation in their missing person's complaint, filed Wednesday night. She told Bangalore Mirror, "We approached the police. They repeatedly asked if she had an affair, and later directed us to another police station citing jurisdictional issues." She added, "This delayed the response by three hours or more. By then, the tragedy had taken place."
Accused should be burnt alive in public: Mother
Speaking to The Times of India, the mother demanded that the accused be burnt alive in full public view. She said, "My daughter was very innocent. I want the accused to be burnt alive."
Shameful if women can't get security in Hyderabad: NCW
Earlier today, the National Commission for Women (NCW) demanded a separate inquiry headed by a member of the commission. NCW chairperson Rekha Sharma called for strict action by the police and judiciary against the accused. Sharma said, "It's shameful if women cannot get security in a city like Hyderabad where women go in such large numbers to work from other areas of the country."
Victim should have called '100': Telangana Home Minister
Separately, Telangana Home Minister Mohammed Mahmood Ali resorted to victim-blaming, saying, "We're saddened by the incident. Crime happens, but police is alert and controlling it. Unfortunate that despite being educated she called her sister and not '100' (police emergency number)." The minister said, "Had she called '100', she could've been saved," adding that help could have arrived within three-four minutes.
You can watch Telangana Home Minister's statement here
#WATCH Telangana Home Min on alleged rapemurder case of a woman veterinary doctor: We're saddened by the incident,crime happens but police is alertcontrolling it. Unfortunate that despite being educated she called her sisternot '100',had she called 100 she could've been saved. pic.twitter.com/N17THk4T48

— ANI (@ANI) November 29, 2019
NewsBytes does not disclose the identity or photographs of victims of sexual assault, in line with Supreme Court guidelines. However, Dr. Reddy's case is unique as her name and photographs were widely published before sexual assault allegations in the case came to the fore.