Repainted, old car may have been used for Pulwama attack
Repainted, old car may have been used for Pulwama attack
Feb 23, 2019, 10:59 am
3 min read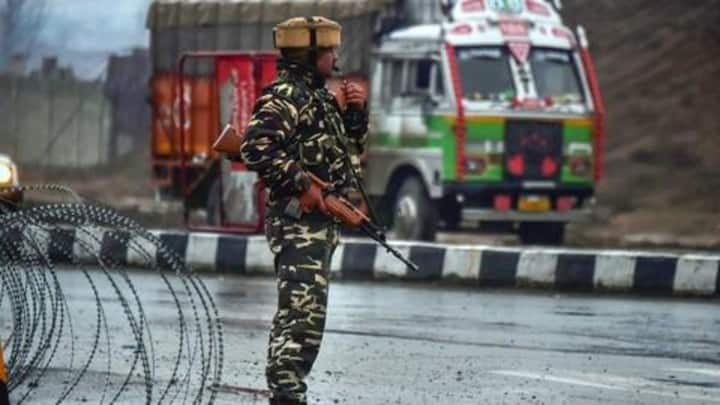 An old car, probably manufactured in 2010-11, could have been used for the Pulwama attack, agencies probing the incident have hinted. The vehicle was repainted in the years gone by, reports IE. The February 14 attack in which 40 CRPF personnel lost their lives was planned by Jaish-e-Mohammed and executed by a local youth-turned-terrorist. The intensity of the attack has made investigation difficult.
Backstory: In worst attack in decades, India lost bravehearts
A CRPF convoy on the Jammu-Srinagar highway was attacked on February 14. The terrorist, Adil Ahmad Dar, rammed his explosive-laden car into one of the buses, triggering an intense blast. The bus and the car used for the attack were reduced to a heap of iron. This attack marked the return of suicide car bombing in the valley after nearly 18 years.
Maruti Suzuki Eeco may have been used for attack
Earlier it was reported Adil used a Mahindra Scorpio for the attack but remains of the car's bumper indicated the vehicle was Maruti Suzuki Eeco. On Friday, the National Investigative Agency (NIA), tasked with probing the attack, returned to ground zero. The officers not only combed the spot of the attack but also searched nearby areas.
Parts of car were hurled at residential areas
An officer related to the investigation said the blast was so massive that parts of the vehicle flew as far as 150-200 meter. Some parts even reached residential areas. The officer added a few new parts of the car have been recovered and they are being examined with the ones recovered earlier. Eyewitnesses claimed the car was red in color.
The explosive was stored in jerrycan
A large amount of RDX was used for the attack. Reportedly, a jerrycan, having a capacity of 20-25 liters, was used to pack the RDX and make the IED. While most parts of the jerrycan were destroyed, some shards broke away and survived the attack. Investigators have also found parts of shock-absorber, which could lead them to the car's manufacturing date and sale.
Notably, Maruti Suzuki is helping agencies in probe
Agencies are being helped by Maruti Suzuki in the probe. A team from the company reached the spot a few days ago. The team ran the markings and numbers through its computerized database to trace the vehicle or its owner.
Car used for attack may not have been stolen
As it turns out, FIRs of stolen cars have not yielded any fruitful result. Agencies suspect the car must have been stolen outside the state or could not have been stolen at all. In case the vehicle was not stolen, investigators have a better chance of narrowing down to the owner. The ground workers of Jaish have also been apprehended.