#PulwamaAttack: Maruti Suzuki engineers assisting NIA with probe
#PulwamaAttack: Maruti Suzuki engineers assisting NIA with probe
Written by
Shiladitya Ray
Feb 20, 2019, 03:22 pm
3 min read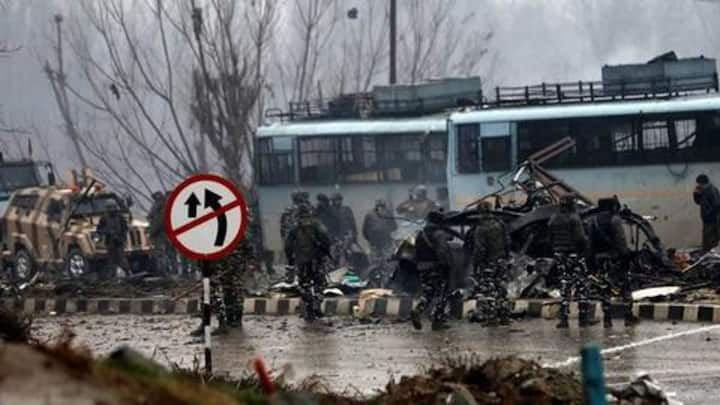 While the National Investigation Agency (NIA) is probing the Pulwama attack and trying to trace the vehicle that was used in the suicide bombing of the CRPF convoy, a team from Maruti Suzuki has headed to the blast site to aid the agency. It's believed that the car used was a Maruti Suzuki Eeco, and tracing the vehicle could significantly aid investigations. Here's more.
Evidence points towards the car being a Maruti Eeco
Although it was initially reported that a Mahindra Scorpio had been used in the bombing, the remains of the car's bumper indicate that it was probably a Maruti Eeco. Despite the car being blown to smithereens in the attack, its remains have markings and numbers that could be used to trace the origin of the vehicle.
How tracing the vehicle will aid investigations
It's precisely for this reason that Maruti Suzuki has dispatched a team. The team arrived at ground zero on Monday, and is attempting to trace the vehicle by running the markings and numbers through its computerized database. If the vehicle is traced, the NIA can then easily trace the journey of the vehicle from factory to dealer to customer, thereby establishing a trail.
Suspects can be identified by tracing the vehicle's journey: NIA
"Once it [vehicle's origin] is known it will be easy to trace the journey of the vehicle to dealer and customer and also ownership details from the registering authority," an NIA official told HT on the condition of anonymity.
Meanwhile, the NIA is interrogating about a dozen suspects
Meanwhile, the NIA, which rounded up a dozen suspects after the attack for possible links to the bomber, Adil Ahmad Dar, is still in the middle of questioning the suspects. However, as of now, very little is known about the key conspirators behind the attack, but the NIA suspects that there are multiple players in the case.
Backstory: The Pulwama attack had left over 40 jawans martyred
On February 14, a CRPF convoy heading towards Srinagar came under attack in the Jammu-Srinagar highway. Despite the highway being well-guarded, an SUV laden with 350kg of explosives managed to ram into the convoy, triggering a massive blast. The blast reduced one bus to smithereens, and left several vehicles in the convoy severely damaged, making rescue efforts difficult. Over 40 jawans were martyred.
Subsequently, security forces eliminated Pulwama attack planner within 100 hours
However, within 100 hours of the attack, which was claimed by Pakistan-based terror outfit Jaish-e-Mohammed (JeM), Indian security forces launched an offensive against the JeM on Sunday. After a firefight that lasted more than 18 hours, security forces managed to eliminate Abdul Rasheed Ghazi, alias Kamran, who planned the Pulwama attack. The offensive left four Indian soldiers, including a major, martyred.