'Tera Time Aayega': Western Railways does a Gully Boy-inspired rap
'Tera Time Aayega': Western Railways does a Gully Boy-inspired rap
Feb 20, 2019, 03:10 pm
2 min read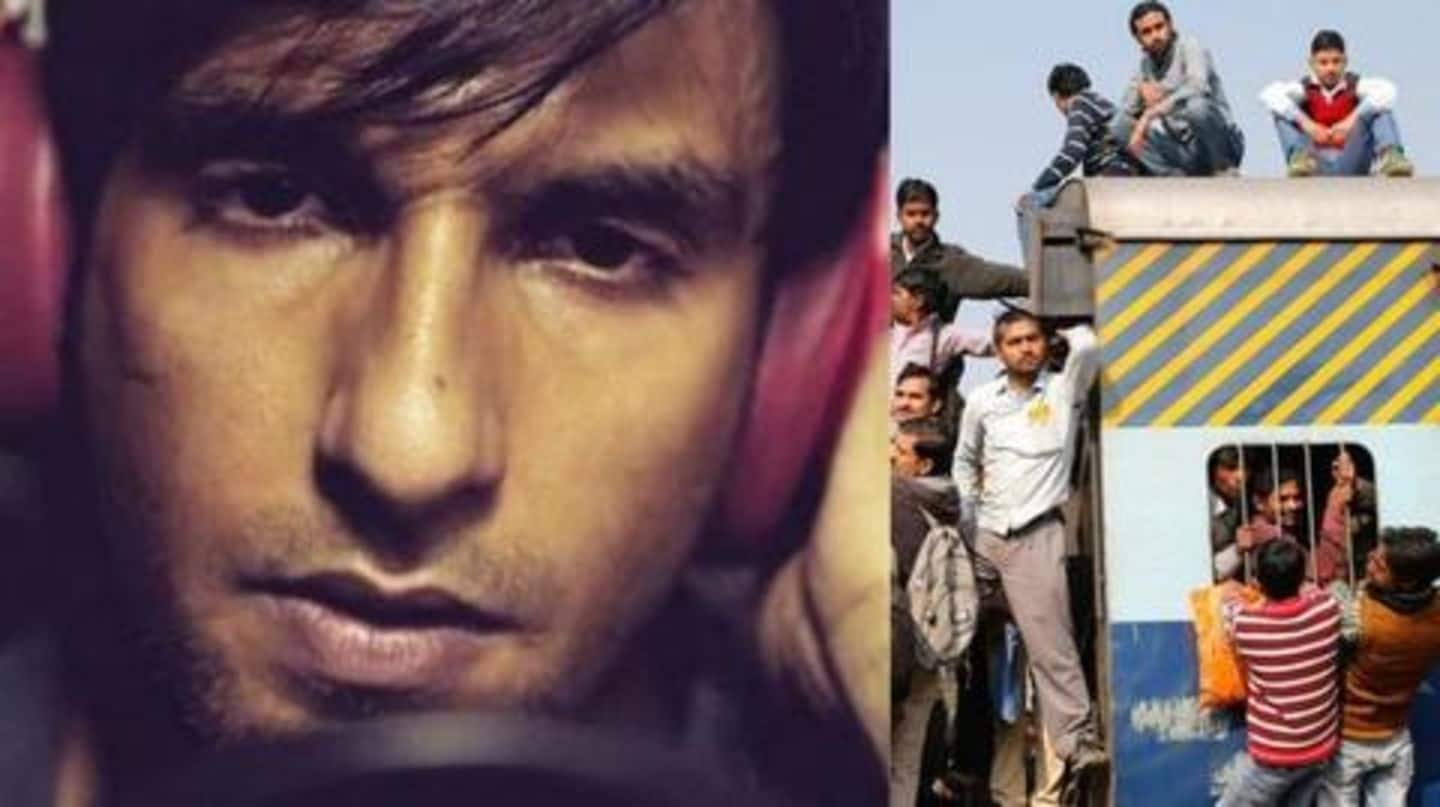 Ranveer Singh and Alia Bhatt's Gully Boy has been getting rave reviews since its release and has got everyone trying their hand at rapping. One of the admirers is the Western Railways which has created a rap inspired by the movie's Apna Time Aayega song and it's quite catchy. In fact, Railway Minister Piyush Goyal tweeted the rap- Tera Time Aayega recently.
Song warns ticket offenders that they'll be caught by TC
Goyal took to Twitter to share the grooving rap video. Naturally, the video took the Internet by storm for its quick-witted lyrics. Notably, the song titled, "Tera Time Aayega (Your time will come)," is a reminder for those who travel on trains without buying a ticket and it indicated that the offenders cannot escape from the clutches of the Ticket Collector (TC).
'Aayega, tera time aayega'
'Bina ticket aaya hai tu, pakda zaroor jayega'
The rap video is dedicated to the shana TC (Cunning Ticket Collector), who will watch the offenders like a hawk. Some of the clever lyrics include, "Bina ticket aaya hai tu, pakda zaroor jayega (if you have come without a ticket, you'll definitely get caught)." In the end, a message appears, "Avoid ticketless travel. Use UTS app and ATVM machines to purchase tickets."
While most netizens loved the rap, some made jokes
Goyal's tweet went viral in no time and netizens loved every bit of it. Many lauded the Railways efforts to teach a civic lesson in an entertaining way. One netizen wrote, "Fantastic idea to deal with without ticket passengers." However, there were some who took a jibe at the Railways as one wrote, "Train Time Pe Aayega? (Will the train come on time?)."
Previously, Goyal used 'GoT' reference to promote Baramulla-Banihal train journey
This isn't the first time the Railways Minister used pop culture references to promote the Indian Railways' services and ideas. Last December, while tweeting about the Baramulla-Banihal train journey in Jammu and Kashmir, which rides through stunning snow-clad valleys, Goyal made a reference of the popular TV series, GoT. He tweeted with the caption, "Winter is Coming" and dubbed Kashmir as "India's Icy North."