Winter is Coming: Baramulla-Banihal train-ride will remind you of 'GoT'
Winter is Coming: Baramulla-Banihal train-ride will remind you of 'GoT'
Dec 21, 2018, 08:51 pm
2 min read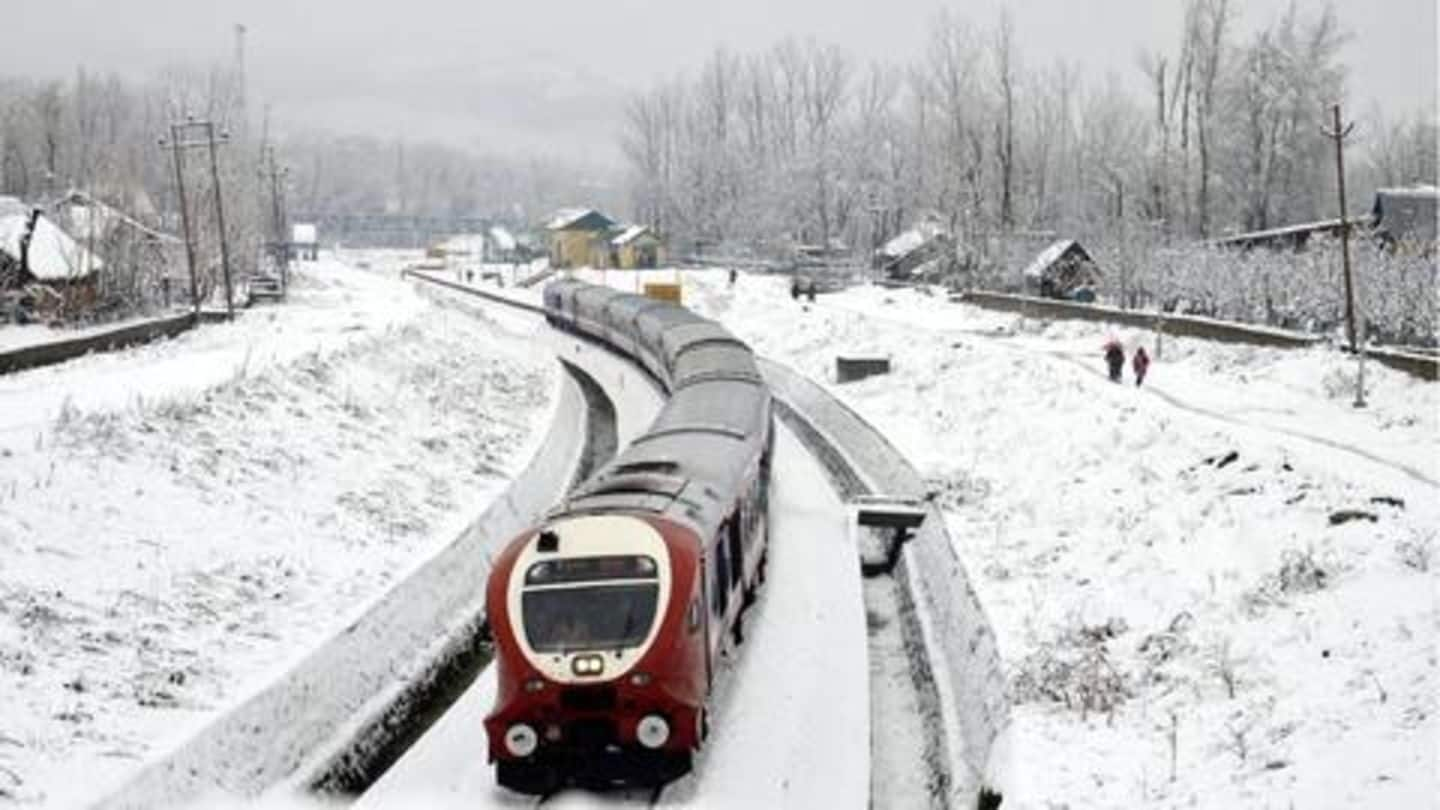 'Winter Is Coming' - these three words bring images of the snow-covered land of Winterfell from the popular HBO series Game of Thrones, in our heads. Taking its reference, Railway Minister Piyush Goyal has recently shared a video, titled 'Winter is Coming', promoting the scenic Baramulla-Banihal train ride in Jammu and Kashmir. The video shows the stunning views from the train journey. Here's more.
Roads often remain shut but trains would provide uninterrupted services
On Wednesday, the Railway Minister took to Twitter to promote the Baramulla-Banihal picturesque train ride. Dubbing Kashmir as "India's Icy North," Goyal said the train offers passengers a surreal experience like no other. Also, as temperature dips in the northern-most state, the road often remains shut. Therefore, the national transporter comes as a rescue providing passengers the advantage of uninterrupted services.
The video will give you winter break goals
Winter is Coming: Take a glimpse at the Baramulla-Banihal Train that cuts through some of Kashmir's most magical scenic landscapes in India's Icy North, offering passengers a surreal experience like no other pic.twitter.com/kKBML0wPdL

— Piyush Goyal (@PiyushGoyal) December 19, 2018
Train would take three hours to complete the Baramulla-Banihal ride
From the ride in the Baramulla-Banihal train, the passengers will not only see the magical landscapes, but will also be able to cherish the beauty of the snow-capped mountains, after all, Banihal is the 'city of mountains'. The train is also a part of Indian Railways' initiative to promote tourism in the state. The train journey takes three hours to complete the ride.
Take a ride in new glass-enclosed coach of Kalka-Shimla train
Meanwhile, the famous narrow gauge Kalka-Shimla train has also been upgraded for tourism recently. The train was equipped with Europe-like Vistadome coach last month. A Vistadome coach is a glass-enclosed coach, similar to those in the European trains that provides passengers with a panoramic view. It will also give a glimpse of the narrow gauge rail, which is a World Heritage Site of UNESCO.