Fifth member of Punjab family commits suicide over debt
Fifth member of Punjab family commits suicide over debt
Written by
Siddhant Pandey
Sep 12, 2019, 03:14 pm
2 min read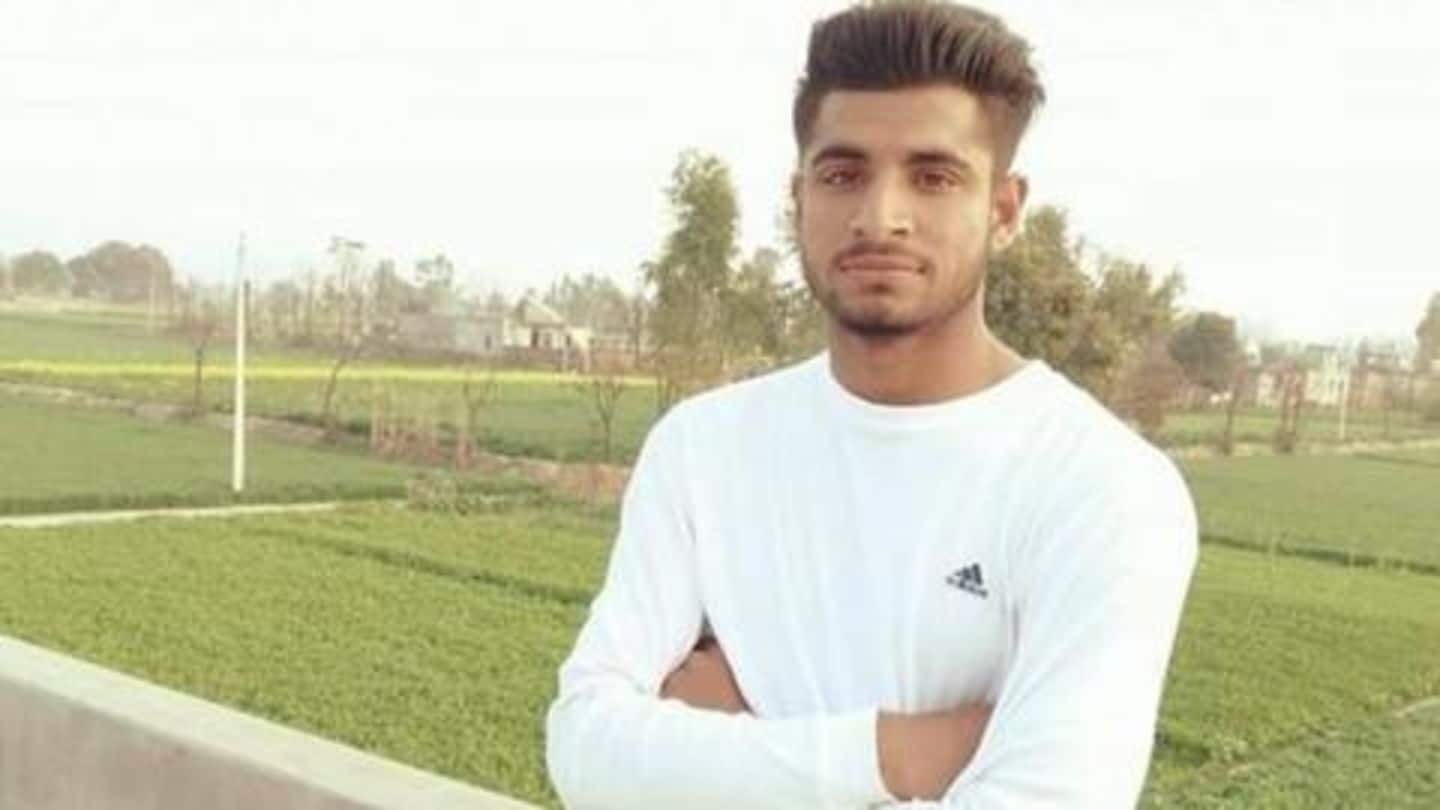 In Punjab's Barnala district, a family grieves the loss of yet another member, who took his life over crippling generational debt. Lovepreet Singh (22) killed himself at his home in Bhotna village on Tuesday after failing to pull the family out of debt. Before Lovepreet, his father, his grandfather and his great grandfather had all ended their lives over debt. Here are more details.
Lovepreet was burdened by Rs. 8.57 lakh debt
According to India Today, Lovepreet took his life by consuming poison after failing to repay the Rs. 8.57 lakh debt- Rs. 6 lakh from private money lenders and Rs. 2 lakh loaned by banks over several decades. Lovepreet left studies after finishing Class-XII and would help his father Kulwant Singh on the farm while moonlighting as a taxi driver, The Times of India reported.
Lovepreet's great grandfather killed himself 40 years ago
Previously, unable to bear the stress of repaying the immense debt, Kulwant Singh had killed himself on January 5, 2018. Lovepreet's grandfather, Bhagwan Singh, also reportedly took his life 25 years ago over debt, as did the great grandfather, Joginder Singh, 40 years ago. Lovepreet's great grandfather's brother had also ended his life.
It seems we're cursed as a family: Lovepreet's mother
Lovepreet's mother, Harpal Kaur, told TOI, "This season, he had taken five acres on lease. But nothing worked out. It seems we're cursed as a family." She added, "Lovepreet ended his life because he was depressed over his failure to repay loans. He was also sad for being able to marry-off his sister." Harpal and her daughter Manpreet are now burdened with the debt.
Lovepreet was entitled to Rs. 5L waiver under CM's scheme
The story of Lovepreet's family has raised several questions about Punjab CM Amarinder Singh's farmer loan waiver scheme, launched on January 7, 2018, two days after Lovepreet's father's suicide. Notably, Lovepreet was entitled waiver up to Rs. 5 lakh, however, he received a waiver of just Rs. 57,000. Reportedly, over 60 cases of farmer suicides have emerged since the scheme was announced.
Waiver scheme identifies 6.12 lakh Punjab farmers as eligible
According to Hindustan Times, by July, 5.5 lakh farmers out of the 6.12 lakh farmers identified under the scheme received waivers. The government disbursed Rs. 4,600cr for waivers, with Rs. 1,800cr more to be paid. The scheme originally planned to give waivers to 10.25 lakh farmers.