Rafale-deal: Hollande's bombshell catches BJP in crossfire, opposition strengthens attack
Rafale-deal: Hollande's bombshell catches BJP in crossfire, opposition strengthens attack
Sep 22, 2018, 09:31 am
3 min read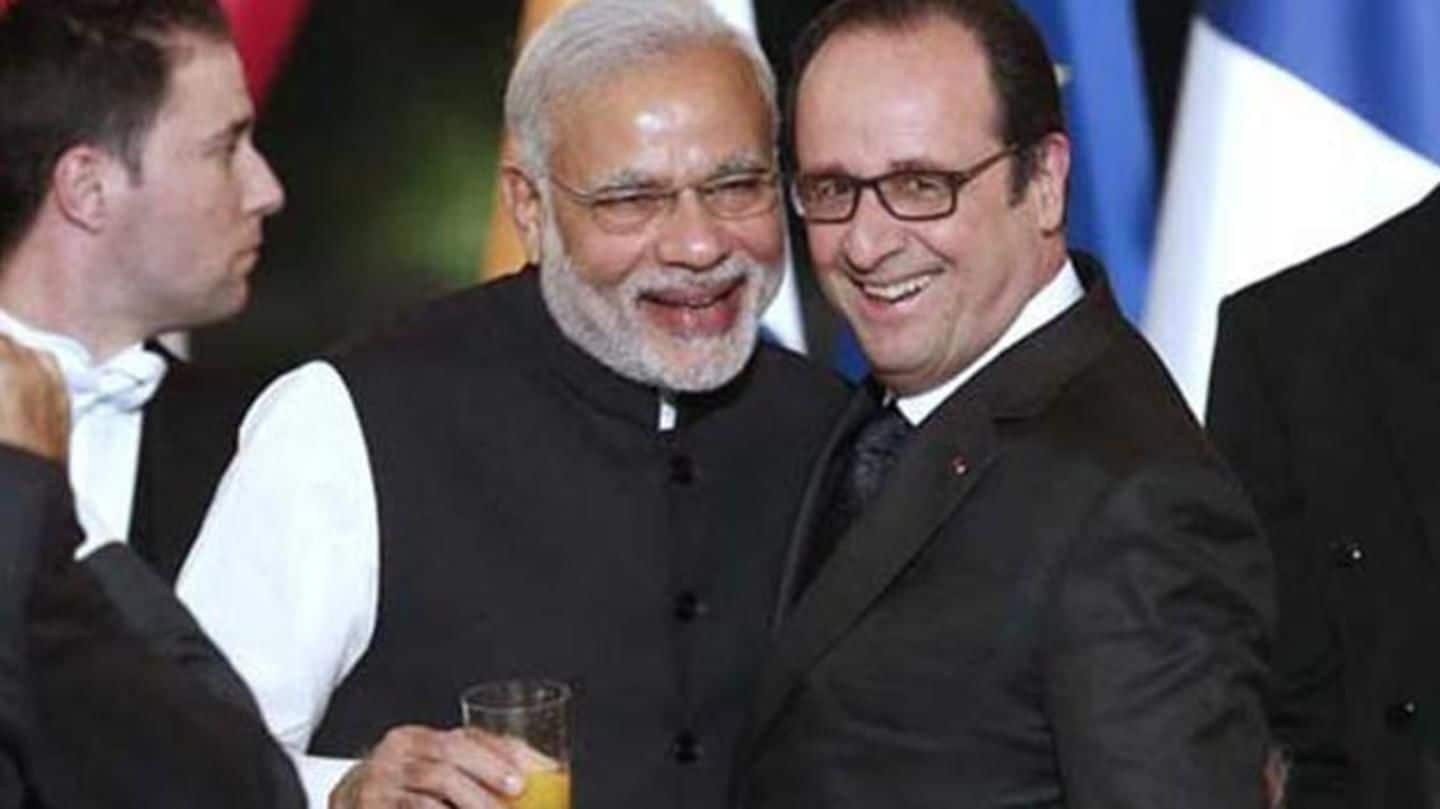 Comments of France former President Francois Hollande that Indian government proposed Anil Ambani's Reliance Defence as its partner in the multi-million dollar Rafale deal has caught the Narendra Modi led Centre in a crossfire, with the opposition demanding his resignation. Hollande was quoted in French website Mediapart where he said they had no choice and took the interlocutor which was given, stirring a row.
Hollande's statement kicks up a political storm in India
"It was the Indian government that proposed this service group, and Dassault which negotiated with Ambani. We had no choice, we took the interlocutor who was given to us," Hollande said. When asked who selected Reliance as a partner, he said they had no say.
Understanding Anil Ambani's involvement in the Rafale deal
The Anil Ambani led Reliance Defence, being the offset partner, is tasked with manufacturing aerospace components of the Rafale deal. Notably, Reliance Defence is not making components for Rafales, but building assemblies for Dassault business jets. As per the clause, Dassault, the Rafale manufacturer, has to ensure business worth Rs. 30,000 crore is generated for the Indian defense system.
Dassault cites 'Make In India' policy for choosing Reliance Defence
Addressing the row, Dassault aviation released a statement saying they partnered with Reliance Defence in accordance with India's 'Make In India' policy. "This partnership has led to the creation of the Dassault Reliance Aerospace Ltd (DRAL) joint-venture in February 2017," the statement read. "Dassault Aviation and Reliance have built a plant in Nagpur for manufacturing parts for Falcon and Rafale aircraft," it added.
Separately, France government says companies can choose offset partners independently
"French companies have full freedom to choose the Indian partner companies that they consider to be most relevant, then present for Indian government's approval offsets projects that they wish to execute in India with these local partners so as to fulfil their obligations in this regard," France's statement read.
Rahul Gandhi claims PM Modi personally changed details in deal
Meanwhile, here, the opposition has launched a full-blown attack on the Centre. Congress Vice President Rahul Gandhi, who is leading the charge for days now, tweeted, the PM personally changed Rafale deal and delivered a crucial deal to 'bankrupt' Anil Ambani. Delhi Chief Minister Arvind Kejriwal asked wasn't the Modi government putting national security at risk by hiding facts about Rafale deal?
PM Modi has dishonored blood of soldiers, tweets RaGa
The PM personally negotiated changed the #Rafale deal behind closed doors. Thanks to François Hollande, we now know he personally delivered a deal worth billions of dollars to a bankrupt Anil Ambani.

The PM has betrayed India. He has dishonoured the blood of our soldiers.

— Rahul Gandhi (@RahulGandhi) September 21, 2018
About movie produced by Anil Ambani, Hollande denies charges
Notably, Hollande also faces accusations of crony capitalism in his country. Indian Express reported that two days before he came to India, Hollande inked a deal with Anil Ambani's Reliance Entertainment to produce a movie of his partner and actor Julie Gayet. Hollande denied this allegation and told Mediapart, "This group did not have to give me any thanks for anything".