Supreme Court commences crucial Rafale deal hearing
Supreme Court commences crucial Rafale deal hearing
Written by
Shiladitya Ray
Nov 14, 2018, 01:59 pm
3 min read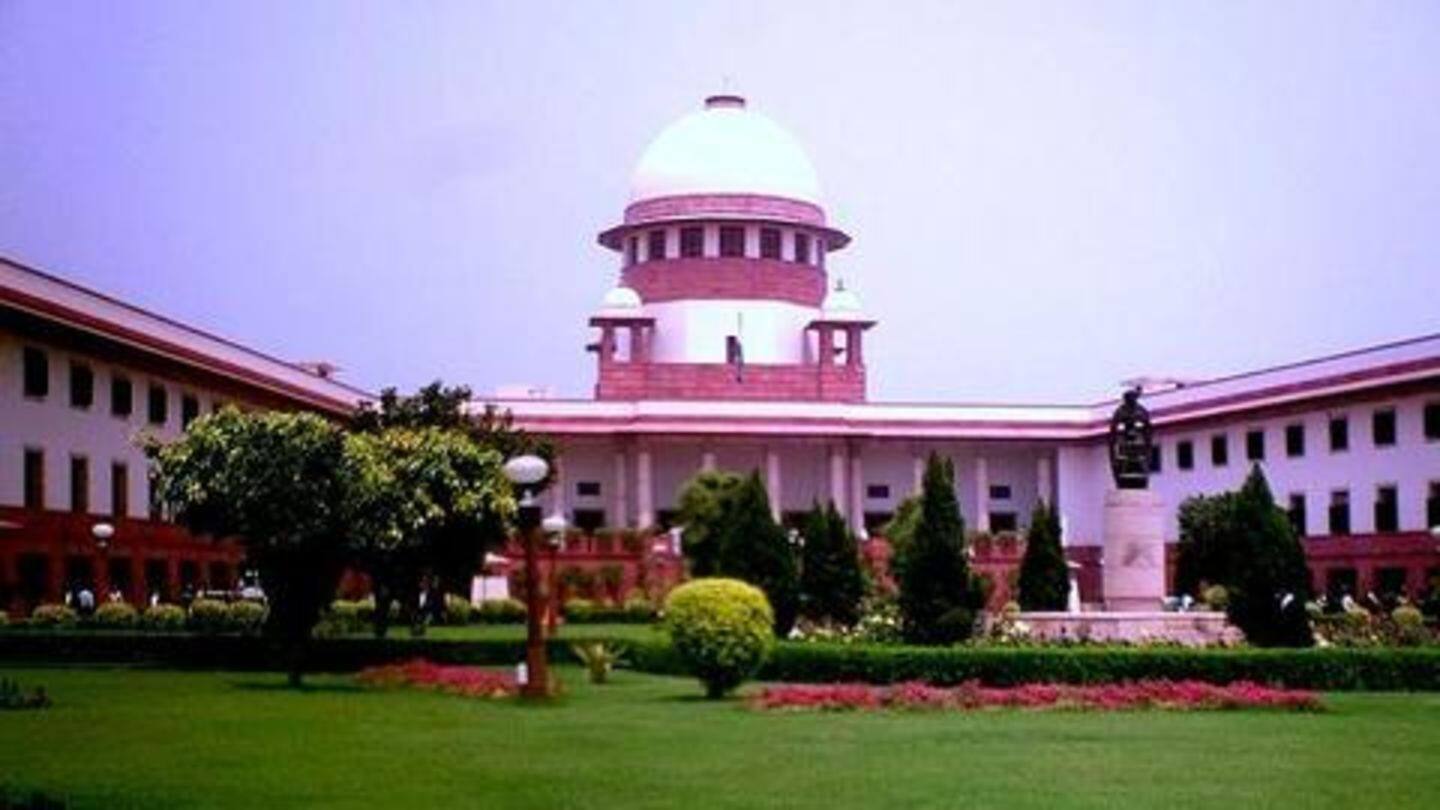 On Wednesday, the Supreme Court commenced its vital hearing on pleas seeking a court-monitored investigation into the controversial Rafale deal involving the procurement of 36 Rafale jets. The petitioners seeking the court-monitored probe have made their submissions to the SC. The hearing is being held by a bench comprising CJI Ranjan Gogoi, and Justices S K Kaul and K M Joseph. Here's more.
On Monday, the Centre submitted a document to the SC
Earlier, on Monday, the Centre submitted a 14-page document in a sealed cover to the Supreme Court. The submission came after discussions with Finance Minister Arun Jaitley, Defense Minister Nirmala Sitharaman, and Attorney General K K Venugopal. The document, which reportedly had PM Modi's approval, stated that the Rafale deal under the NDA government was negotiated on "better terms" and had "completely followed" the Defence Procurement Procedure laid out in 2013.
What Prashant Bhushan, Arun Shourie, Yashwant Sinha argued
Responding to the Centre's filing, former Union ministers Arun Shourie, Yashwant Sinha, and activist lawyer Prashant Bhushan, argued that the price of Rafale jets had risen by 40% under the NDA government's deal. Bhushan added that the French government had given no sovereign guarantee that the deal will be fulfilled, and that the selection of Reliance as an offset partner was an undue advantage to Anil Ambani's group.
Petitioner ML Sharma alleges fraud on the government's part
Another petitioner, advocate ML Sharma argued that the report submitted to the Supreme Court by the government revealed serious fraud in the Rafale deal. While negotiations between the French and the Indian government commenced in May 2015, PM Modi announced the deal in April, said Sharma. He also said that the deal was announced before the approval of the Cabinet Committee on Security (CCS).
Sanjay Singh's lawyer argues that pricing details can be released
Meanwhile, senior advocate Sanjay Hegde, representing the third petitioner AAP leader Sanjay Singh, questioned the secrecy surrounding pricing. Hegde argued that since the pricing of the initial deal had been revealed in the Parliament twice, the government's argument that pricing details cannot be made public was unacceptable. He further argued that there was a huge increase in price per aircraft under the new deal.
AG Venugopal defends the government's stance
Defending the government's submission, AG Venugopal argued that if price per aircraft, inclusive of weapons and avionics, was revealed, India's adversaries would benefit, and hence such information should not be available under RTI. He added that price per aircraft could not be revealed with France's approval. Commenting on a calls for a court-monitored probe, Venugopal said that the matter should be left to experts, not the judiciary. The hearing will resume at 2pm, post-lunch.