Congress-governed Rajasthan and MP won't implement new Motor Vehicles Act
Congress-governed Rajasthan and MP won't implement new Motor Vehicles Act
Sep 02, 2019, 08:30 pm
3 min read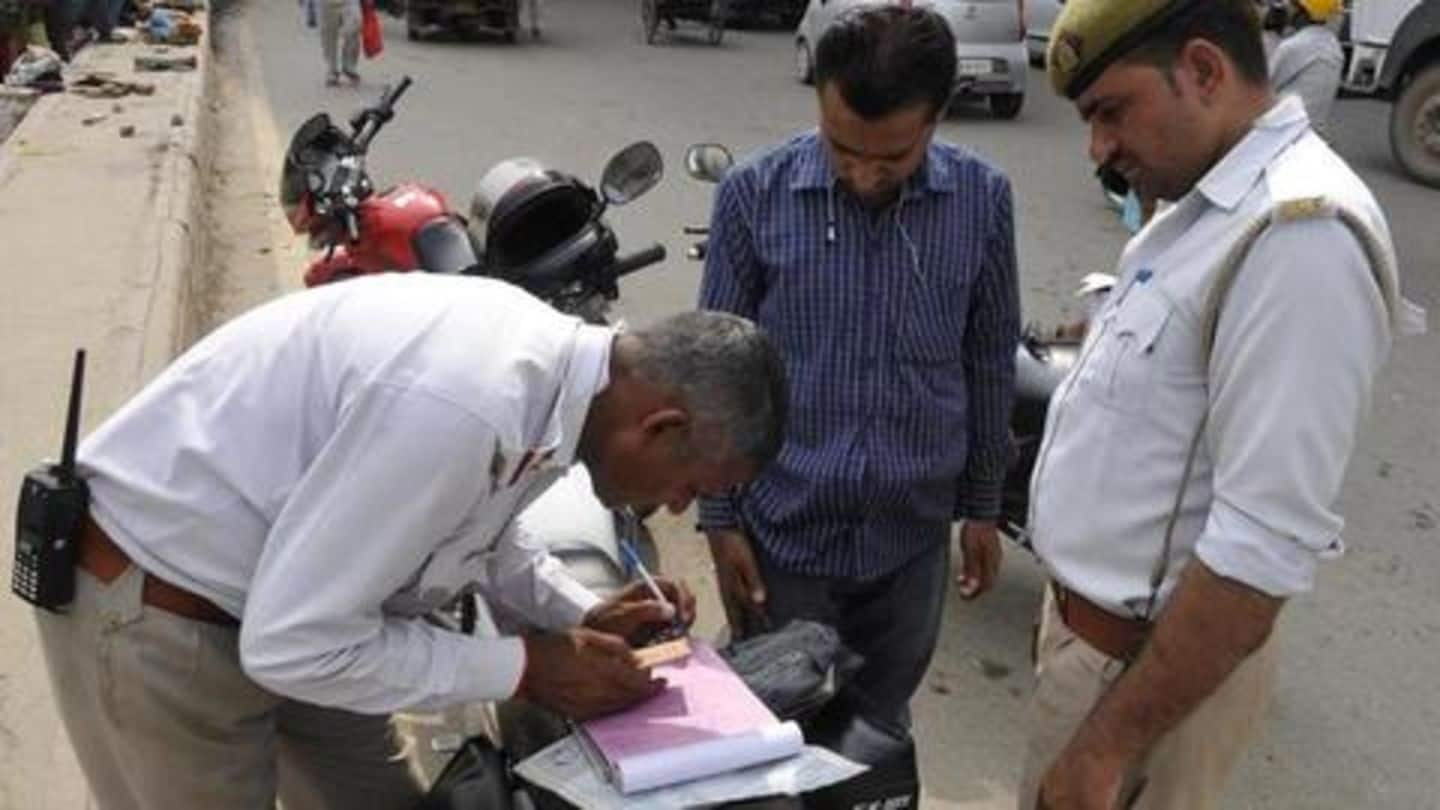 The new Motor Vehicles Act, aimed at making roads safer for Indians, came into being on Sunday, September 1. With this new development, drivers will have to pay more money for violating traffic rules. But states governed by Congress, Rajasthan and Madhya Pradesh, have refused to implement the Act in its current form. Trinamool-ruled West Bengal has also expressed inhibitions. Here's why.
A bit about the amended Bill
The Motor Vehicles (Amendment) Bill, 2019, introduced by Transport Minister Nitin Gadkari, was cleared in the Parliament last month. This Act drastically increased fines for offenses. For example, an offense of drunk driving would have invited a fine of Rs. 2,000 earlier, but now it will cost Rs. 10,000. Similarly, fine for rash driving was increased to Rs. 5,000 from Rs. 1,000.
Defending higher penalties, Gadkari said it's for public interest
"Higher penalties for traffic violations are being issued for the public interest. Increased penalties will help in reducing accidents as people will become more cautious. Moreover, the existing fines are decades-old which required change," Gadkari had said on August 21.
However, Rajasthan and MP have problems with hefty fines
Now, state governments of both Rajasthan and MP said they would first review the enormous fines, before implementing the Act. MP's Law Minister PC Sharma and Transport Minister Govind Singh Rajput said a committee will review the amendments. Rajput claimed the government has no problems in levying fines on drunk drivers but "we are concerned about students, women and other sections."
Meanwhile, Rajasthan's minister also sang the same tune
Separately, Rajasthan's Transport Minister Pratap Singh Khachariyawas called the amended Act "impractical". Adding that state government supports steps to reduce accidents, he said, "However, by increasing fines, there is no guarantee accidents will stop. In fact, the massive jump in penalties would lead to corruption." He opined now people will be "terrified" to drive. A meeting in this regard has been called on Monday.
West Bengal also refused to implement the Act
In West Bengal, the state governed by Trinamool matriarch Mamata Banerjee, the Act was not implemented on Sunday. The state government clarified it doesn't endorse some provisions, including the sharp rise in penalties on errant drivers.
Separately, Delhi government will hold consultations with all stakeholders
And in Delhi, though the Act came to being, the government said it will talk to all stakeholders including traffic police, before issuing compounding notification related to the implementation. "Since heavy penalties have been prescribed under the Act after a gap of many years, the compounding notification will be issued with serious consultation with traffic police and other stakeholders," Transport Minister Kailash Gahlot said.
Delhi Police issued close to 4,000 challans on first day
On the very first day, Delhi Police issued as many as 3,900 challans for traffic violations. Earlier, NS Bundela, Joint Commissioner of Police (Traffic), informed traffic police has been made aware of changes. "There is a need to increase public awareness and our motive will be to ensure that people drive safely. We will work towards making our roads safer for citizens," he said.