Naga sadhus at Kumbh give up smoking 'chillum'. Here's why!
Naga sadhus at Kumbh give up smoking 'chillum'. Here's why!
Feb 01, 2019, 08:56 pm
3 min read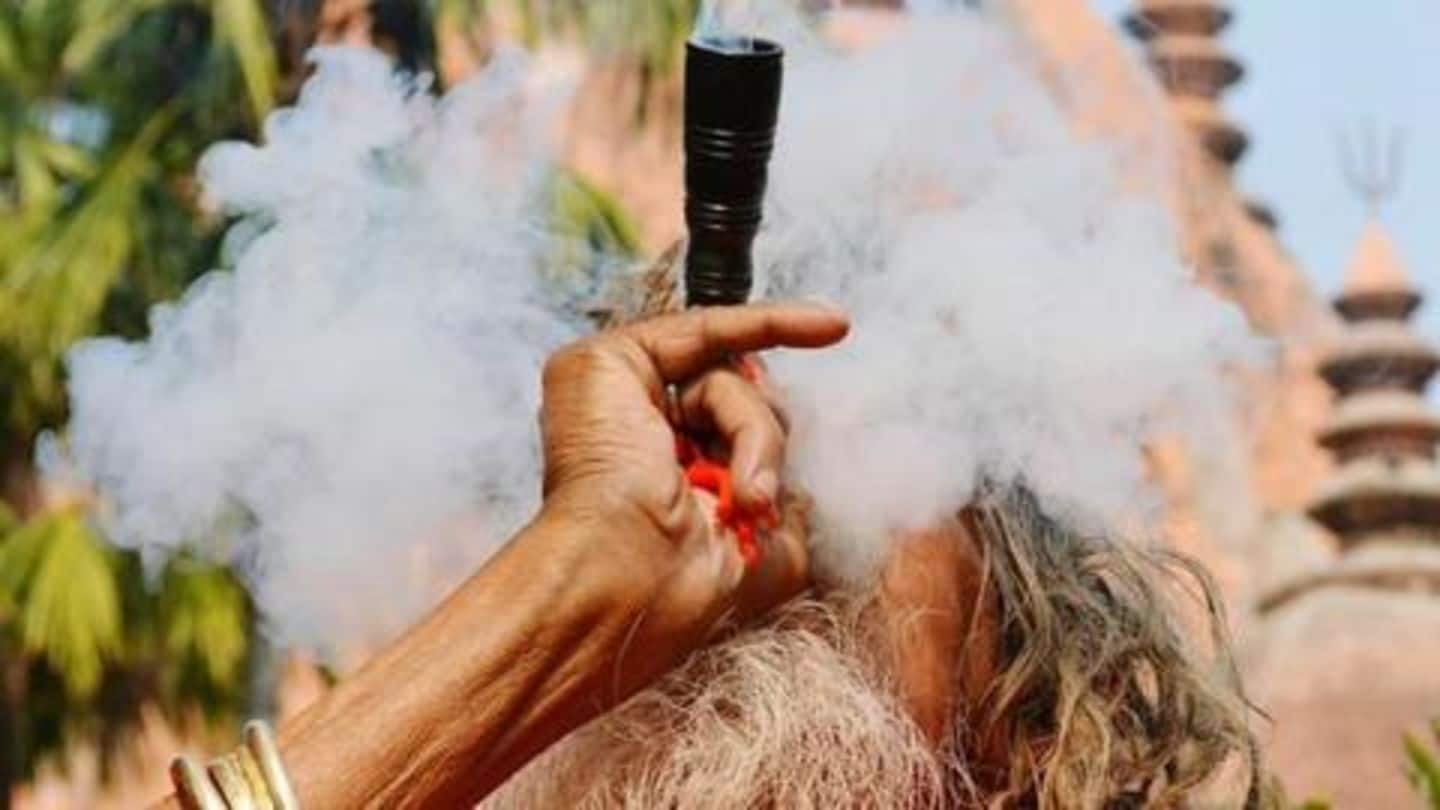 Many sadhus at the Kumbh Mela in Prayagraj have taken a bold step to quit smoking chillums (clay pipes for smoking), one of their prized possessions, after yoga guru Ramdev asked them not to. The Naga sadhus, famous for regularly taking puffs of chillum and consuming bhang during religious festivals like Shivaratri, took a pledge on Thursday after listening to Ramdev. Here's what happened.
Ramdev cites example of deities who never smoked
On Thursday, the Naga sadhus were attending the ordination ceremony of Shree Panchayati Akhada Niranjani. Attending the event was Swami Narendra Giri, secretary of Niranjani Akhada and president of Akhil Bharatiya Akhada Parishad (ABAP). Ramdev, who is conducting yoga classes at the Kumbh Mela, went to meet these sadhus and advised them to give up smoking giving examples of deities who never smoked.
Ramdev collected chillums from sadhus as 'Guru Dakshina'
"We follow Ram and Krishna who never smoked in their life then why should we? We must take a pledge to quit smoking. We sadhus have left everything including our home, mother and father for a greater cause, then why we cannot leave smoking," Ramdev said. He then collected chillums from many sadhus as Guru Dakshina (fees of the guru).
Ramdev to deposit all chillums for display at museum
Further, Ramdev made the sadhus take a pledge to quit smoking and said he will deposit all the chillums for display at the museum he will build. "I have made youngsters quit tobacco and smoking, then why not Mahatamas," Ramdev told media. Ramdev said he was happy with the positive response from many sadhus for the Nashamukt Bharat (addiction-free India).
Sadhus understood that smoking chillum was harming their health
Ramdev also said that the sages understood how smoking was harmful for them. "They were very amused but also tried to understand what I was telling them. They also understood the fact that smoking chillum was harming their health immensely," he added.
A sadhu explains what made him quit smoking chillum
Among the first few sadhus who decided to give up smoking chillum was Shreemahant Rajendradas Ji Maharaj of Nirmohi Akhada. "The yoga guru said the sadhus sacrificed their materialistic life to attain salvation. Yet, they were hooked on to the habit of smoking chillum, which is not good. It's also a kind of weakness," Rajendradas Ji Maharaj told the media.
Sadhus used to smoke chillum to keep themselves warm
Notably, the recluse Naga sadhus possess only holy beads (Rudraksha), garlands, and chillums. They smoke to keep themselves warm in the chilly winters in the mela area. Sometimes, they stay awake all night smoking chillums around the holy fire called dhuni.