2.5 kg gold seized from Air India flight
2.5 kg gold seized from Air India flight
Aug 29, 2016, 09:32 pm
2 min read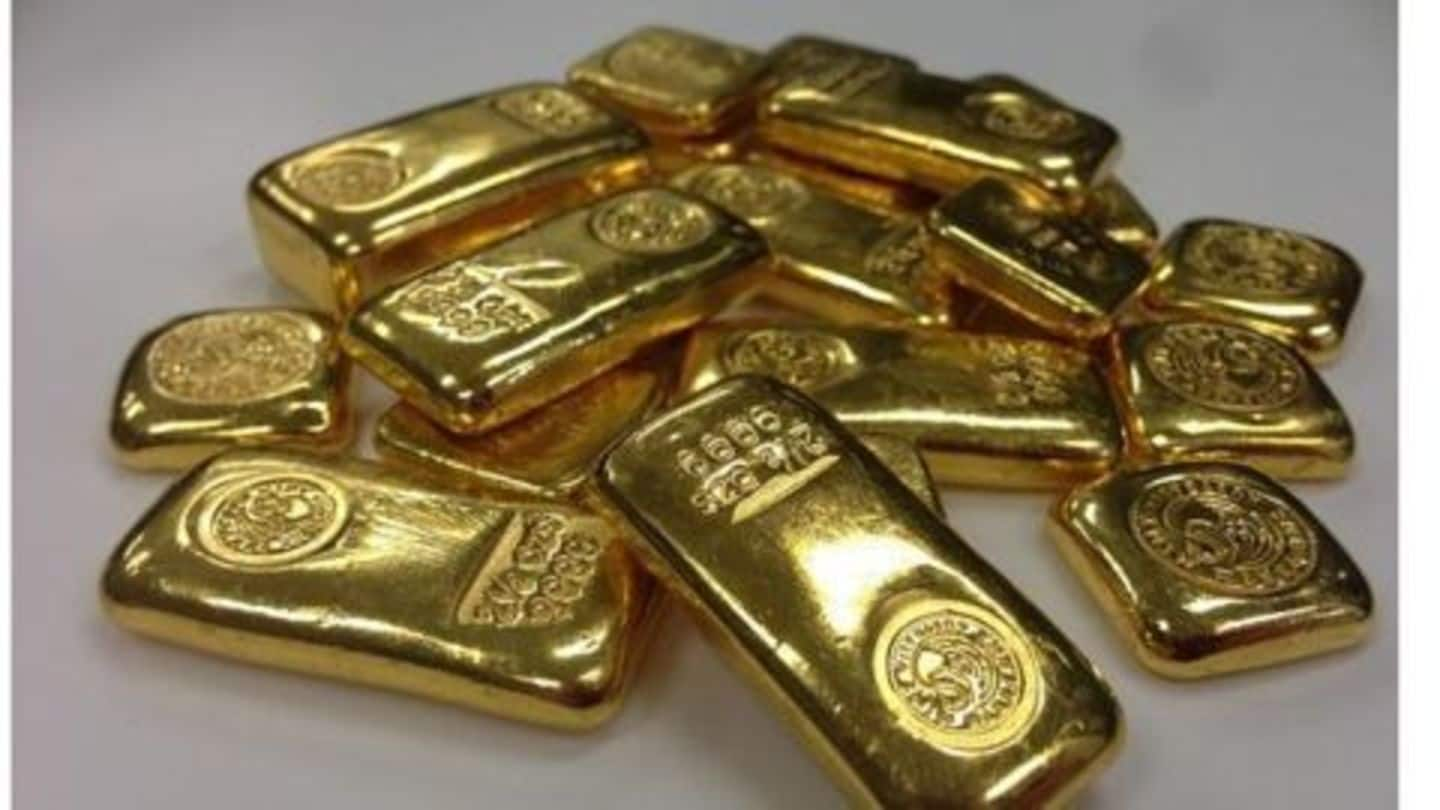 On August 29, 2016, an Air India flight arrived at Goa from Dubai. Gold worth Rs.70 lakh concealed in the flight's toilet was discovered and subsequently seized by Central Excise and Customs officials. Investigations are underway and the possible role of cabin and ground crew as well as the passengers on the flight is under scrutiny.
Major smuggling instances in 2016
In January 2016, 3.1 kg of gold was found abandoned in an Air India flight from Dubai. On August 10, a senior Air India pilot was detained in Mumbai for smuggling Rs.15 lakh worth of gold. He denied knowledge of it but investigations continue. On August 18, an Air India passenger was caught with Rs.2.5 crore worth of gold bars when he reached Kozhikode.
Two weeks ago, Directorate of Revenue Intelligence, busted a major gold smuggling racket: 12 people were arrested and 58 kg of gold was recovered in Kolkata. A massive haul of 350 gold biscuits was being brought in from Myanmar destined for southern Indian states.
The Air India Flight AI-994 was profiled by South Goa's Air Intelligence Unit of Dabolim International Airport. While inspecting the flight upon arrival, assorted golden jewellery and three gold bars were found concealed in three black bags in the rear toilet. In this year alone, this is the third instance of unclaimed gold being found in a Dubai to Goa Air India flight.
Lost revenue of a billion dollars!
The manifold increase in gold smuggling is due to increase in import duty 3 years ago. It has wiped out slim margins of gold refineries and has cost the Indian Government $1.3 billion in lost revenue.