Celebrity-chef Vikas Khanna locates Muslim-family who saved him during Mumbai-riots
Celebrity-chef Vikas Khanna locates Muslim-family who saved him during Mumbai-riots
Written by
Pallabi C Samal
Jun 14, 2018, 02:59 pm
3 min read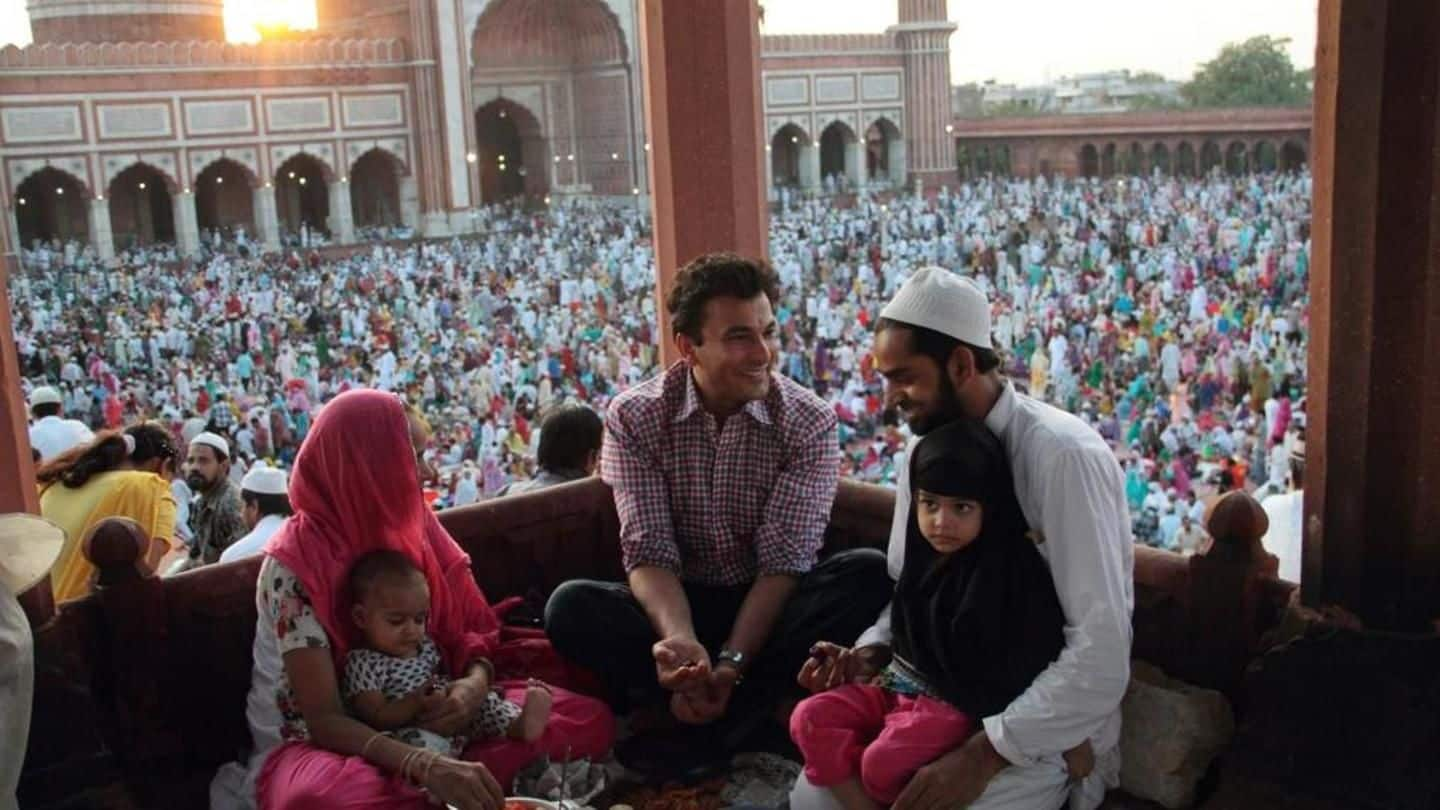 This year's Ramadan will remain special for internationally acclaimed Indian chef Vikas Khanna. After all, his search for a particular Muslim family ended, after a whopping 26 years! This family, Khanna says, gave him refuge when Mumbai burnt during the horrific 1992 communal riots, which took 900 lives. Since then, he has been keeping one-day fast during Ramadan every year to honor them.
WE FOUND THEM, Vikas Khanna announces
This is one of the happiest day of my life. @AnupamPKher ji had interviewed me last year for @republic I shared the story of Muslim family that saved my life during riots.
WE FOUND THEM today I shall break the fast with them
vikas khanna Anupam Kher https://t.co/wldNhL5it2

— Vikas Khanna (@TheVikasKhanna) June 11, 2018
On Monday, he announced this reunion with his lifesavers, saying, "On the holy occasion of EID. May every home and heart be filled with abundance, happiness and peace." He had shared the story of this family back in September 2017, when actor Anupam Kher hosted him on the Republic talk show 'People.' Khanna had termed it the 'most defining moment of his career'.
Trigger point: Ghatkopar, where Khanna's brother stayed, was boiling
Recalling what happened, Khanna had said he arrived in Mumbai from Amritsar in November that year to join Sea Rock Sheraton hotel in Bandra West as a trainee. On the day the riots broke out, he had just finished his shift waiting to return home, when a curfew was announced. After some time, Khanna received news that Ghatkopar was boiling, following a temple demolition.
With trains canceled, Khanna decided to walk the full 14kms
"The thing is, my brother used to live in Ghatkopar then," he said. Worried and tense, Khanna decided to brave the mob, come what may, and reach his brother as soon as he could. He asked a vegetable truck driver to drop him till Khar. Upon reaching there, he found the station deserted and all trains canceled. He then decided to walk the 14kms.
The family stopped Khanna, urged him to come inside
After walking for almost 2.5 hours, he was stopped by a Muslim family at a traffic intersection, he said. "They asked me what I was doing. I told them that my brother was in Ghatkopar and I don't know how to get there." The family urged him not to go forward and come inside their house, as the situation was extremely volatile.
He's our son...and a Muslim: The family told riotous mobs
As soon as he went inside, a mob came rushing and asked the family about Khanna. "He's our son," they had said, adding, "And a Muslim." These words still ring in Khanna's ears, he said, and left an indelible mark in his heart. The family also sent their son-in-law all the way to Ghatkopar where Khanna's brother stayed, who was found to be safe.
'Thank you everyone to connect me with my souls'
Those 1.5 days, Khanna slept on the floor and "had no idea who they were," he said. After the riots settled, he lost touch with them, but kept his search on while keeping a fast every year. Finally, on Monday, he traced them and also broke his roza with them. "Thank you everyone to connect me with my souls," an emotional Khanna tweeted.
About Vikas Khanna, the celebrity Indian chef
Vikas Khanna has had an illustrious career. His interest in cooking developed in childhood, as he observed his grandmother cook. Today, he owns a restaurant in Manhattan, NY, called 'Junoon'. He has worked in prolific hotels like the Taj, Oberoi, Welcome Group, and Leela Group.