5 reasons why CBI chief Alok Verma was sacked
5 reasons why CBI chief Alok Verma was sacked
Jan 11, 2019, 11:19 am
3 min read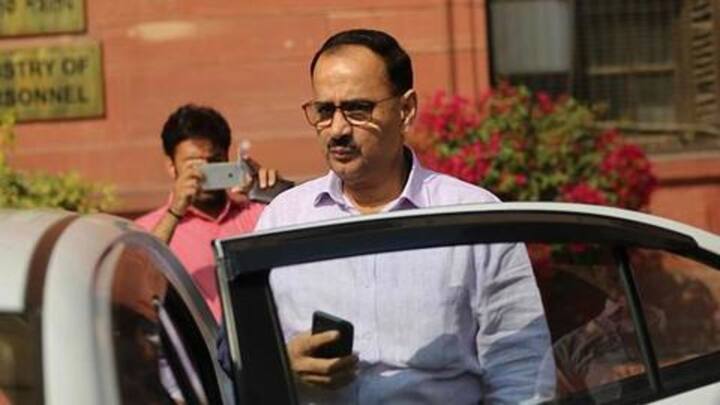 In a concerning incident, the select panel headed by Prime Minister Narendra Modi sacked CBI boss Alok Verma on Thursday, less than two days after he was reinstated to his post by Supreme Court. Apart from PM Modi, SC Justice AK Sikri voted for Verma's ouster while the leader of opposition Mallikarjun Kharge dissented. The question troubling everyone is why was he sacked. Here are some answers.
Verma's interference in sensitive cases set stage for his exit
A source claimed the panel took cognizance of the serious charges levelled against Verma. According to TOI, he was found guilty on five out of ten cases. He was accused of corruption, meddling in sensitive cases and the panel opined Verma wasn't working to protect the integrity of the federal agency he led. However, Kharge wanted the panel to hear Verma's side too.
CBI boss' handling of IRCTC case was questionable
Here are the other charges which led to the unceremonial exit of Verma. The CVC felt in the IRCTC scam case, involving RJD supremo Lalu Prasad Yadav, Verma deliberately excluded a name from the FIR. He didn't reveal why he took the call. In the Moin Qureshi case, Verma's deputy Rakesh Asthana alleged the Verma took Rs. 2 crore bribe from Satish Babu Sana.
The infighting in CBI also hurt Verma's case
The CVC found Verma's conduct in this case 'suspicious'. The CVC concluded Verma misled the body by saying CBI was investigating Asthana's role in the Sterling Biotech case. Verma also claimed Asthana inducted tainted officers in the CBI.
Reportedly, inquiry into Haryana land scam was closed
The third charge pertained to Verma's role as Delhi Police Chief. In 2016, he allegedly ordered to escort a gold smuggler who was caught by customs. A different branch of CBI partially substantiated the claims. Verma was accused of closing a preliminary investigation in Haryana land scam. He was allegedly in touch with the director of town planning. In this case, Rs. 36 crore was exchanged.
Last time, Verma challenged Centre's order in SC
The fifth charge which led to Verma's ouster was his decision to induct two corrupt officials in the agency. There were adverse reports against both of them and CVC was convinced of Verma's role in it. This is the second time in three months that Verma was shown exit door. In October 2018, he was sent on forced leave by Centre, an order he challenged in SC.