Three-storeyed residential building collapses in Mumbai, many feared trapped
Three-storeyed residential building collapses in Mumbai, many feared trapped
Aug 31, 2017, 10:45 am
1 min read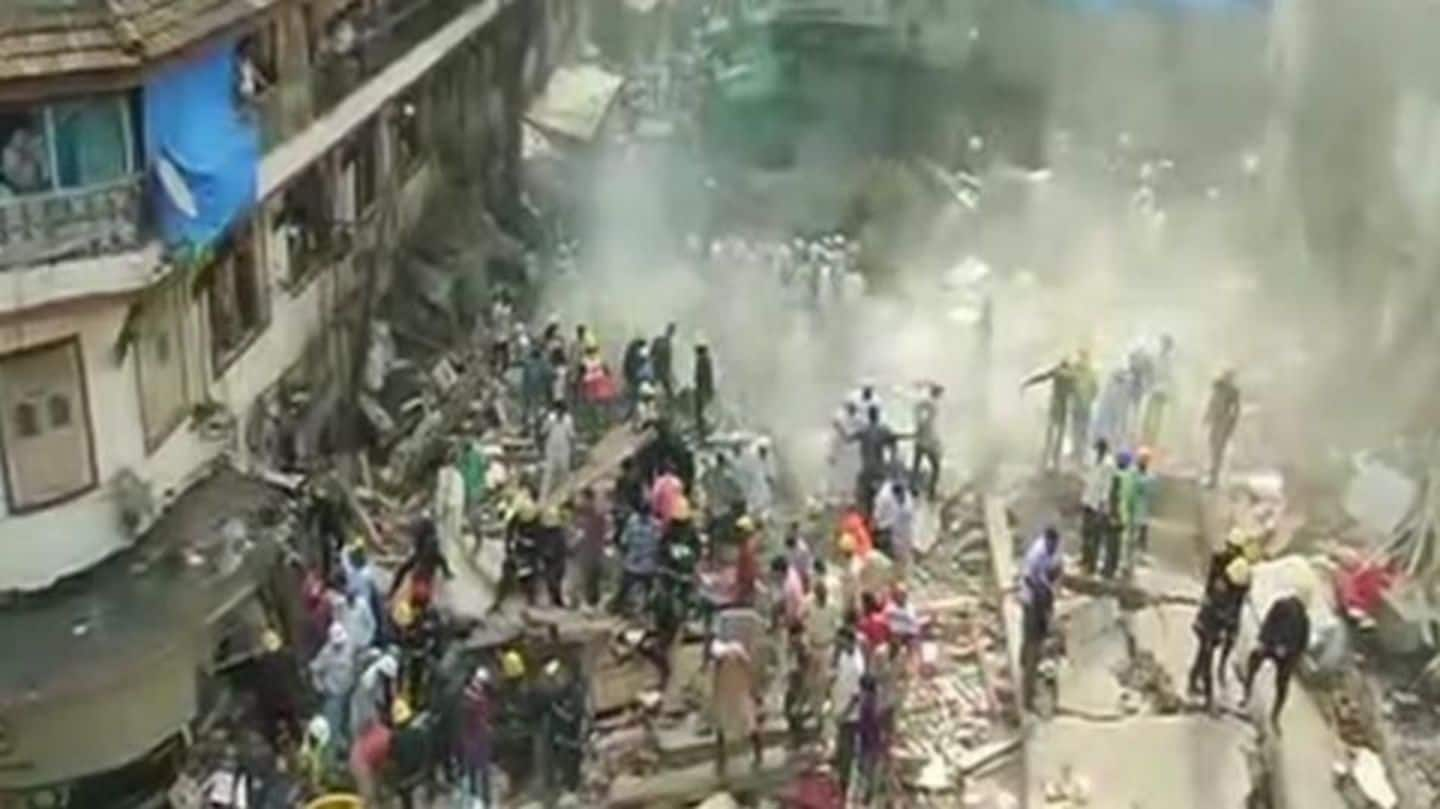 A three-storeyed residential building collapsed in Mumbai's Bhendi Bazar area this morning. Many are feared trapped. The mishap at the Arsiwala building on Maulana Shaukat Ali Road was reported at 8:40am. "We immediately rushed fire brigade personnel to the site," an MCGM official said. The exact number of people trapped isn't known. It's not clear whether the building was classified as precarious.
Building collapses and landslides amid incessant rains in Mumbai
Teams of doctors, fire brigade and the NDRF are working at the site. Other buildings in the vicinity have been evacuated. Mumbai has witnessed torrential downpour, its heaviest in 12 years, these last couple of days. On August 30, a building collapsed in Varsha Nagar of Vikhroli, killing one and injuring two. In Surya Nagar, two died in a landslide.