UP government inducts rotavirus vaccine in routine immunization programme
UP government inducts rotavirus vaccine in routine immunization programme
Written by
Aakanksha Raghuvanshi
Sep 04, 2018, 04:11 pm
2 min read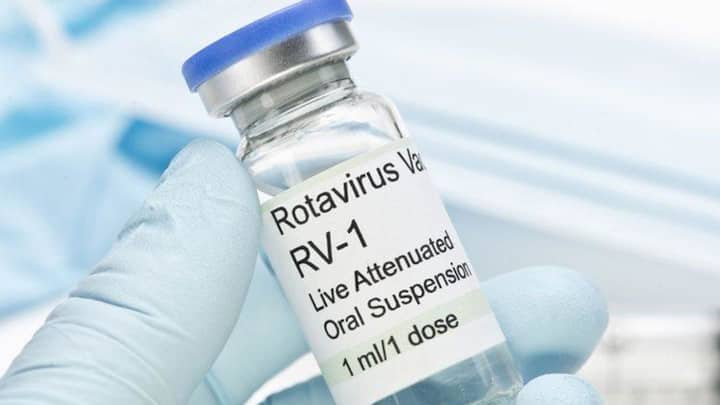 The Uttar Pradesh government on Tuesday inducted rotavirus vaccine in the routine immunization programme (RIP) to protect 57 lakh children in the state from diarrhea. Launching the vaccine, state Women and Child Welfare Minister Rita Bahuguna Joshi said the government was of the firm opinion that the vaccine will play a monumental role in bringing down infant mortality rate in the state. Here's more.
Rotavirus can cause extreme diarrhea and death in some cases
"Rotavirus can cause extreme diarrhea in children and can even be fatal in some cases. I am extremely happy that we have inducted the rotavirus vaccine in the routine immunization programme, which will protect our children from this deadly virus," Joshi said. With this launch, Uttar Pradesh becomes the 11th state to introduce the vaccine as part of the routine immunization programme.
Rotavirus vaccine must be given to all newborns
Emphasising on the importance and use of the vaccine, national immunization officer, Dr. AP Chaturvedi said, "All newborns must be administered the vaccine in a three-dose schedule over six, 10 and 14 weeks along with five drops of pentavalent one, two, and three vaccine." A media workshop was also conducted on the occasion to sensitize the participants on the importance of the work.
The routine immunization programme was first launched in Odisha
The vaccine was first introduced in the country in the routine immunization programme in 2016 in Odisha and subsequently expanded to Haryana, Himachal Pradesh, Andhra Pradesh, Assam, Rajasthan, Madhya Pradesh, Tamil Nadu, Tripura and Jharkhand, Principal Secretary Medical Health and Family Welfare, Prashant Trivedi said. "After the launch, we will see a significant drop in the infant mortality rate in Uttar Pradesh," he said.
Countries should include Rotavirus vaccine in national immunization programme: WHO
Director General, Family Welfare, Dr. Neena Gupta said, "More than 2.1 crore doses of rotavirus vaccine have been administered to children till May 2018. We will be protecting 57 lakh newborns every year against rotavirus diarrhea with the introduction of the vaccine." The World Health Organization (WHO) has recommended inclusion of rotavirus vaccine in the national immunization programme of all countries.
Rotavirus accounts for approximately 78,000 deaths in India
Rotavirus accounts for nearly 40% of moderate to severe diarrhea in children below the age of five resulting in approximately 78,000 deaths in the country, Director, National Health Mission, Pankaj Kumar said, citing available data.