Uttar Pradesh: SP's Azam Khan allegedly stole buffalo, FIR registered
Uttar Pradesh: SP's Azam Khan allegedly stole buffalo, FIR registered
Aug 30, 2019, 05:23 pm
2 min read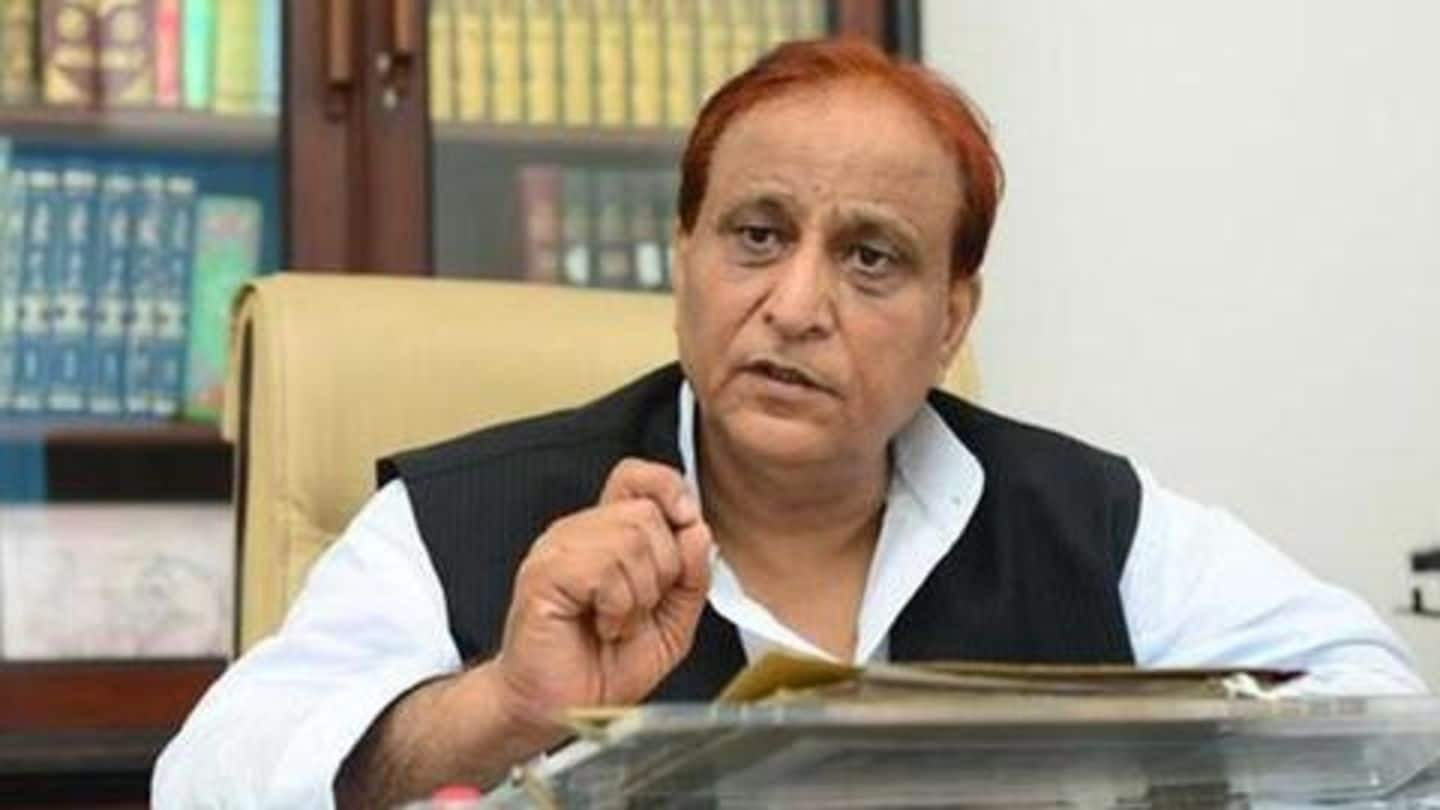 In 2014, Samajwadi Party's Azam Khan catapulted to national headlines after he sent Uttar Pradesh police to look for seven buffaloes allegedly "missing" from his house. Five years later, Khan and buffaloes are back in news, but this time he has been booked for stealing one of them. An FIR was registered by UP police on Thursday evening, media reports said. Here's what happened.
Once, entire Rampur police "looked" for Khan's buffaloes
Years ago, Khan had used UP police for his personal interest. It so happened that seven of his buffaloes went missing from a farmhouse in Rampur, and within minutes the entire hierarchy of local police started a "buffalo hunt". Two days after the "theft", the animals were found. But the story didn't have a happy ending for everyone as three cops were suspended.
This latest buffalo case dates back to 2016
The latest case which has brought Khan back in news dates to 2016. Asif and Zakir Ali complained that on October 15, 2016, Khan barged into their house with five of his accomplices. Khan "wanted" them to vacate their house as the land was required for construction of a school. They vandalized their house, stole their buffalo, and took away Rs. 25,000 cash.
Notably, complainants had rent receipts but Khan didn't listen
In what serves as an evidence of Khan's hooliganism, the complainants said they were bonafide tenants of the place. They also had rent receipts to prove the same, but Khan didn't hear any of it. The case has been registered against Khan, former Circle Officer Alay Hasan and four others. The FIR also names 40 other people, an IANS report suggested.
Interestingly, Khan has half a century cases against him
This latest case is hardly surprising considering Khan is (in)famous for land-grabbing matters. He has been named in as many as 50 cases of land grabbing, acquiring Waqf properties illegally, stealing books and making hate speeches during elections. He had applied for an anticipatory bail in 29 of these cases, but a District Court rejected his plea earlier this week.