People will accept my theory over Darwin's in 20yrs: Minister
People will accept my theory over Darwin's in 20yrs: Minister
Jul 01, 2018, 10:26 am
3 min read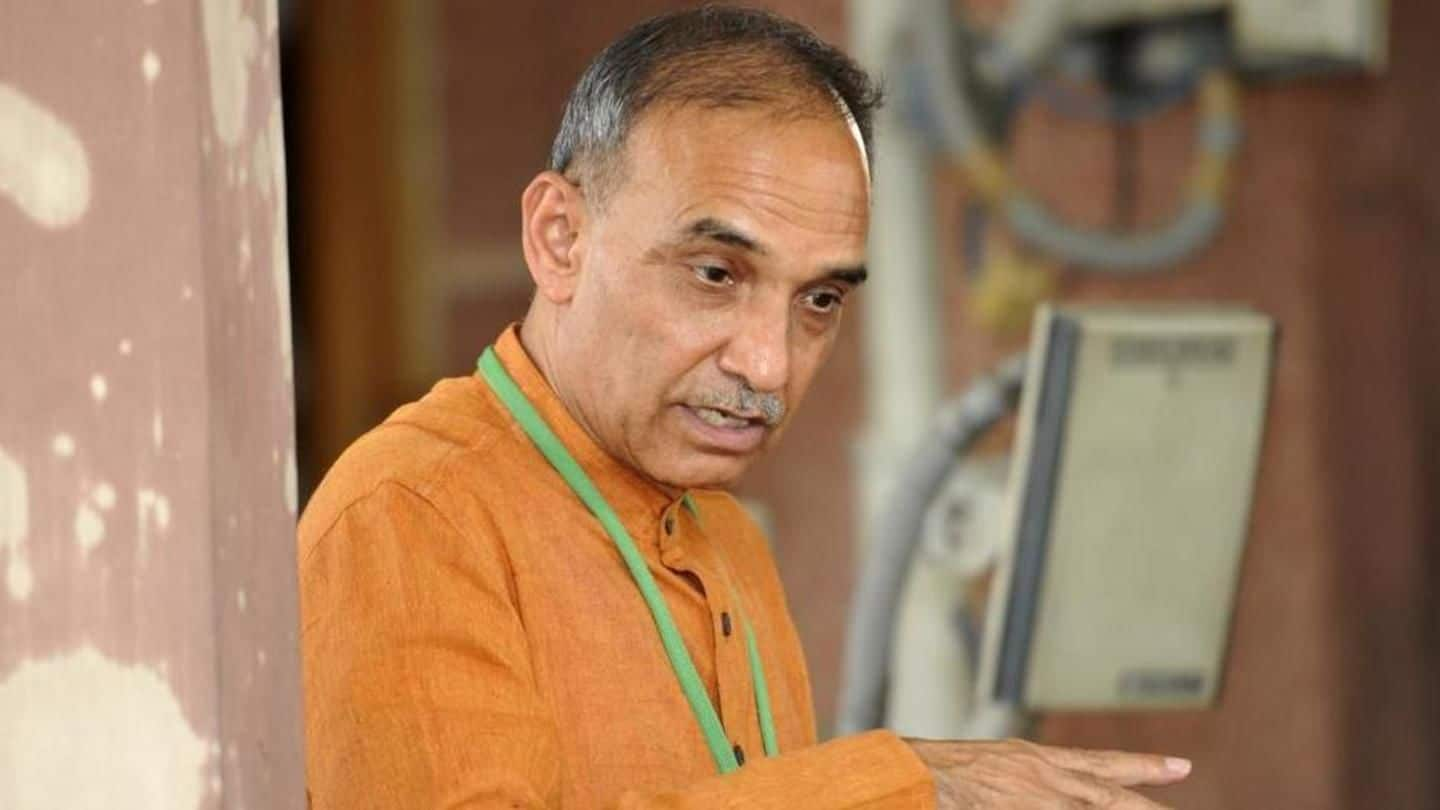 Union Minister Satyapal Singh yesterday reiterated his controversial claim, that Charles Darwin's theory of evolution is "scientifically wrong," and predicted that his theory would replace the scientist's, "if not today, tomorrow, or 10-20 years later." He also addressed the flak he had received for his January comments, saying, "It's not scientific temper to condemn the point of view of another person."
'Will men marry girls wearing jeans to her wedding?'
Since becoming the Junior Minister for HRD (Higher Education) in September'17, Singh, Baghpat MP and former Mumbai police commissioner, has been in the news for outrageous statements. In December, he made news for an analogy gone wrong; he said people don't want priests wearing jeans, just like not many men "will be willing to marry a girl who wears jeans to her wedding?"
'No one has written Darwin saw apes turning into men'
Dropping another bomb in January, he said, "No person has ever mentioned in writing or in our Nana-Nani tales, that Darwin went anywhere into the jungles and witnessed an ape transform into a human. This has not been written anywhere." According to Singh, "Humans appeared on Earth as humans, right from the beginning and man will always remain a man."
His comments even made it to the premier IISER's exam!
His comments on Darwin even made it to the exam of Pune's premier Indian Institute of Science Education and Research (IISER), where students of advanced evolution were asked why Singh's statement was scientifically wrong. Ironically, it carried just two marks!
"I am a science student, have completed PhD in Chemistry'
Singh yesterday iterated his comments at a book launch in Delhi, claiming he hadn't said it as a joke, but "after putting thoughts into it." "I am a science student and I have completed my PhD in Chemistry," he said, adding there aren't many like him: "Politicians are not so educated." Most don't want to speak the truth since they're scared of the press, he added.
'India fortunate it's ruled by nationalist government with nationalist mindset'
Singh also said it was India's "good fortune" that a "nationalist government with a nationalist mindset" is leading it. He added 99% of universities abroad "misinterpret, mistranslate" Hinduism. "I'm writing a book...And there will be a chapter on this. We will not take help from any westerner. We will give validation and documentary evidence, and we will prove what we are saying is right."
Isaac Newton also found himself among Singh's targets
Incidentally, Singh has also taken on another legend. In February, he said 'mantras' had codified laws of motion before Isaac Newton did. Singh's definition of 'science' seems to be based on the fact that "at least I believe my own theory," as he said yesterday!