No lockdown in five Uttar Pradesh cities, rules Supreme Court
No lockdown in five Uttar Pradesh cities, rules Supreme Court
Apr 20, 2021, 01:30 pm
3 min read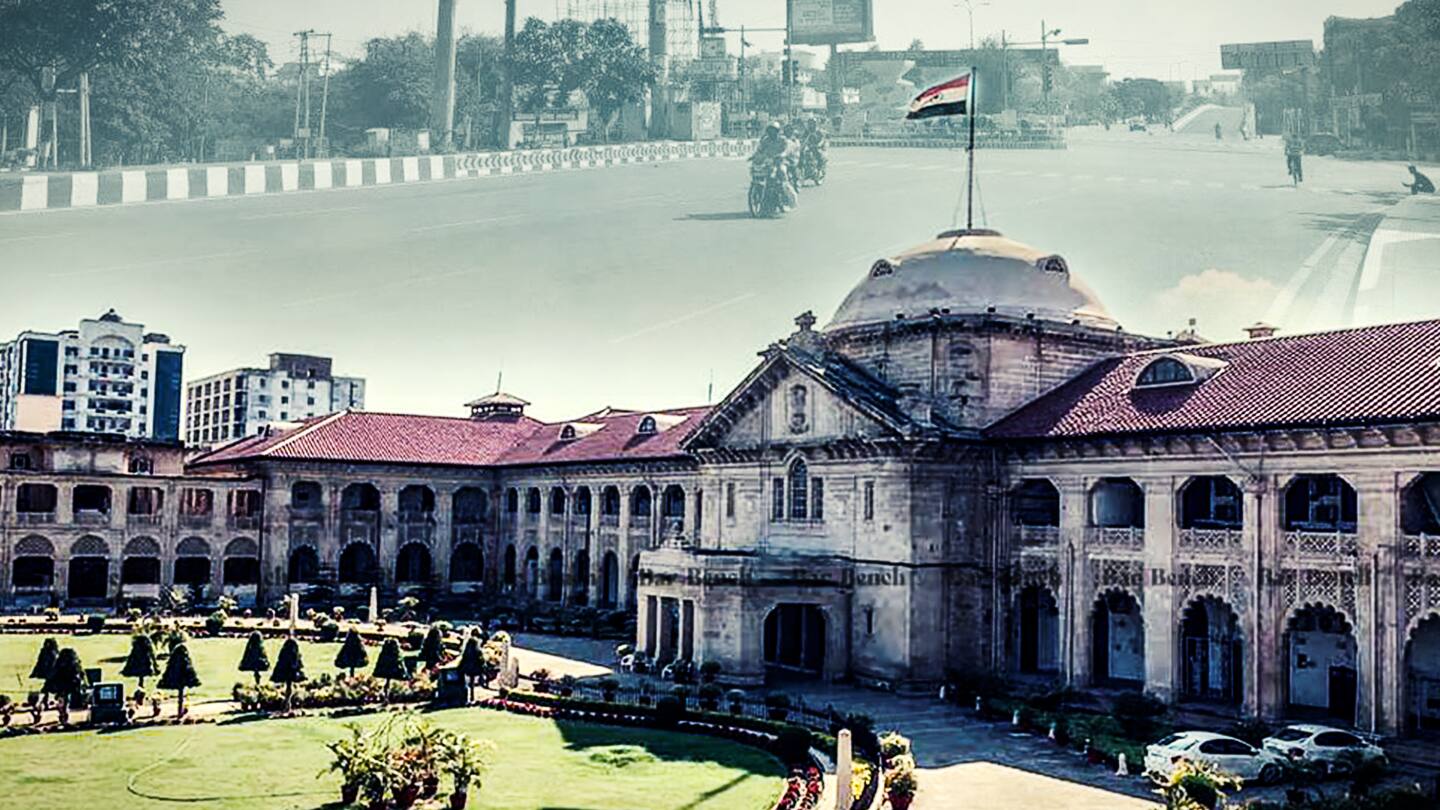 The Supreme Court today put on hold the Monday order of Allahabad High Court, which directed that a lockdown must be imposed in five cities of Uttar Pradesh to control the coronavirus surge. The apex court's directive came on a plea of the state government, led by Bharatiya Janata Party's (BJP) Yogi Adityanath. HC had ordered a lockdown till April 26.
HC had ordered lockdown in Prayagraj, Lucknow, Varanasi, Kanpur, Gorakhpur
On Monday, HC said imposing a lockdown in Prayagraj, Lucknow, Varanasi, Kanpur, and Gorakhpur, is the only way to tackle the worsening coronavirus situation. To note, the sudden spike in cases has ripped the healthcare infrastructure in UP apart. Affected families are neither finding oxygen beds nor important drugs. The state capital Lucknow has emerged as the worst-hit.
Government is only talking about economy: HC
A division bench of Justices Ajit Kumar and Siddhartha Varma noted that imposing a lockdown is the state government's prerogative but added that it was disappointed by the administration's initiatives. "Economy, economy, and economy is the only tune the government is all the time harping upon," the HC said. It added that bread and butter are of no use to someone who needs oxygen.
However, UP government refused to enforce a lockdown
The state government, however, refused to implement the order. Additional Chief Secretary (Information) Navneet Sahgal said that the government would consider imposing more curbs but underlined that it is also concerned about livelihoods. He highlighted that the government has already enforced night curfews, Sunday lockdown, marked containment zones and levied limits on gatherings to stem the spread of the disease.
SC stayed HC's order, asked government to inform about measures
The government also approached the SC, praying that the lower court's order is stayed. "A virtual lockdown has been imposed by way of a judicial order in cities like Prayagraj, Lucknow," the government's lawyer Solicitor General Tushar Mehta submitted today. As the top court gave a reprieve to the government, it also directed it to inform about coronavirus-related measures to HC.
Meanwhile, a weekend lockdown has been imposed in UP
In the latest development, the government has imposed a complete lockdown in UP on weekends. Last week, a Sunday shutdown was announced to break the chain of transmission. "Lockdown will come into effect on Friday at 8 pm and continue till Monday at 7 am. Only essential services will be allowed. Night curfew will remain imposed in all districts," said a senior official.