SC stays Uttarakhand-HC order banning religious outfits from issuing 'fatwas'
SC stays Uttarakhand-HC order banning religious outfits from issuing 'fatwas'
Oct 12, 2018, 07:50 pm
2 min read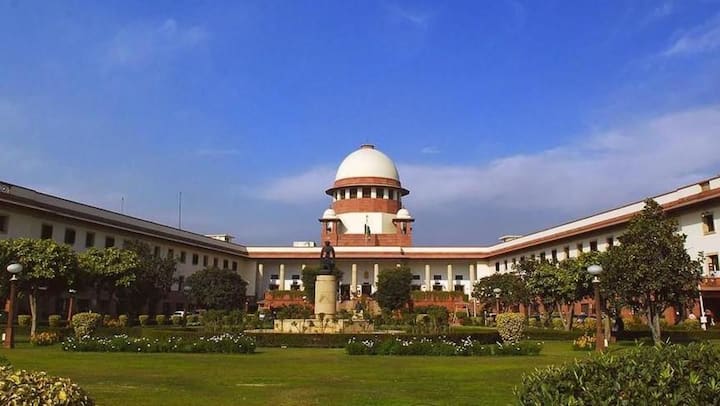 The Supreme Court today stayed the order of Uttarakhand High Court which had banned all religious outfits, bodies, panchayats, and groups of people in the state from issuing 'fatwas' saying it infringed upon statutory rights, fundamental rights, dignity, status, honor, and obligation of individuals. 'Fatwa' is an advice or opinion given by qualified Islamic scholars in response to queries on religious matters. Here's more.
SC issued notices to Uttarakhand govt, HC
A bench of Justices Madan B Lokur and Deepak Gupta also issued notices to Uttarakhand government and HC on a plea filed by Muslim organization Jamiat Ulama-e-Hind challenging the HC's August 30 order. The HC passed the order after a media report was brought to its notice that a panchayat had issued 'fatwa' for the externment of a rape victim's family in Roorkee's Laksar.
HC's order banning fatwa was illegal, unsustainable: Jamiat Ulama-e-Hind
In its plea before the SC, Jamiat Ulama-e-Hind has said that the High Court's order banning the issuance of 'fatwa' was "illegal and unsustainable" and legality of 'fatwa' was already adjudicated by the top court in 2014. It said that "only authorized and well-qualified person is competent to issue 'fatwa' i.e. Darul Ifta (fatwa council) or Muftis are jurists qualified to give authoritative opinions."
Candidate is conferred Mufti's degree following successful completion of course
"A candidate is conferred degree of Mufti after he successfully completes the comprehensive course in Islamic jurisprudence which takes 8-10 years," the plea said. It said that from the perusal of media report, on the basis of which the HC had passed the order, it transpires that the 'farman' issued by the panchayat was neither a 'fatwa' nor it was issued by Darul Ifta.