Big setback: Serum pauses Oxford's coronavirus vaccine trial in India
Big setback: Serum pauses Oxford's coronavirus vaccine trial in India
Sep 10, 2020, 04:24 pm
3 min read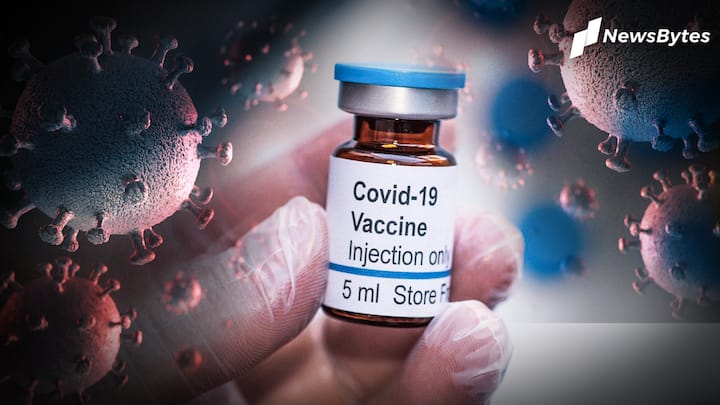 A day after deciding to not halt the trial of the coronavirus vaccine, developed by the University of Oxford in collaboration with UK-pharma giant AstraZeneca, the Serum Institute of India (SII) on Thursday said it was also pausing the process. This development came hours after the Drugs Controller General of India (DCGI) served a show-cause notice to the vaccine manufacturer. Here are more details.
Background: AstraZeneca paused trials after volunteer fell ill
AstraZeneca and Oxford's candidate, that raised hopes globally, ran into a predicament after one volunteer of the UK developed an "adverse reaction." Saying that the matter was being probed and a reaction was not uncommon in large-scale trials, AstraZeneca paused the global process. Later, CEO Pascal Soriot said the volunteer, a woman, had "neurological symptoms consistent with a rare but serious spinal inflammatory disorder."
Despite global halt, SII continued with the trials
The fact that trials were stopped served as disappointing news for the world, which has lost 908,522 to the deadly virus. Experts said this setback would affect other vaccine candidates as well. However, SII, the Pune-based company which partnered with AstraZeneca to mass-produce the vaccine, decided to continue the trials. The vaccine entered Stage-2/3 trials in 17 sites across India last month.
SII's decision earned it a searing letter from DCGI
By last evening, DCGI sent a scathing show-cause notice to SII asking why the body was not informed about AstraZeneca's development. The body pointed out that SII didn't submit "casualty analysis of the reported serious adverse event," and asked why should the permission to conduct trials at home not be canceled. Director Dr. VG Somani told SII to explain its rationale or face repercussions.
Pausing trials, will restart after AstraZeneca does: SII
Following the notice, SII said it would be following all the guidelines of the drug regulator, adding that it hadn't received orders about halting trials just yet. "Nothing untoward has been reported during the vaccine trials in India," CEO Adar Poonwalla said yesterday. However, taking a contradictory position today, SII said trials have been paused. The process will restart after AstraZeneca resumes theirs.
Earlier, Poonawalla was certain vaccine would be available by December
This significant development could immensely affect the vaccine timeline, though AstraZeneca assured it was working toward mitigating the effect. To recall, Poonawalla had also expressed confidence that Covishield (the name given to the vaccine), would be available in India by December 2020. He had also revealed that manufacturing will begin before final results arrive to ensure there is no shortage of doses.