50 Indian fishermen arrested by Sri Lanka
50 Indian fishermen arrested by Sri Lanka
Aug 08, 2017, 05:10 pm
1 min read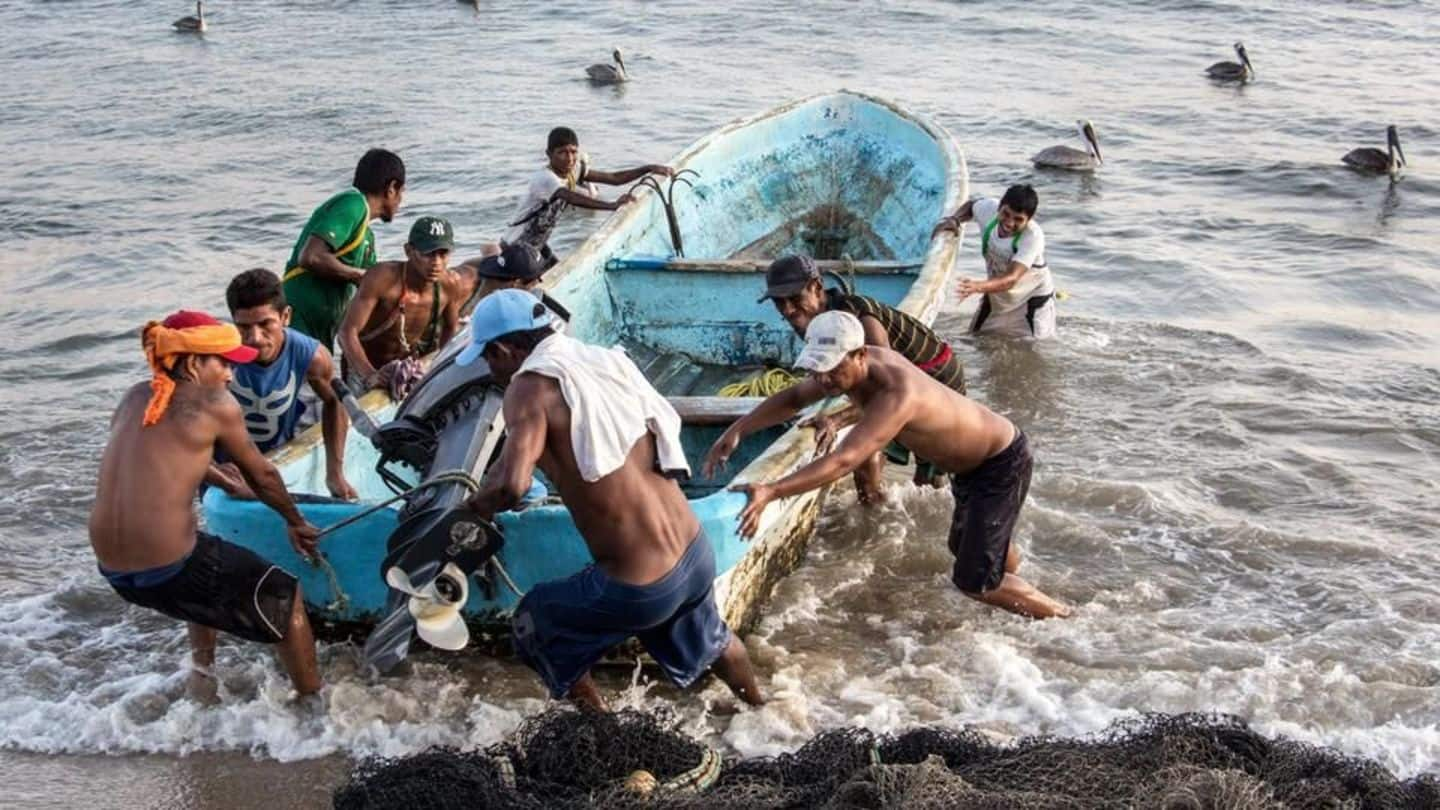 About 50 Indian fishermen were arrested by the Sri Lankan Navy for allegedly intruding into the country's territorial waters. Sri Lankan Naval spokesman Commander Chaminda Walakuluge said they had been accused of 'bottom trawling', which is illegal in the country. They were taken to the Jaffna fish harbors office in Karainagar. They would subsequently be handed over to the fisheries inspection office.
India-Sri Lanka fishermen issue
Fishermen from India and Sri Lanka routinely fish in Palk Bay, a strip of water that demarcates Tamil Nadu and Sri Lanka. Due to unclear maritime boundaries, fishermen from both countries stray into each others' territories periodically. Therefore, ever so frequently, arrests of Indian fishermen in Sri Lankan waters make the news.
In December 2016, seven Tamil Nadu fishermen were arrested by SL Navy which also sank their boats. In February, 10 fishermen were arrested on charges of poaching in Lankan waters. Later, 3,000 Indian fishermen were driven away from Katchatheevu islet. Fishing nets of 40 mechanized boats were damaged. In March, an Indian fisherman was shot to death by SL Navy, reportedly without provocation.