Naseeruddin Shah turning into his 'Sarfarosh' character, says BJP leader
Naseeruddin Shah turning into his 'Sarfarosh' character, says BJP leader
Dec 22, 2018, 01:04 pm
3 min read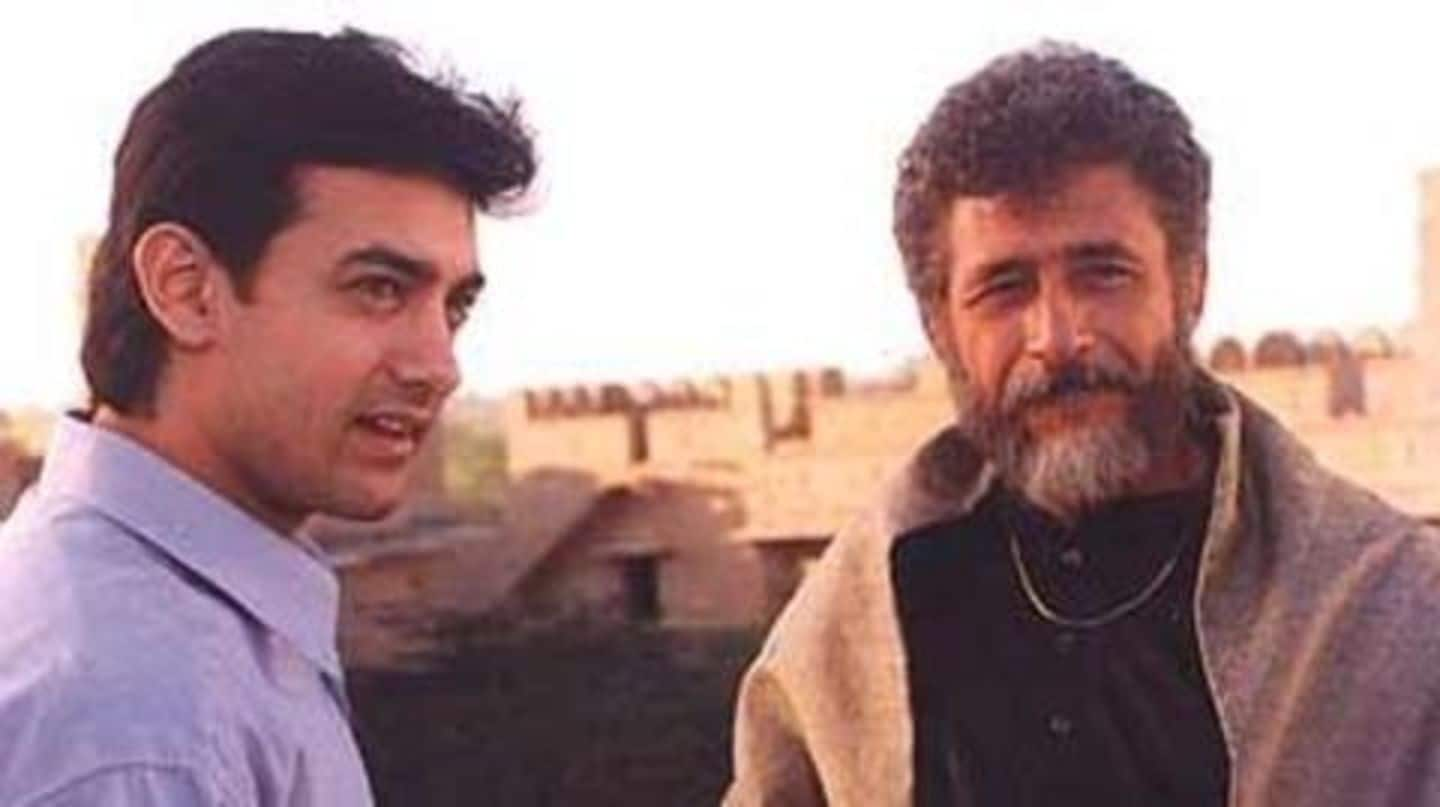 Actor Naseeruddin Shah's comments about prevailing hatred in the country snowballed into a controversy and now a BJP leader has said he is turning into a Pakistani agent, the character he played in Sarfarosh. Uttar Pradesh BJP chief Mahendranath Pandey said, "In one of his movies, he played the role of a Pakistani agent. I think he is growing into that character now."
Shah said death of cow given more importance than cop's
On Monday, Shah gave an interview to an NGO, Karwan-e-Mohabbat, and made an apparent reference to the killing of a cop in Bulandshahr, Uttar Pradesh. He claimed there was complete immunity to those who took law in their hands. "In many areas, we are witnessing that the death of a cow is more significant than that of a police officer," he said.
Shah went on to say he feared for his children
"I feel anxious for my children because tomorrow if a mob surrounds them and asks, 'Are you a Hindu or a Muslim?' they will have no answer. It worries me that I don't see the situation improving anytime soon," he added.
After row, outfit books a ticket to Pakistan for Shah
The statements in which Shah claimed 'poison has already spread' got him criticism from many, and he was labeled a traitor. Meanwhile, Nav Nirman Sena's Amit Jani booked a ticket for Karachi for Shah on August 14, Pakistan's Independence Day. "The UPNS (Uttar Pradesh Navnirman Sena) has booked an air-ticket for him to Pakistan for August 14," Jani said. The ticket costs Rs. 14,691.
Facing ire, Shah asks why he was being called 'traitor'
Unperturbed by the row, Shah said he didn't understand why he was being labeled a traitor. After facing trolling, he said, "What I said earlier was as a worried Indian. What did I say this time that I am being termed as a traitor? I am expressing concerns about the country I love, the country that is my home. How is that a crime?"
Separately, Shah's address at Ajmer Literature Fest canceled by organizers
While the controversy is still raging on, Shah's keynote address at the Ajmer Literature Fest on Friday was canceled after protests by right-wing groups. Ahead of his session, few members of Hindu outfits stormed the venue and raised slogans against the actor. "We canceled the session after the vandalism. We were concerned about our guest's safety," said a member of the organizing committee.