Social security cover extended to 50cr people; 10-fold increase: PM
Social security cover extended to 50cr people; 10-fold increase: PM
Jun 27, 2018, 01:29 pm
2 min read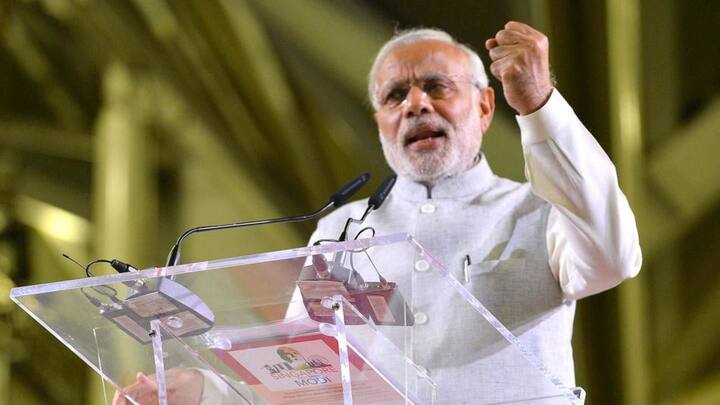 Prime Minister Narendra Modi, who was interacting with the beneficiaries of various social security schemes through video-conferencing, today said social security cover has now been extended to around 50cr people from 5cr in 2014, an increase of 10 times. "These schemes of government help cope with the uncertainties of life," Modi said, adding about 28cr new bank accounts were opened under Jan Dhan scheme.
Happy that more women have bank accounts, says Modi
Referring to financial inclusion program Pradhan Mantri Jan Dhan Yojana, Modi said the emphasis was on three aspects: opening doors of the banks for the poor; access to capital for small business and budding entrepreneurs; and a social security cover for the poor. "I'm particularly happy that more women have bank accounts. It's important for women to be in the financial mainstream," Modi said.
Around 1cr subscribers under Atal Pension Yojana
The government is promoting schemes like Pradhan Mantri Jeevan Jyoti Bima Yojana, Pradhan Mantri Suraksha Bima Yojana, and Atal Pension Yojana. There are about 1cr subscribers of the assured minimum pension scheme Atal Pension Yojana. The government is also promoting Pradhan Mantri Vaya Vandana Yojana for citizens aged 60 years and above. About 3 lakh people have so far benefited from the scheme.