One-day stand-off between Indian and Chinese soldiers ends in Ladakh
One-day stand-off between Indian and Chinese soldiers ends in Ladakh
Sep 12, 2019, 12:22 pm
3 min read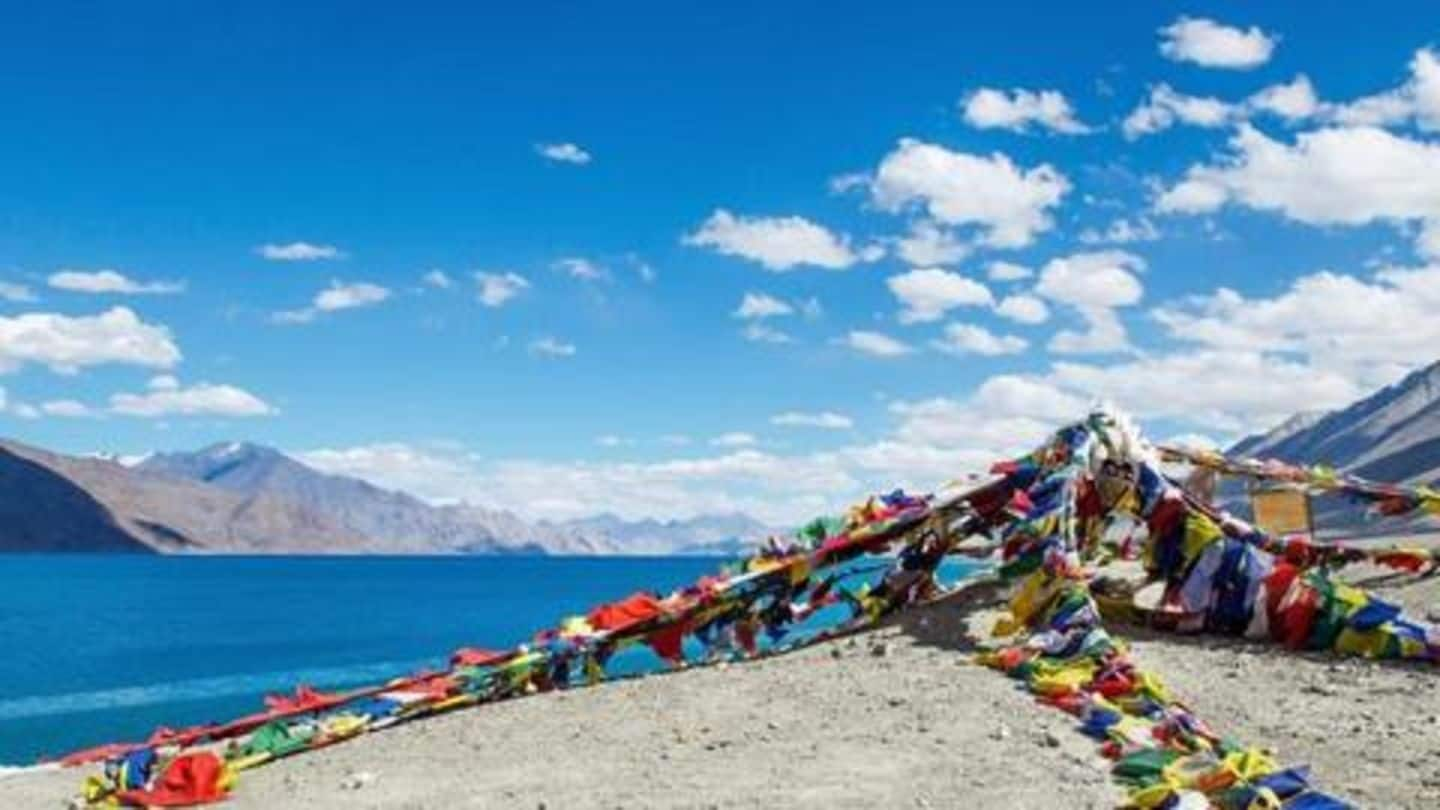 A stand-off between Indian and Chinese troops in Ladakh, which started after dawn on Wednesday, has been resolved after high-level talks, reports said on Thursday. The rival armies were engaged in a conflict at the northern bank of Pangong lake, two-thirds of which is controlled by China. It took delegation-level talks to resolve the matter, Army sources told NDTV. Here's more on what happened.
When Indian soldiers went on patrolling, they were confronted
According to a TOI report, the stand-off was sparked when Indian soldiers were patrolling the northern bank of the 134 km-long lake, which extends from Tibet to Ladakh. They were confronted by the People's Liberation Army soldiers, who weren't pleased with their presence in the area. Subsequently, a scuffle started, and both armies sent reinforcements to the site. The face-off continued till the evening.
The tensions calmed after delegation-level talks
Subsequently, the established mechanism to calm tensions, delegation-level talks led by officers of Brigadier-rank, was sought. An officer told the daily that such incidents are common. "The matter has been de-escalated and disengaged fully after delegation-level talks yesterday. This occurs due to differing perceptions of LAC (Line of Actual Control). There are established mechanisms to resolve such occurrences," an Army source told the channel.
India uses high-end boats to defend its side of lake
To note, Indian soldiers are armed with high-speed interceptor boats, purchased from the US, to guard their side of the lake. These boats, which are laced with radars, infrared sensors, and Global Positioning System, can accommodate nearly 15 soldiers at any given time.
Two years ago, another stand-off happened between both troops
Now, this isn't the first time that armies of both sides engaged in a stand-off as something similar happened in August 2017, too. On India's Independence Day, tensions rose when Indian and Chinese soldiers exchanged kicks, blows, and used stones/iron rods to hurt one another. Back then, the stand-off ended after a drill wherein both sides held banners claiming their rights on the territory.
In few days, India will start its "Him Vijay" exercise
Not to forget, Chinese and Indian Armies had also engaged in a 73-day long confrontation at Doklam in 2017. Meanwhile, this latest stand-off between the neighbors comes just days before the Indian Army is poised to hold its "Him Vijay" exercise in Arunachal Pradesh. As part of this exercise, 15,000 soldiers will be tested for mountain warfare, and IAF will be involved too.