UP: Mob, upset with delay, pelts stones at Shatabdi Express
UP: Mob, upset with delay, pelts stones at Shatabdi Express
Dec 24, 2018, 02:58 pm
2 min read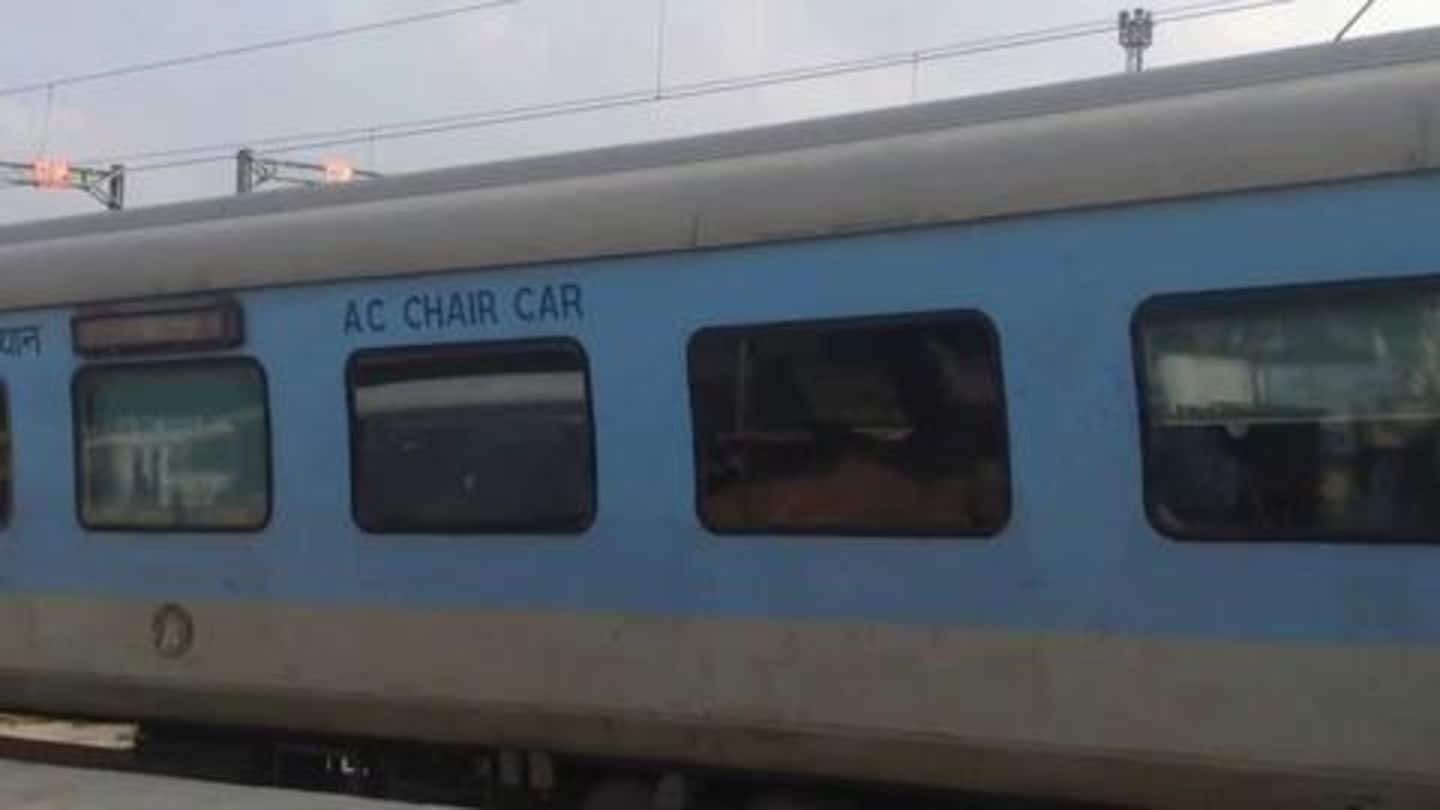 On Sunday, passengers aboard the Delhi-Lucknow Shatabdi Express experienced an untoward incident after stones were pelted at the train near Rura Railway halt in Kanpur dehat. The mob that threw stones at the train constituted of youth who were waiting for Padmavat Express. They were angry as Shatabdi Express was given a pass and Padmavat Express was halted. Here's what happened.
Examinees waiting for train tried to stop Shatabdi, enter coaches
The examinees of UPSSSC test constituted the mob. They were waiting to board the Padmavat Express to reach their destination. But when the train was delayed, they tried to stop Shatabdi Express by force. They waved red clothes, threw furniture on tracks, and some even tried to enter coaches of Shatabdi. The passengers were advised to shut doors of the train.
Later, mob was chased away by jawans
In the violence, that lasted for 45 minutes, the glass pane of one of the coaches was broken. The situation came under control only after Railway Protection Force and Government Railway Police jawans went to the site. They chased the mob away and removed furniture from the tracks to enable Shatabdi Express' journey. The entire ruckus caused panic among the passengers.
What the officials said about the incident
While NCR chief PRO Gaurav Krishna Bansal termed it 'chaos' which started due to train diversions and said a probe was ordered, GRP inspector, Kanpur Central Ram, Mohan Rai had a different take. He refuted theories that no damage was caused to Shatabdi Express and confirmed the glass pane was vandalized. He revealed diversion led to delay of 10 hours and irked examinees.