Ignoring SC's warning, stubble burning continues in Punjab, Haryana
Ignoring SC's warning, stubble burning continues in Punjab, Haryana
Nov 06, 2019, 12:45 pm
3 min read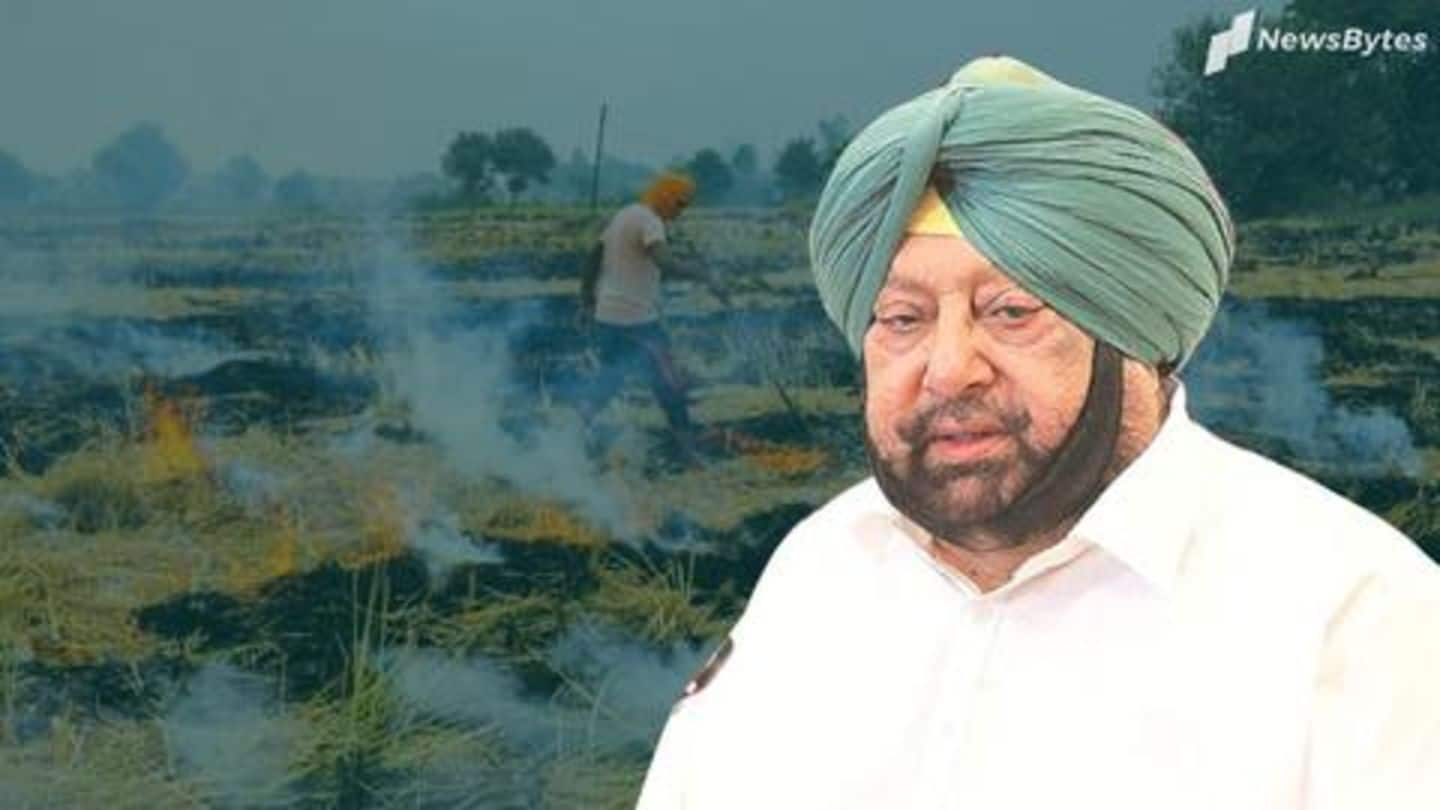 This week, the Supreme Court finally noticed Delhi's sickening situation and slammed farmers for only thinking about themselves. The stern words, notwithstanding, stubble burning is going on in full swing in Punjab and Haryana, with a larger number of incidents being reported from the former. As NCR is choking, Captain Amarinder Singh has washed his hands off saying his state shouldn't be "blamed". But why not?
Over 5,000 fires were reported on Tuesday alone
Citing NASA satellite data, TOI reported that 5,412 fires were picked from Punjab and Haryana on Tuesday. Of them, 5,053 cases were reported from Punjab alone. On Monday, 6,882 fire spots were spotted in both states. Collectively, these incidents account for one-fourth of all fires since October 1, proving that stubble burning has reached its peak. This information should worry all of us.
Obviously, the recent incidents will impact Delhi's air quality
The stubble burning will obviously spell doom for Delhi/NCR, where air quality reached hazardous levels in the last few days. As per the air pollution monitoring body, SAFAR, the effect of crop burning in Delhi's air is expected to swell, from 12% on Tuesday to 19% on Wednesday. However, rain expected on November 7 and 8, might provide slight relief.
Meanwhile, PM's office asked states to impose penalty
The unhindered burning of crops was mentioned by Cabinet Secretary Rajiv Gauba too, who reviewed the situation on Tuesday. "It was observed that the cases of crop stubble burning in Punjab and Haryana still continues and that there is a need for more focused action," a statement from Prime Minister's Office read. States have been asked to increase monitoring and impose penalties on violators.
As farmers are being blamed, union leader talked about realities
While stubble burning has emerged as the prime villain behind air pollution, farmers said it would continue. Balbir Singh Rajewal, president of Bharatiya Kisan Union (Rajewal) told ET that farmers are being pulled up by everyone. "The court hasn't considered the fact that almost 90% of the farmers have landholding below 2 acres and little purchasing power to buy costly machines," he said.
Another leader said government will have to revoke FIRs
"We will not allow any action against farmers being charged for lighting up (paddy stubble) and are ready to die. The government will have to revoke FIRs filed against farmers otherwise unions will resort to agitation," said Harinder Singh Lakhowal, general secretary at Bharatiya Kisan Union.
Amid apocalyptic situation, Captain said Punjab is being singled out
Every data testifies that Captain has failed in an epic manner to curb stubble burning. Apart from seeking more funds from the Centre for farmers in his state, the Congress leader has turned a blind eye to the problem. And today, he asked his Delhi counterpart Arvind Kejriwal to not pass the buck. According to Captain, Punjab has recorded 18% less pollution than 2018.
Kejriwal should keep a check on cars, said Captain
Captain told India Today that while stubble burning should not happen, it isn't contributing "that much" to Delhi's pollution. "It (pollution) is also coming from millions of new cars that have come in the national capital. It is industrial development and construction. That's for Kejriwal to check," he said. As it turns out, SC was right. Everyone is making a mockery of the situation!