Sudesh Kumari, the woman who sent Ram Rahim to jail
Sudesh Kumari, the woman who sent Ram Rahim to jail
Sep 02, 2017, 03:49 pm
3 min read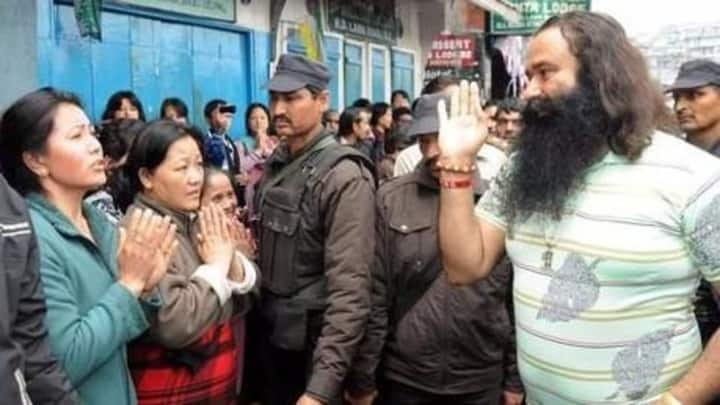 The conviction of Ram Rahim Singh in two 15-year-old rape cases brought cheer to lakhs: Indian judiciary had upheld truth and refused to bow down to political pressure. But not many know the years of struggle it took to make the case heard. Even fewer know the role of Sudesh Kumari, Jan Sangharsh Manch (JSM) convenor, whose support helped the victims sustain the fight.
An anonymous letter from a victim was eye-opening for Sudesh
Sudesh discovered the crime when an anonymous letter by a victim reached her in June 2002; a sadhvi had detailed the sexual abuse by the Dera chief. In the next few months, a member of the Dera (Ranjit Singh) and the editor of local newspaper 'Pura Sach' (Ramchandra Chhatrapati) were murdered; both had helped the victims. Sudesh was now sure something was seriously wrong.
The JSM campaigned extensively but stayed away from Sirsa
Sudesh's fight had started. When no other publication released the letter, the JSM published pamphlets recounting the circumstantial evidence against the 'guru'. In both murders, guns were registered to the Dera. An accused was Ram Rahim's bodyguard. They campaigned in different places- Pipli, Sonipat, Hisar, Rohtak etc, but not in Sirsa, where the Dera headquarters were located. People promised to help, but nothing happened.
The fight even meant prison for Sudesh and other activists
Sudesh and other JSM members even went to jail for the cause. In December'02, then vice-president Bhairon Singh Shekhawat was visiting; they wanted to demand a CBI enquiry from him, but were instead rounded up and jailed till he left town. In February'03, a Dera mob assaulted peaceful protesters at Fatehabad. The cops instead arrested and charged the JSM members with attempt to murder.
Seeing their persistence, lawyers fought for them for free
Soon, a group of lawyers including Harjit Singh Sandhu came to their support: for the next six years, they fought the case for free. "The Bar Association of Fatehabad and Kurukshetra demanded in one voice our release, still the charge sheet produced by police used section 307 against us. But people had seen what happened, they supported us," Sudesh said.
Harjinder Kaur, one of the protesters arrested in Fatehabad, was only a college student then. Bhuvnesh was in Class XI. Sudesh says the victim had wondered, "Why did you go to jail for me?" Sudesh knew the reason: "She was standing against a man supported by the state. She was wavering. Our courage gave her hope." "Wouldn't I feel dead inside if I left her?"
Ram Rahim, the rapist 'godman', now suffers in prison
Sudesh and others' fight has brought results: Ram Rahim was sentenced to 20 years in prison for the two rapes. According to witnesses, he is having a hard time. An influential 'godman' was brought to his knees by the ordinary masses.