Here's how to watch the brightest, biggest moon of 2019
Here's how to watch the brightest, biggest moon of 2019
Feb 18, 2019, 01:52 pm
2 min read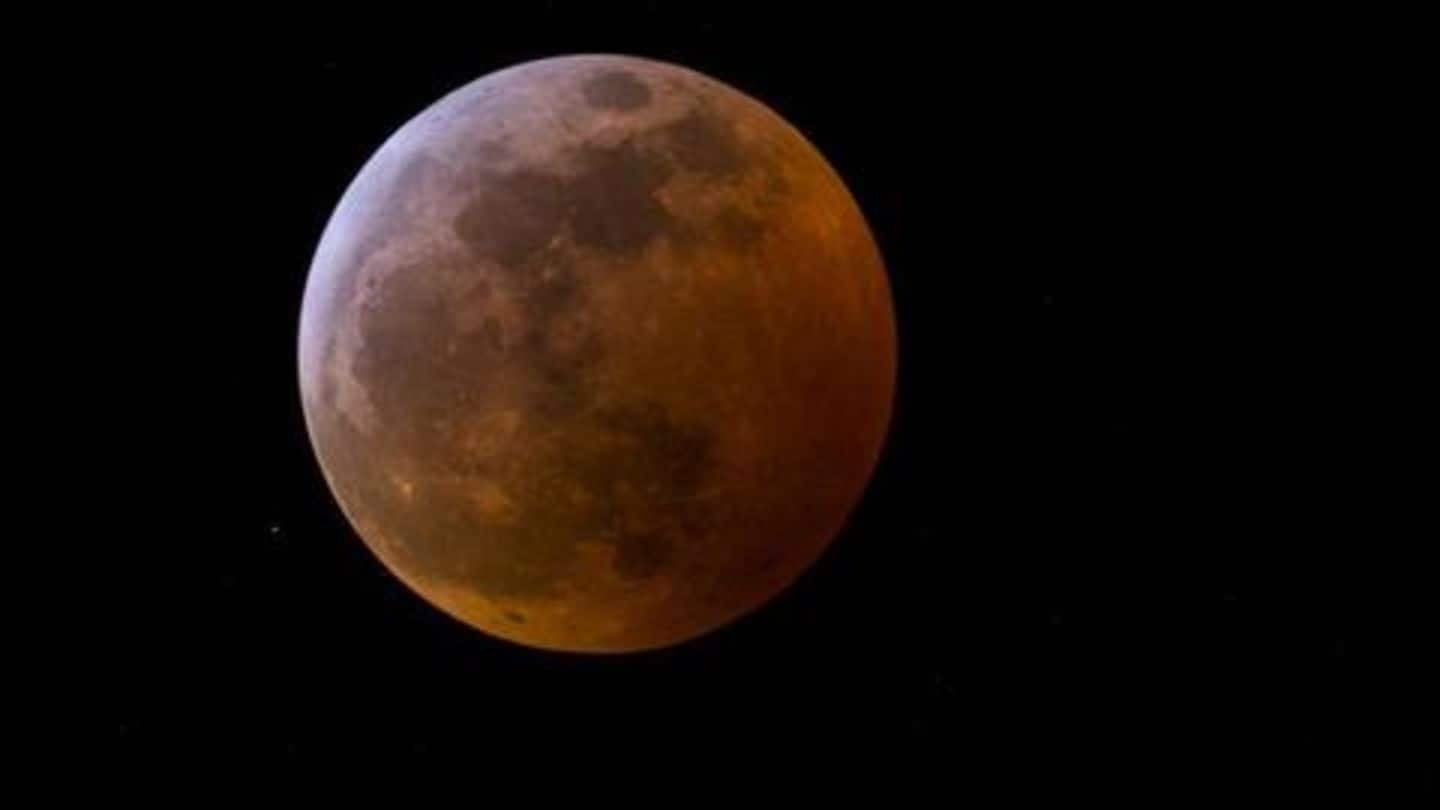 One can never get enough of gazing up at the sky and looking at the beautiful celestial bodies. It's simply enchanting. And at times, some astronomical phenomenon happens that further accentuates its charm. Like, on February 19 (Tuesday), the moon is going to be at its brightest, biggest and closest of the year. Here's how you can watch the Super Snow Moon.
But first, what is a Super Snow Moon?
We know that the moon rotates around the earth in an elliptical orbit. A full moon occurs when the earth is located exactly between the sun and the moon. And when a full moon is at perigee (closest point in its orbit around Earth), "it's slightly brighter and larger than a regular full moon, and that's where we get a supermoon," NASA says.
Supermoon to appear at 9:23 pm in India tomorrow
The name 'snow' gets added as it occurs at the coldest time of the year. The Super Snow Moon, also known as Storm Moon, Hunger Moon, and Bone Moon, will appear at 9:23pm in India tomorrow. This is perfect for those with 9-6 schedule. Further, you don't need any special glasses to watch this moon, but for better experience, use binoculars or a telescope.
How to capture the moon through smartphones?
If you are planning to capture the bewitching phenomenon through your smartphone, it would be best if you do it tonight or tomorrow during moonrise around 6 pm. Do not zoom while clicking the pictures and try using a tripod to click the pictures.
Last supermoon this year was the Super Blood Wolf Moon
Notably, there are 12 or 13 full moons each year, and 3 or 4 out of them maybe classified as the supermoon. Before this, the recent supermoon this year occurred on January 21 (Super Blood Wolf Moon) and last year the supermoon occurred on January 31. After tomorrow, we won't be able to see another supermoon this year. So watch it while you can!
The breathtaking Supermoon of 2018