Chandra Grahan 2019: Last total lunar eclipse before 2021
Chandra Grahan 2019: Last total lunar eclipse before 2021
Written by
Shiladitya Ray
Jan 21, 2019, 01:47 pm
2 min read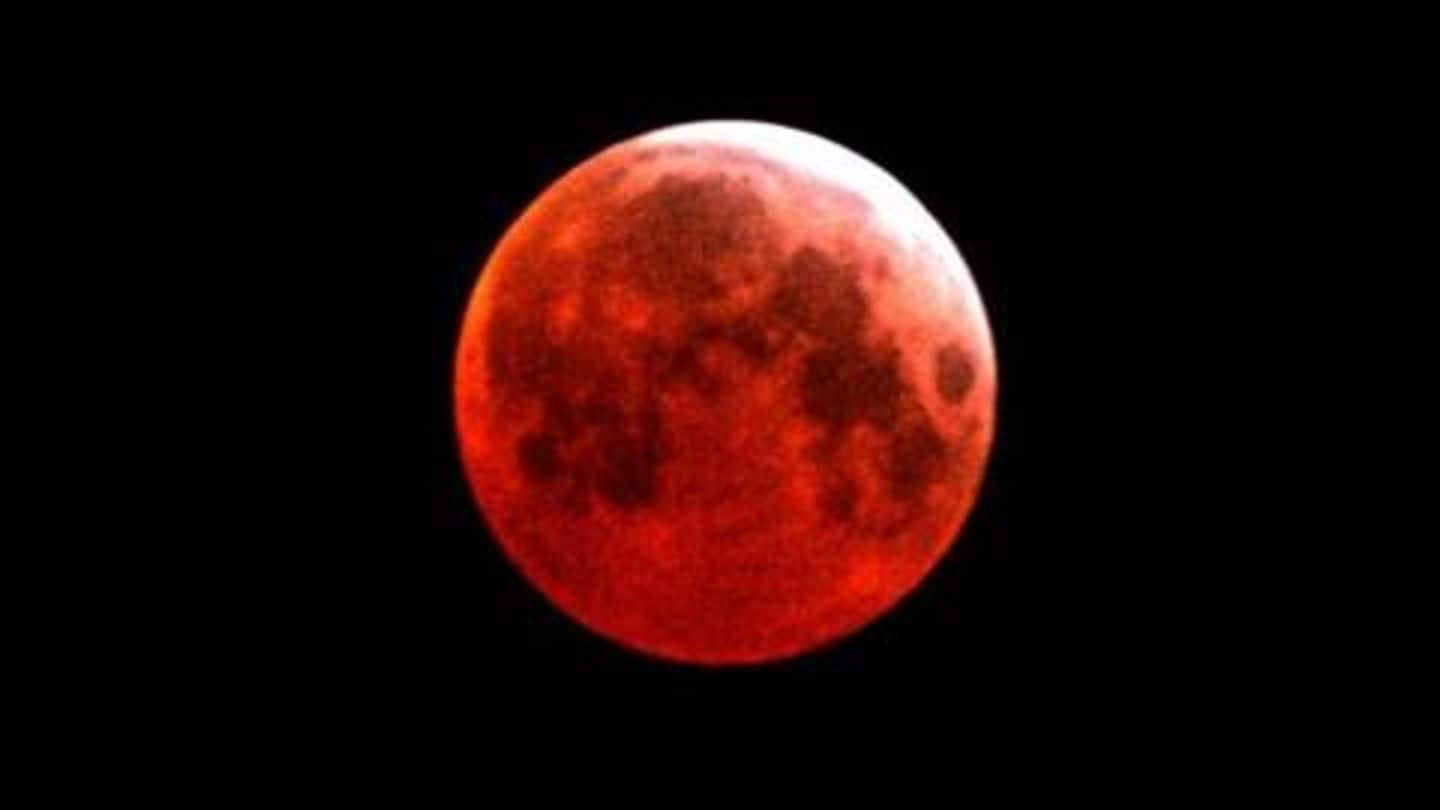 On the intervening night between January 20 and January 21, certain parts of the world became witness to the only total lunar eclipse of 2019, and the last one before May 2021. While the celestial event, also called a super blood wolf moon, was visible from most parts of the western hemisphere, India and most of Asia missed out on the spectacle. Here's more.
The total lunar eclipse lasted a lengthy 62 minutes
The total lunar eclipse began at 4.41am GMT on January 21 (10.11am IST), and lasted 62 minutes. North America, Central America, South America, Britain, Sweden, Portugal, France, and Spain were all witness to the spectacle, and many stargazers braved the cold to catch a glimpse of it. Asia and India, however, could not bear witness to the celestial phenomenon owing to it being daytime.
Why is it being called a super blood wolf moon?
Why the name? The eclipse took place at a time when the moon was situated closer than normal to the Earth, making it appear bigger - a phenomenon that's colloquially called super moon. The coppery red glow from an eclipse is called a blood moon, while the time of the year, January, is associated with wolves howling outside. Hence, a 'super blood wolf moon'.
WATCH: A photo of the progression of the lunar eclipse
It's going to be a drab two years for stargazers
Stargazers might be disappointed to note that this is the last total lunar eclipse of the decade, and the next one is slated to happen on May 26, 2021. Last year, however, was a great one for enthusiasts as two lunar eclipses took place between January and July, and the total eclipse on July 27, 2018, was the longest one of the 21st century.
That said, there's a partial eclipse in July
That said, while there are no immediate upcoming total eclipses, there's a partial lunar eclipse in July this year, which means that only a part of the moon will be eclipsed by the Earth's shadow. However, the partial eclipse will only be visible from Africa, Europe, and parts of Asia.
There's a total solar eclipse later this year too
Although the moon won't be offering spectacular eclipses any time soon now, there's a total solar eclipse slated to happen on July 2 this year. It will be best visible from Chile and Argentina, and will be at least partially visible from southern North America.