BJP worker, who shared meme on Mamata Banerjee, gets bail
BJP worker, who shared meme on Mamata Banerjee, gets bail
May 14, 2019, 12:53 pm
2 min read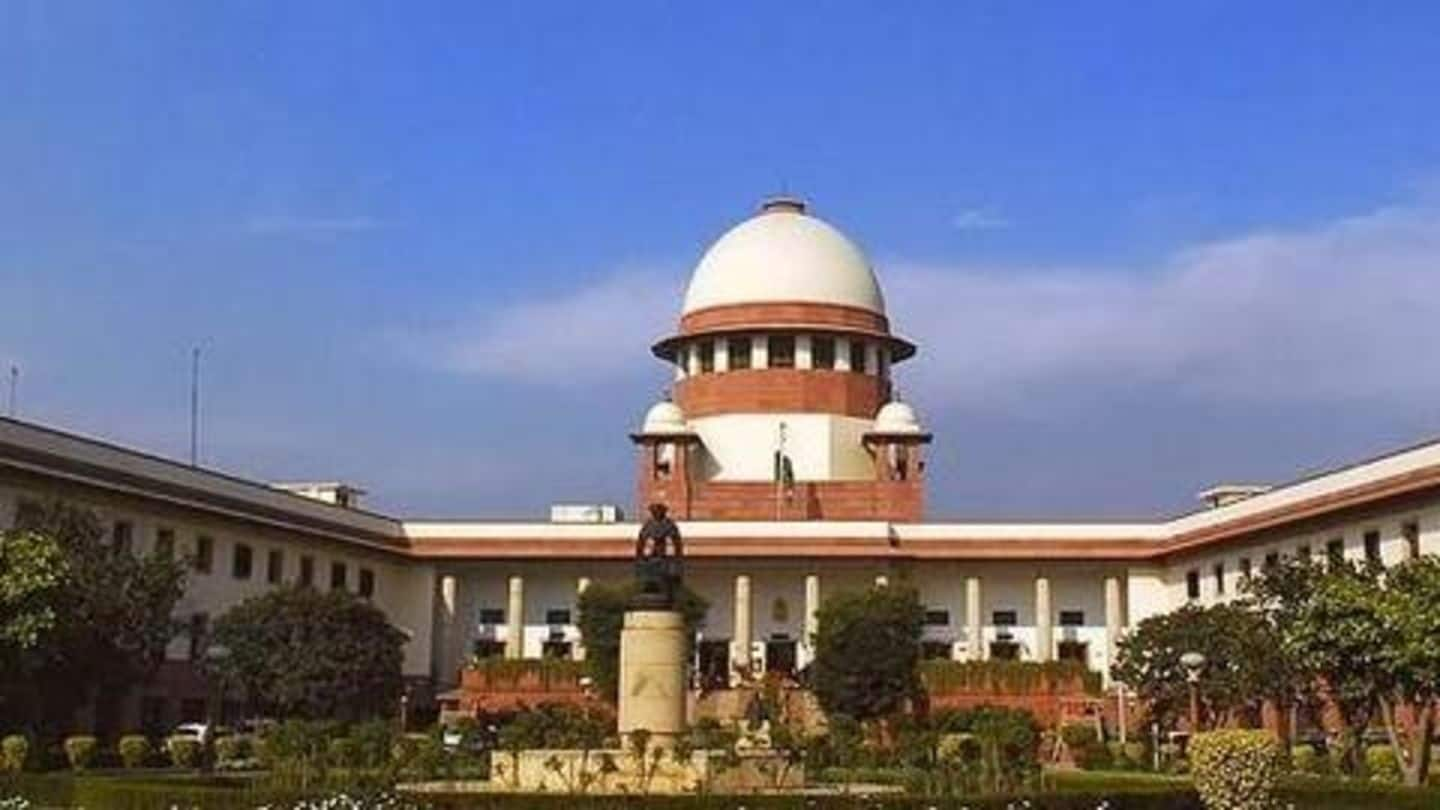 On Tuesday, the Supreme Court granted bail to BJP worker Priyanka Sharma, who was arrested for sharing a meme on West Bengal Chief Minister Mamata Banerjee. Initially, the vacation bench of Justices Sanjiv Khanna and Indira Banerjee asked Priyanka to apologize but modified the order after her counsel Neeraj Kishan Kaul opposed to it. Priyanka will be released immediately. Here's more.
Backstory: Priyanka's Met Gala themed Meme got her arrested
Last week, Priyanka shared a meme on the Trinamool chief. Banerjee's face was superimposed on Priyanka Chopra's Met Gala costume. On the complaint of Trinamool worker Vibhas Hazra, the cyber cell of Howrah police arrested Priyanka. BJP saw this as dictatorship and demanded Banerjee to release the 26-year-old worker. Priyanka's mother Raj Kumari said her daughter was arrested because she is associated with BJP.
Initially, bench suggested that Priyanka should apologize
In the court, Kaul told the bench, "She deleted the post before she was arrested. This meme is going viral, she is not the only one who shared it." The bench said that since Priyanka belongs to BJP, the other side might see her meme differently. Justice Banerjee asked if Priyanka was ready to apologize, and Kaul said he would have to ask her.
Why should she apologize, Kaul asked
Subsequently, Kaul told the bench that this will set a wrong example and have a chilling effect on freedom of speech. "It concerns me that she is being made to apologize for this. Anyone else tomorrow will be told that you will be arrested for memes and you will have to apologize for bail," he told the court. His stance changed the court's opinion.
#WATCH Family of BJP youth wing worker Priyanka Sharma who has been granted conditional bail by SC celebrates the decision. Priyanka Sharma was arrested for posting an objectionable picture of West Bengal Chief Minister Mamata Banerjee on social media. pic.twitter.com/vH9zil0KaJ

— ANI (@ANI) May 14, 2019
Notably, Mamata Banerjee was slammed for Priyanka's arrest
The way the state government handled Priyanka's case raised concerns among members of civil society. Almost all the people said the arrest was draconian and that she should be released. It should be recalled that Banerjee has called Prime Minister Narendra Modi a "fascist" more than once, but this recent case showed she also believes in ruling the state with an iron hand.