26-year-old girl, arrested for sharing Mamata Banerjee's meme, moves SC
26-year-old girl, arrested for sharing Mamata Banerjee's meme, moves SC
May 13, 2019, 12:42 pm
3 min read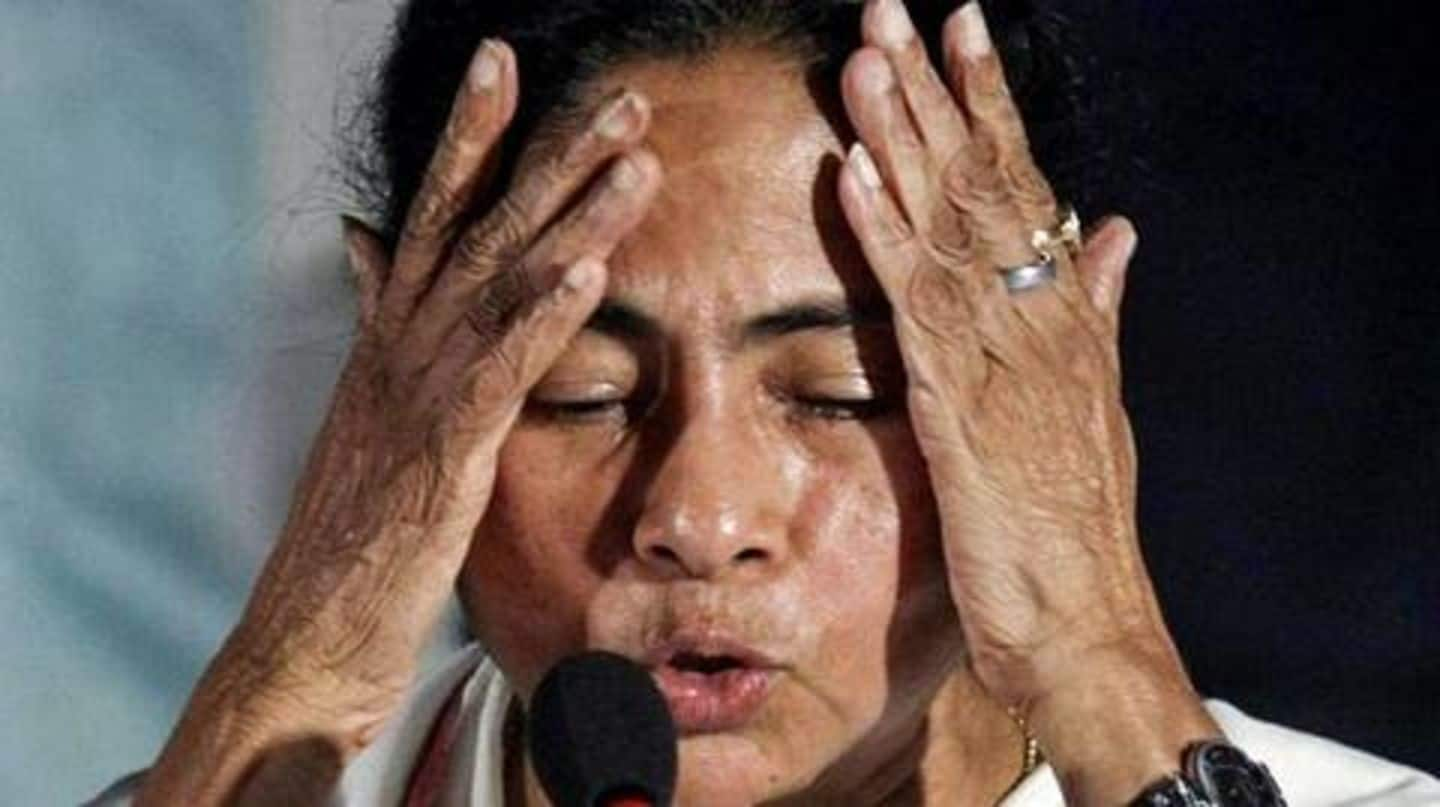 When governments fail citizens, they turn towards the courts. And Priyanka Sharma is following the same path. Sharma, who is a BJP worker, was arrested in West Bengal for sharing a morphed picture of Chief Minister Mamata Banerjee. On Monday, she moved the Supreme Court which has agreed to hear her bail application tomorrow. Naturally, her arrest has sparked a political row.
Backstory: A meme on Banerjee put Sharma in jail
Last week, Sharma shared a meme on the Trinamool chief. Banerjee's photo was superimposed on Bollywood actress Priyanka Chopra's Met Gala costume. Subsequently, TMC leader Vibhas Hazra filed a complaint at Howrah Police's Cyber Cell, which led to Sharma's arrest. The 26-year-old is currently in judicial custody. Separately, her mother said Sharma was arrested only because she was associated with BJP.
Devastated after Sharma's arrest, her daughter blamed Trinamool
"My daughter was arrested because she worked for BJP. This is all part of a big plot. This is the first time she is far away from us. Had she been a Trinamool worker nothing bad would have happened to her," her mother said.
Earlier, Sharma's brother had said he would approach SC
Meanwhile, Sharma's brother said he wasn't allowed to visit her initially. Only after he put pressure on authorities, that they let him see his sister. The brother also alleged that Sharma's security was under threat as her entry in jail wasn't recorded within 24 hours of her arrest. "I will take the matter to Supreme Court to save my sister," he added.
Meanwhile, BJP leader equated the situation with Emergency
Sharma's arrest, which has been draconian, to say the least, has put Banerjee at the receiving end of flak. BJP's Himanta Biswa Sarma met her relatives and said emergency like situation prevailed in Bengal. "In India never before a young girl has been put in jail for sharing a post against the CM. Is it a crime," Sarma asked.
Separately, Bengal BJP's youth wing chief also condemned the arrest
"Social media is a place where everybody wants the freedom to express. It is shameful that Mamata Banerjee is curbing freedom on that platform. Priyanka just shared an edited photo which was already viral on the platform. There is nothing vulgar," opined Om Prakash Singh.
Didi, you might want to read the tenets of democracy
According to a popular slogan, if you aren't put in jail for calling your government fascist, then your government isn't fascist. But this statement falls flat in case of Sharma's arrest. Doesn't Banerjee know that citizens are supposed to make jokes on sitting ministers? If she can't handle a joke, maybe she should think a dozen times before calling Prime Minister Narendra Modi a "dictator".